Eat All The Things [Official Site], as the name might suggest is a game where you need to eat everything to progress and it's really weird.
Disclosure: Key provided by the developer to our Steam Curator.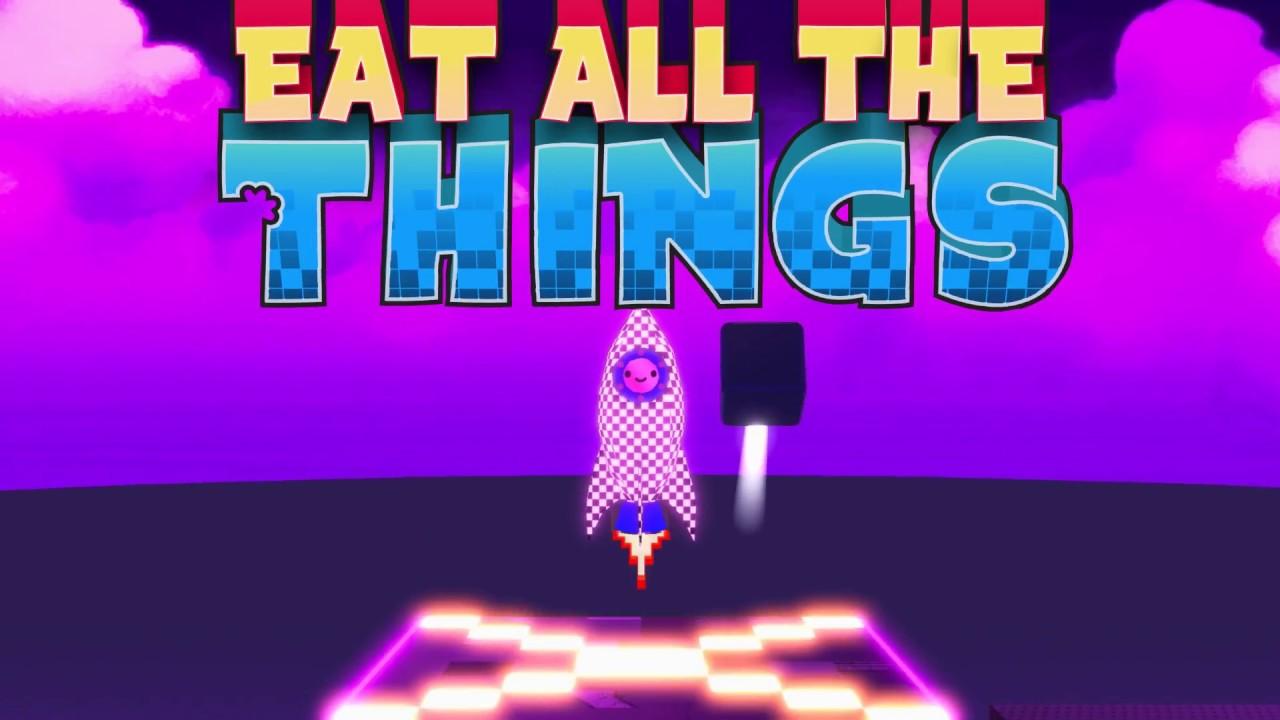 Few games confuse me as much as Eat All The Things and not because it's difficult, but because it's presented in such a way that makes everything seem really weird. Your character, Bronut McChumpchet, a little guy who loves food so much he dressed himself up like a donut and you're aided by a talking face in the sky. Well—okay then.
As you eat, you get bigger, both in terms of your character's height and weight, enabling you to push through certain objects, activate switches and so on. Certain things you can eat also act as power-ups as well, giving you wings for example.
It's a 3D platformer with simple action elements to it, as some sections will require you to push enemies off platforms or using your special ground-pound ability to squash them.
I was also able to open a wardrobe and dress up like a cake, so there's that too.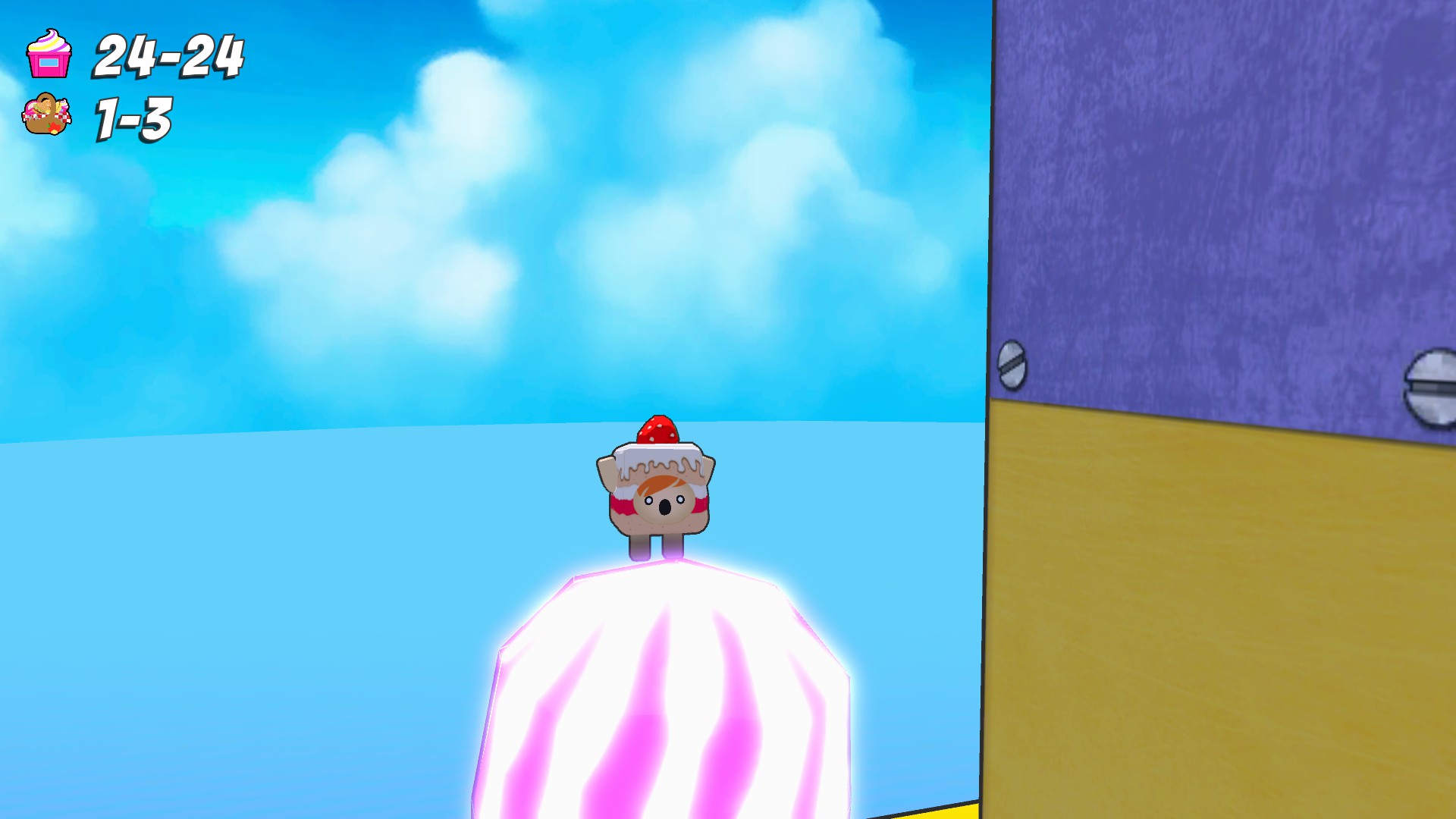 I would say they need to work on the camera angles, as it becomes a bit of a hassle when moving around to constantly pan the camera manually so you can actually see what's going on, as it often moved to a point where I couldn't see anything. I think they also need to work on the introduction, to give you a better idea of just what the heck is going on. It's cute though and could be really interesting once finished.
What we have is an in-development colourful 3D platformer that has some interesting ideas, if a little weird in the presentation. You can find it on Steam.
Some you may have missed, popular articles from the last month: