In the mood for some classic dungeon crawling? Ebony Spire: Heresy [Steam, itch.io] from Bearded Giant Games is a worthy game of your attention.
It's an amusing game, where all items can and will be used against you. Have you just thrown a sword at someone? Someone else might come along, pick it up and throw it back at you! It's turn-based like the classics, so you can enjoy it at your own pace and take some time to make decisions when you're low on health.
Disclosure: Key provided by the developer.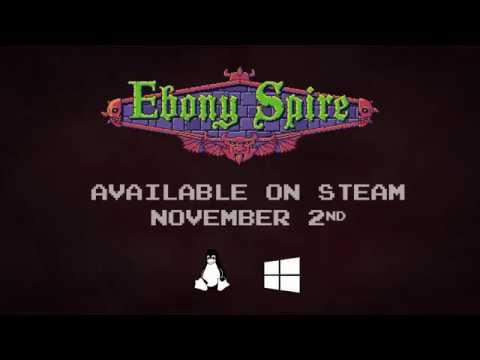 The developer of Ebony Spire said that the game is designed for small coffee-break sessions, so it won't take masses of your time to get through it.
Like all good dungeon crawlers, I died constantly in the most ridiculous of ways. I literally had no idea what I was doing at the start, I couldn't even open a door! I eventually found this post on Steam, which contains the controls and suddenly I felt like a god. I looked in my inventory and found a "Potion of Body Displacement" and thought that sounded fun. I used it, teleported away somewhere unknown and came face to face with a Devout Follower dressed like a Nun—this can't be good!
I seem to have acquired a handgun at some-point, so I fired it, but it backfired causing me a massive amount of damage. So I ran up to the enemy with one measly bit of health remaining and—dead. Turns out, you actually need to equip a weapon as nothing you start with is actually equipped. It also appears that you need to be in your inventory, with an item selected to be able to throw it when pressing "T", I assumed if I had a throwing dagger equipped I could just throw that, but nope.
Later, a rather helpful and stupid Devout Follower was throwing keys at me like candy, turns out I needed a key to access a room full of portals. I wasn't really ready for what was on the other side with pirates, aristocrats, thugs and more throwing all sorts of things at me.
Naturally after a short while I became accustomed to the simplistic retro interface and I've absolutely loved the experience. It really does remind me of some classics from the Amiga. It's a bit on the silly side too, the enemies will throw literally anything at you and they also seem to like putting things in their mouth, which is a little weird.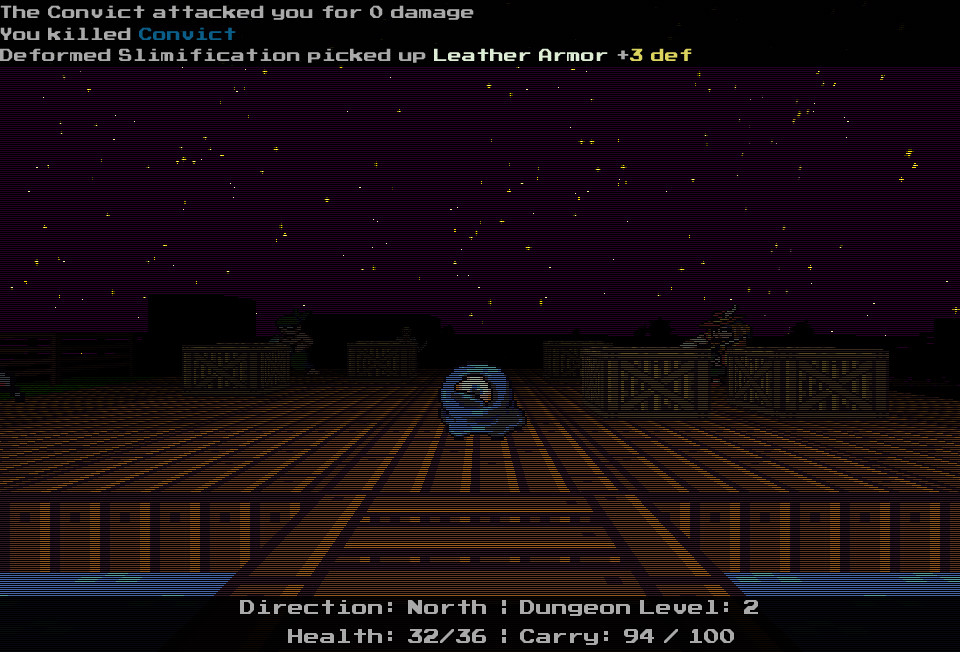 Issues
Fullscreen support is experimental and not great. I tried it by pressing "+" and it took over both monitors and turned them both black. No matter what I tried, I couldn't get rid of it taking over input even after killing the process—ouch.
Also, I wouldn't say it was all that easy to get into. It's very much a retro-inspired game with no introductions and you really do need to figure out literally everything yourself, including what key does what as there's no form of help. Actually having a controls menu would help a lot here.
You can grab it on Steam and itch.io with 29% off until November 9th. I think it's easily worth the price and it's pretty great. The developer is currently in the process of updating the game with procedural levels, which is currently in Beta.
Also, you can find the source code on GitHub under the MIT license, looks like it's a little out of date though.
Some you may have missed, popular articles from the last month: