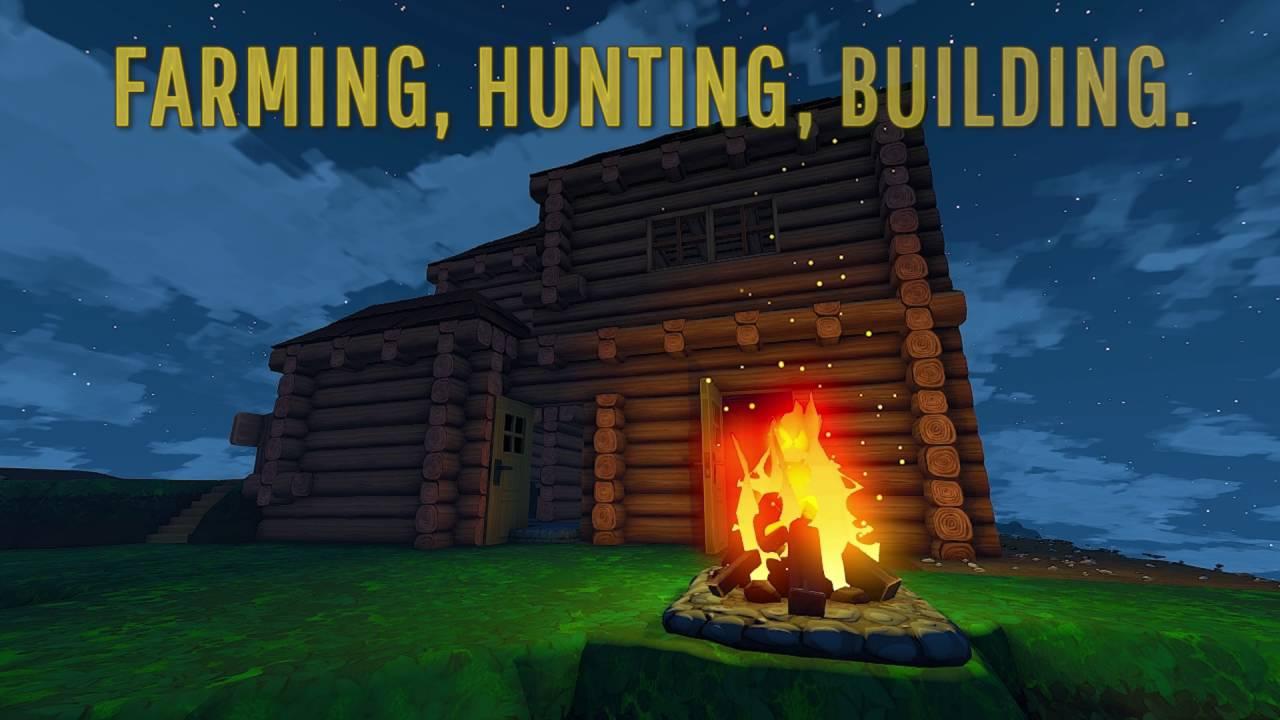 I was pointed towards 'Eco - Global Survival Game' [
Steam
,
Official Site
] thanks to a GOL follower and after looking it up, I decided to check it out a little more closely.
The game was funded thanks to
Kickstarter
, where it bagged $202,760 towards helping development.
The good news is that it's already on Linux. I read reports that early Alpha versions are already up to date for Linux, so I picked up a copy to test it out. I am pleased to personally confirm that it does have a Linux version already.
I jumped right in on the only server that appeared to be compatible and I was genuinely surprised. The people on it welcomed me and pointed me to the
starter guide
right away. It's so damn refreshing to be greeted by friendly people in an online game!
The game is really quite good-looking in a simple way. They've gone for a more cartoon-like visual style than realism, which is done really well. People have compared it to Minecraft, but it's not "blocky" at all. The gameplay is also vastly different, since you have skills, a social system and so on.
It does have a number of issues though, as it is in early development. Tools for example, will display in completely the wrong place on the screen (which is slightly hilarious):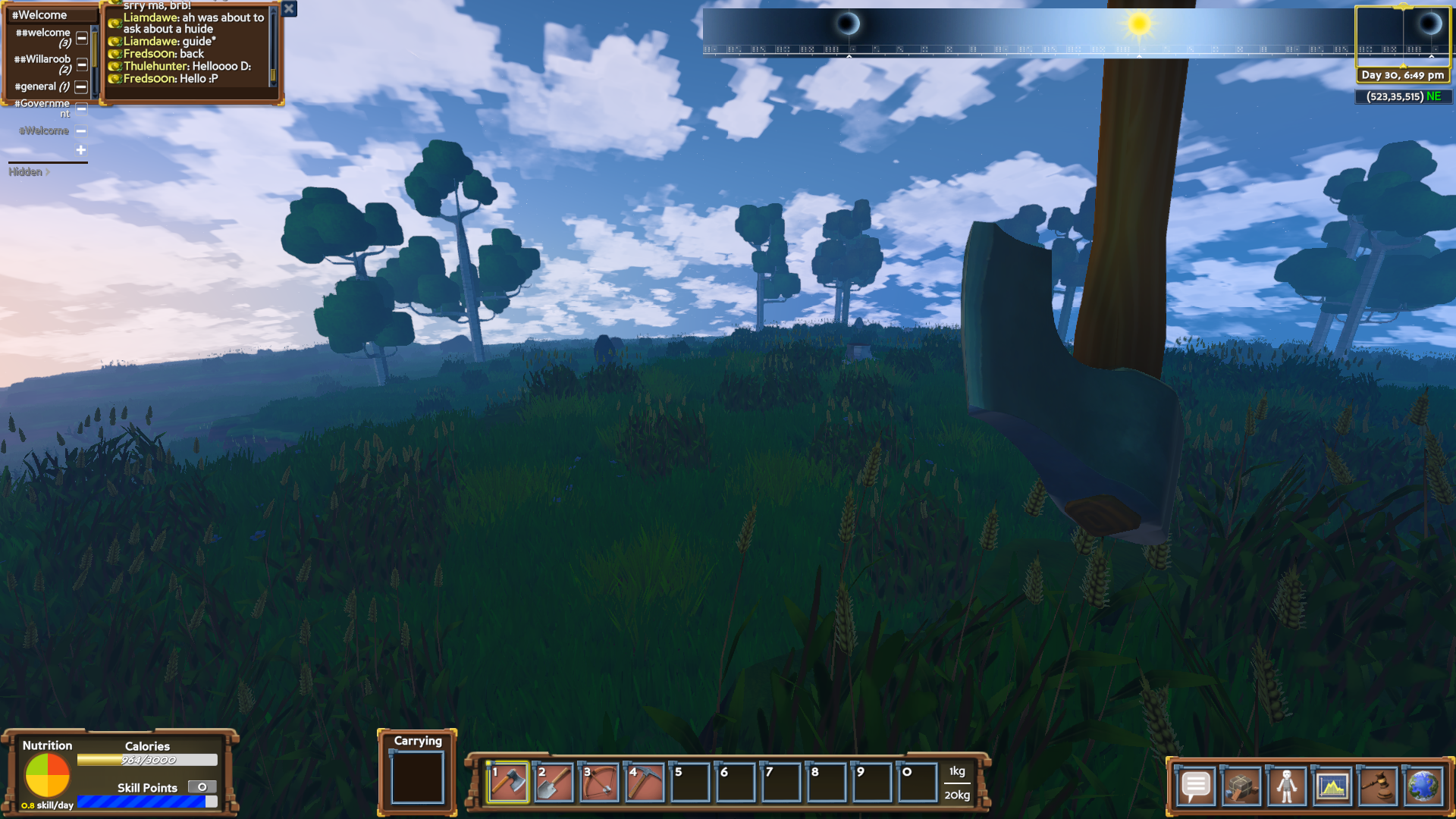 If I up the graphical settings a bit it will corrupt it somewhat and turn most things black, so it has some Linux OpenGL issues to work out.
Elements like the chat, skills log and so on are also a bit broken, with the lists scrolling outside the user interface.
All minor issues that will likely get sorted. It's just great to have such an interesting game support Linux so early-on.
It's one game I'm going to keep a very close eye-on as it not only looks good, but it feels pretty good to play too. I was amazed by the atmosphere of it, as you can see butterflies and all sorts of wildlife throughout the lands.
Performance isn't too bad, as you can customize graphical fidelity, view-distance and so on. So I was able to get it looking nice and feeling smooth.
It's currently online-only by the looks of it based on dedicated servers. It seems anyone can host a server too, as there is a server download. The server build seems to only currently be for Windows.
About the game
Enter the world of Eco, where you must team-up to build civilization and prevent a disaster, using resources from a fully simulated ecosystem, where your every action affects the lives of countless species.
Will you and your fellow builders collaborate successfully, creating laws to guide player actions, finding a balance that takes from the ecosystem without damaging it? Or will the world be destroyed by short-sighted choices that pollute the environment in exchange for immediate resource gains? Or, do players act too slowly, and the world is consumed by a disaster that could have been avoided if you developed the right technology? In Eco, you must find a balance as a group if the world is to survive.
Features
- Everything you do affects the ecosystem, and players can destroy their food supply and world (server-wide permadeath)
- Create a player-run government to make decisions as a group, proposing and voting on laws
Use data gathered from the world to propose and vote on laws as a group. Debate with scientific argumentation.
- Create a player-run economy that allows you to sell not only good but services in the form of server-enforced contracts (simulating a player driven quest system).
- PvP takes the form of a player-run criminal justice system. Breaking the player-made laws can result in arrest and punishment.
- Your food level determines your skill-increase rate, making food very important and tying players directly to the ecosystem from which it comes.
- A game with goals higher than entertainment. We plan to build it for schools as an augmented classroom world students share.
Some you may have missed, popular articles from the last month: