I had an interesting email recently notifying me about a new education game from the United Nations FAO and developer Build a World EDU (BAW) [Official Site].
The full name of the game "Build your city forest: Create a greener, healthier and happier world" is a bit of a mouthful so it seems they're shortening it to just Build A World EDU. It's currently free to try while it's in beta, with an aim to license it to schools when it's more complete.
Here's how they describe it:
Build A World EDU is based on the globally popular 'building with blocks' experience that Lego has been a forerunner of and Minecraft currently have popularized among millions of children. Build A World belongs to the Block Games genre, but take this experience several steps further, so also young people and adults want to be play with it.

In Build A World it is possible to build everything with blocks. The blocks take the form and colors of real-world materials and shapes and are made with the finest 3D graphics and built-in natural laws, so everything moves realistically. The game contains neither magic, orcs or wizards, but excites the player's imagination, curiosity and creativity by offering the possibility of 'wild' but realistic experiments (eg. a Flooding of Copenhagen).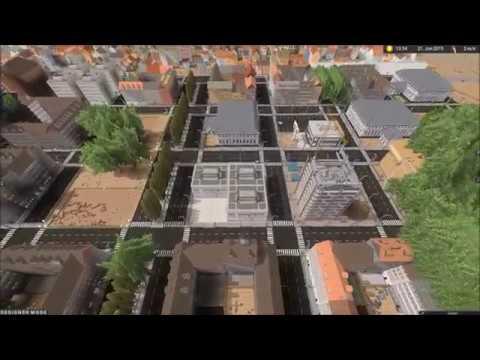 "Teaching children about the many benefits of trees and forests, particularly in cities, is critical," said FAO's Assistant Director-General of Forestry, Hiroto Mitsugi. "This learning game will raise awareness among today's children of the sustainable use and conservation of forests and will encourage the young adults of tomorrow to make responsible decisions about the environment, an essential step to safeguarding natural resources for future generations."
I think it's great that children learn about this, even better that the developer supports Linux as well. It seems to be an offshoot of "Build A World", an older game from the same developer that no longer seems to be updated.
Some you may have missed, popular articles from the last month: