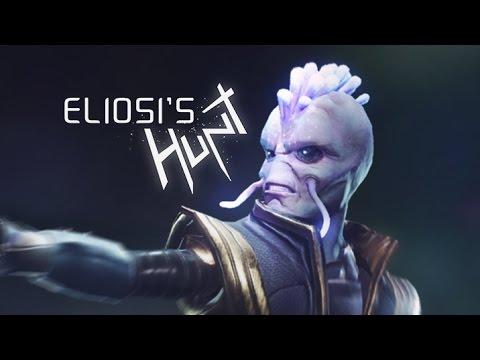 If you're a fan of good-looking top-down shooters, you may want to know that Eliosi's Hunt [
Steam
,
Official Site
] could come to Linux with enough interest.
I was shared this email from the developer by GOL supporter NuSuey (their email address was cropped by me):

It's really nice to see more developers that are open to the idea of it.
If you want to see it on Linux and you would actually buy it, feel free to
share your support here
. Remember though, just saying "+1" is unhelpful and considered spam by Steam.
About the game
(Official desc)
Eliosi's Hunt is a sci-fi top-down shooter and platformer with a unique universe, challenging gameplay and beautifully crafted graphics.
You play as Eliosi, an ingenious young zelicyan who dreams of becoming a bounty hunter, but completing his first contract will be more challenging than he thinks.
During your journey, you will face monsters from nature, mutated creatures, bloodthirsty tribes, natural phenomena, a robot army and more.
Eliosi can use several weapons and equipment to help him through the dangers and obstacles around him, and of course, his companion drone, a little robot that he created to help in his adventures. The route will give you the opportunity to upgrade your drone and your skills, but to do that, you must go to the most dangerous places in the planet.
It will take a lot of persistence and will to learn from the mistakes for this young zelicyan to fulfill his dream.
Some you may have missed, popular articles from the last month: