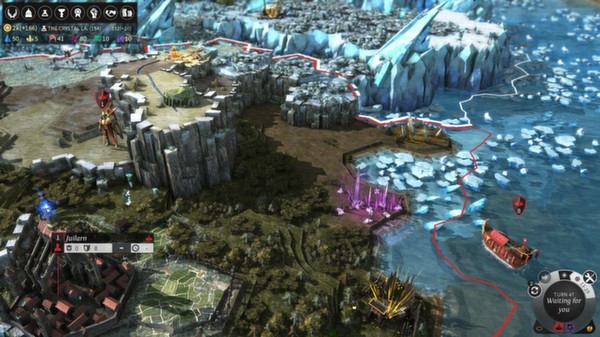 Endless Legend for Linux
started off so well
only to
fall flat on its face
months later. Sadly, it now seems Endless Legend will not be coming to Linux, as the developers state it's really not a priority any more.
QuoteThe other consideration is the overhead a new platform will bring. I assume Linux users want the same quality of service than the PC and Mac users. If we add a new platform, it means 50% more management time for the builds, QA, and technical support. We are a small studio, and our resources are not infinite. Is it better to have engineers and producers focus on new cool content for the current customers or to have the Linux version ? I think the answer is obvious for us now.

So the bottom line is that the Linux version of Endless Legend is still on hold until further notice.
See the
full forum post on it here
.
I hope no one picked it up on their previous promise of a Linux port, we say it time and time again, do not buy a game until it is RELEASED for Linux. That simple thing to remember will save you money and frustrations.
I'm not surprised though, as we all know we are still a minority, and it doesn't make sense for everyone.
Just keep supporting those who support us, and...move along, nothing to see here.
Thanks for letting us know FutureSuture.
Some you may have missed, popular articles from the last month: