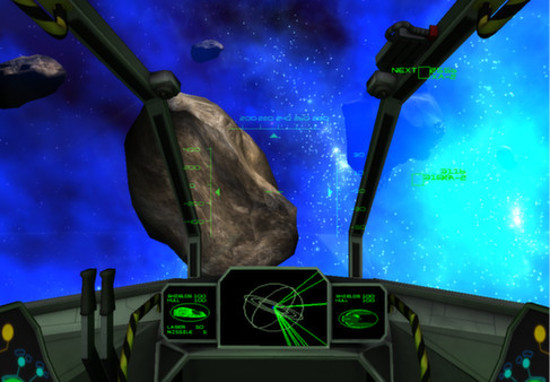 Ensign-1 was a promising looking space shooting sim from Only Human Studios which we covered a lot "back in the day", but the developer seemingly gave up on it. That doesn't seem to be the case now, and I can't wait to see what happens.
Today, Ensign-1 has been released into Steam's Early Access section, and is a boost the game very sorely needed, after lagging behind on Desura and not making much money at all. The developer even once said that they gave up on the game being a financial success, so it's great to see them change their mind.
What made Ensign-1 interesting is not just that it was a space sim, but you could land on a bigger ship, get out, and run around shooting at people. It's all still a bit rough, but now that it can have a new life on Steam it should hopefully see lots of polish.
I do hope any updates on Steam are also put up on
Desura
though.
Story
The Ensign-1 was supposed to be your ticket out of this God forsaken solar system. You signed up in hopes of a new life, a chance to be part of humanities first extra solar colonization mission. Things were cut short however, when, after a couple of years into the mission, a distress signal was received from Earth. They were under attack by an unknown alien force, and then all went silent. Now, having had to cancel its mission, the Ensign-1 turns around, possibly as Earth's last defense against this new threat.
Play the role of Leon Deckard, one of Ensign-1's finest in it's space forces. Through a series of missions, it will be up to you to take back our solar system from the enemy, and you won't need to stay in your fighter to do it. You'll have the freedom to board other ships and stations, plant bombs, and man turrets. Ensign-1 is a tough as nails space combat game built around the idea of being able to leave your space fighter. You'll need to think creatively to make it back alive.
Check out
Ensign-1 on Steam
now, and let us know what you think.
Some you may have missed, popular articles from the last month: