The bullet hell dungeon crawler Enter the Gungeon just recently had a huge update, the last major update it will be getting as developer Dodge Roll moves onto other games.
The 'A Farewell to Arms' update brings with it two new playable characters, a new chamber to battle in, a new boss, new guns and items, alternative starter weapons, various quality of life improvements and so on. What a brilliant way to conclude your development of a game which such a huge free update.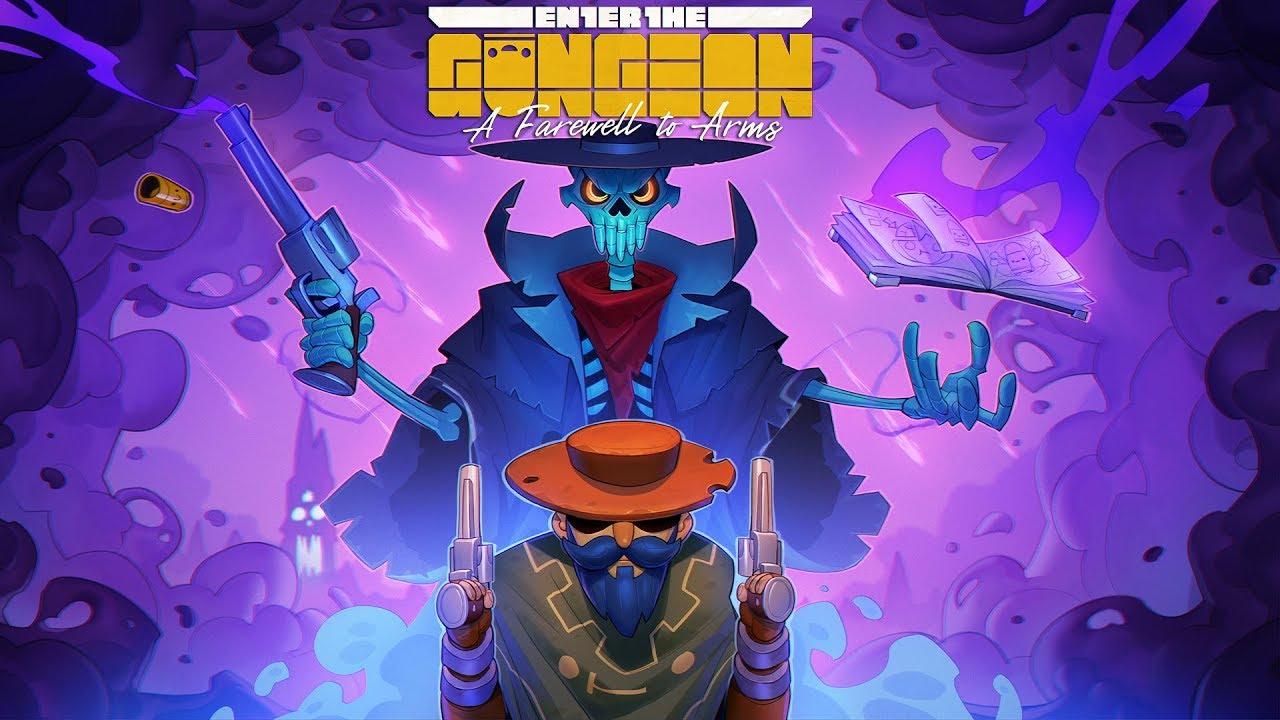 I gave this latest update a good few runs and it continues to work very nicely. This is really one of the absolutely best twin-stick shooters around.
So incredibly varied and funny, some of the weapons are absolutely ridiculous! One I found recently for the first time was the "Mega Douser", which was basically a Super Soaker water pistol that enabled me to push enemies away and electrocute them.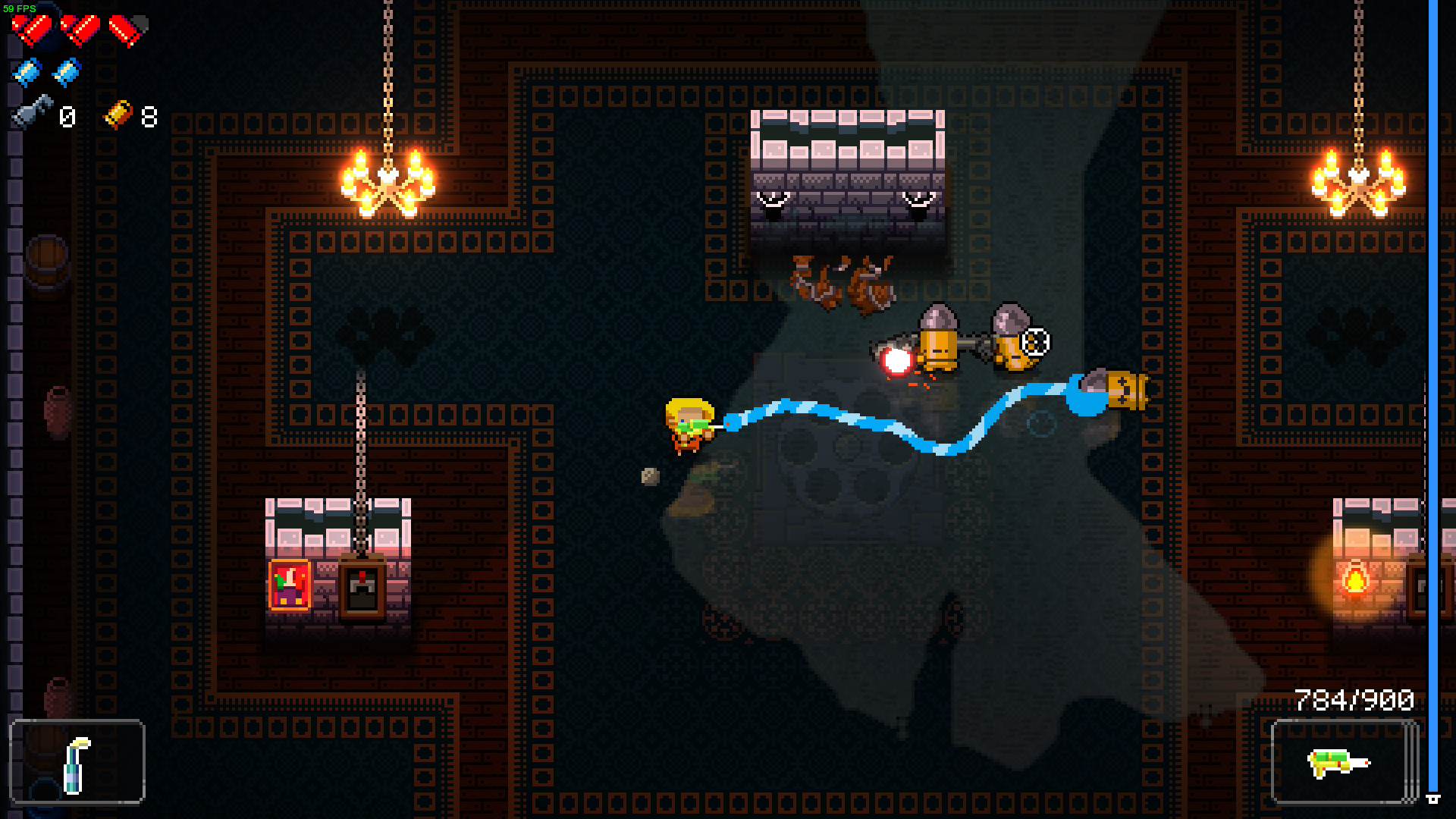 How about a weapon that literally shoots the word BULLET at your enemies: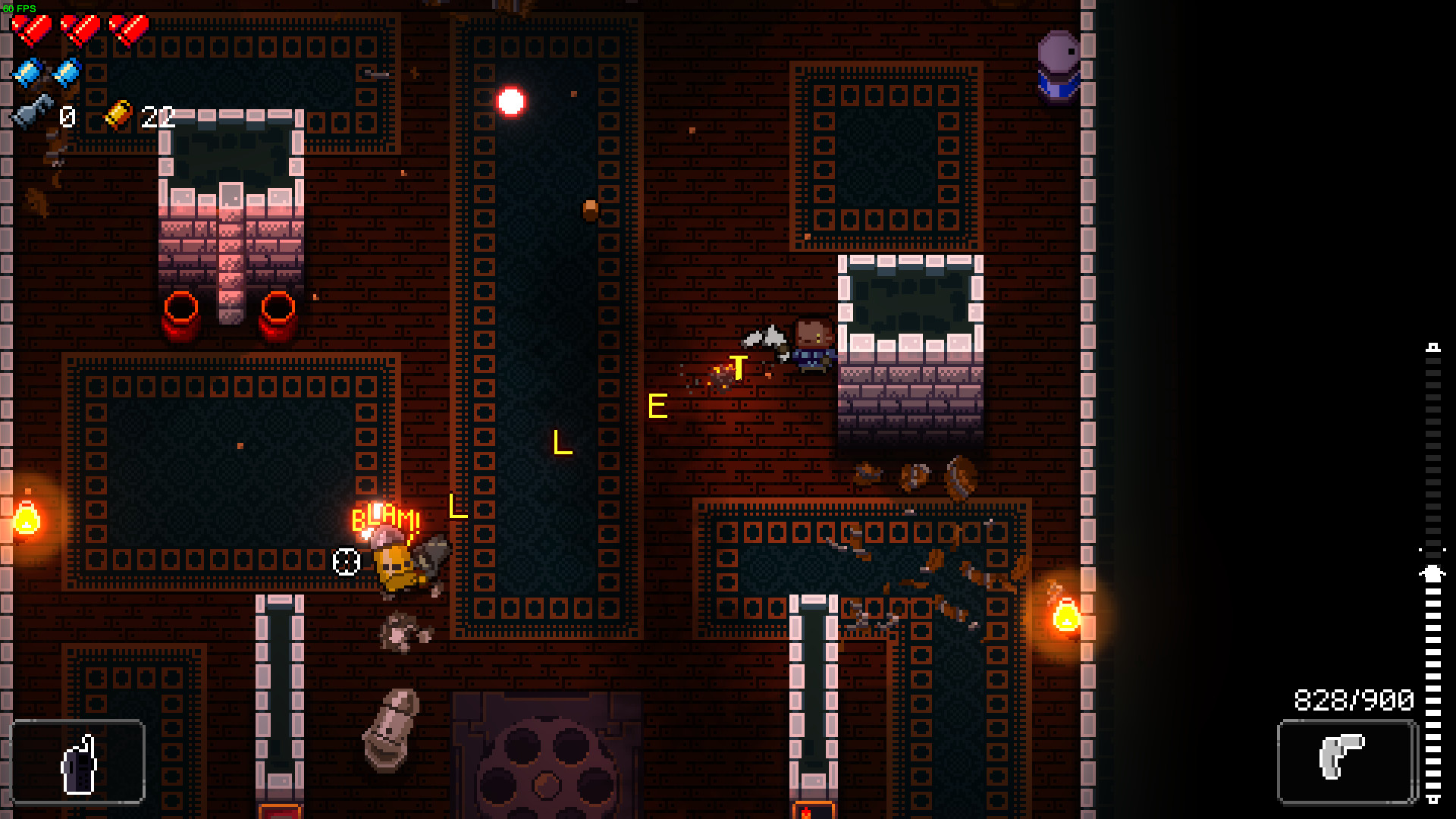 Not just the weapons though, the enemies are crazy too. Giant sticks of dynamite that let off multiple explosions when you kill them, a walking grenade, books that shoot different letters at you made up of lots of individual bullets and so much more. The design work on all the enemies is fantastic!
It's a very tough game though, I've had tons of runs end rather abruptly as I dodged directly into enemy fire. It's damn engrossing though, I find myself just jumping right back in constantly for one more run. The different characters with their varied starting weaponry is also good fun to try out.
Dodge, roll, kick over tables and have a good time. You can grab a copy from Humble Store, GOG and Steam.
Some you may have missed, popular articles from the last month: