Epicinium from developer A Bunch of Hacks has hit Kickstarter. It's an interesting strategy game, one where nature is a finite resource you must try to not destroy during your war. Your score will depend on how much is actually left when the dust settles, so it's an interesting take on the genre.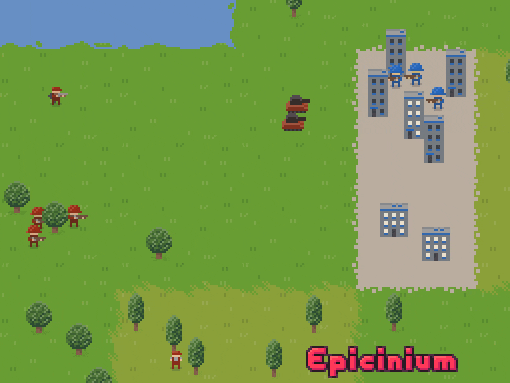 Turns are simultaneous, so this will prevent lots of waiting around which tends to happen in such games. It also makes you think a lot faster, since you don't really know what's going to happen and it keeps you on your toes.
As for features, it currently has multiplayer for up to eight people, AI skirmish battles with four different AIs, a global warming system with different weather effects and a variety of maps. With help from the Kickstarter, they're going to add in a singleplayer campaign, ranked and unranked matchmaking, team-based modes, co-op against the AI and more.
They're seeking thirty thousand euros and they already have over six thousand, so they're actually doing quite well. With 25 days to go, they have plenty of time to pass the finishing line. Epicinium will support Linux of course, with early builds already working quite nicely, I've even tested it myself and thought it was quite unique.
A Bunch of Hacks emailed us directly about it, to explain their decision to have an open source release as well:
Besides a regular release on Steam and itch.io for Linux, Windows and macOS, we will have a separate open-source release under a GNU GPL license after a successful Kickstarter. This is aimed at modders, LAN-ers and tinkerers, and includes a simple command-line server, the engine and the full game logic. The game assets will be made available under a non-commercial license. This way, it allows starting AI and multiplayer battles from the command line. The upcoming singleplayer campaign will not be included, nor will the community and matchmaking services from the official game server.

After working for over a year to build Epicinium from scratch in C++ and SDL2, this is a risky decision for us. In hindsight, it might have been easier to go open-source from the start. However, we still think it's the right decision. We are enthusiastic users of open-source software ourselves, and we support being transparent on what's running on your machine. We would like to enable our community to do extensive modding and customization, and to allow fellow starting game developers to use (parts of) our engine for their own games.
As for the full release, they're hoping to release it in Q3 2019.
Find it on Kickstarter here.
Some you may have missed, popular articles from the last month: