The first of what Paradox is calling an "immersion pack" has been released for the sprawling grand strategy game. I gave it a go, exploring just what they changed for the Russian region and powers.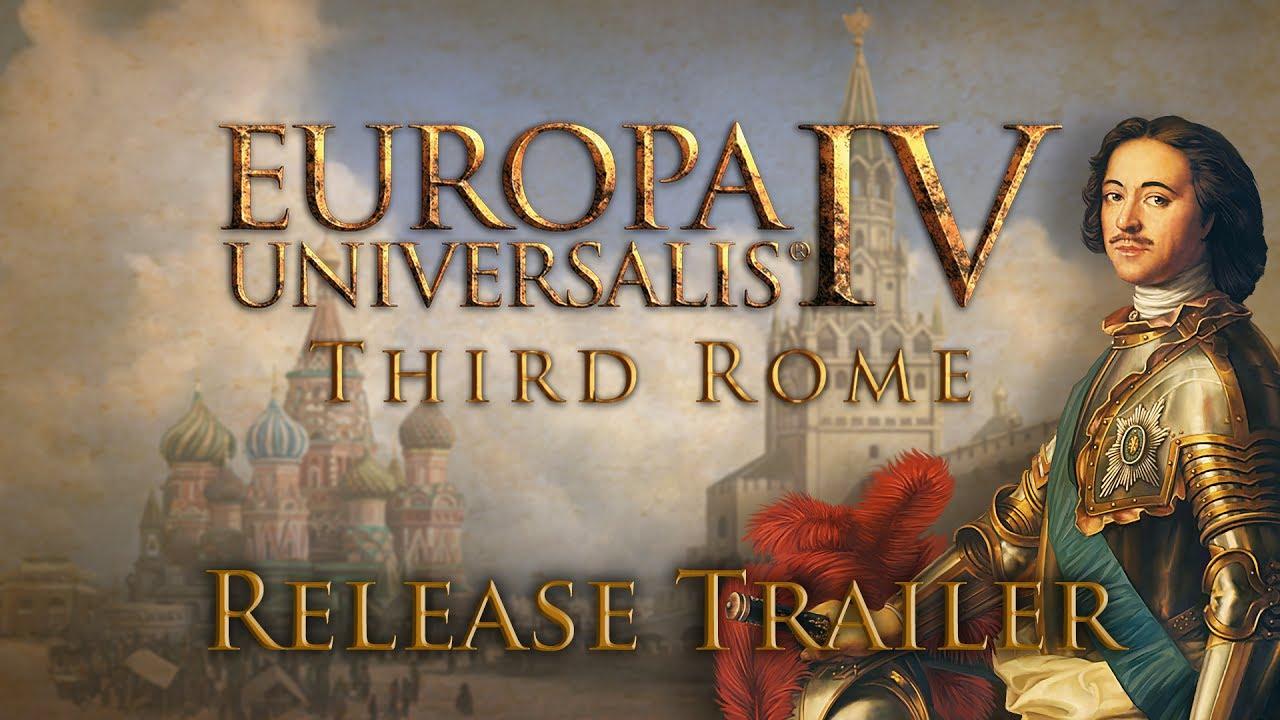 Note: key provided by developer
Europa Universalis 4 [
Official Site
] is Paradox's take on the world between 1444-1820. Things like colonialism, The Reformation, Far East trade and the many, many wars are all modeled to varying degrees. Players can choose to play any nation and try to forge their own destiny. Whereas previous expansions have tended to have tehemes, they introduced mechanics and abilities that tended to apply to most of the world. Third Rome is a departure from this setup, bringing changes mostly to the Russian region and to Orthodox powers.
I got access to Third Rome sometime yesterday and spent most of the time until this article playing and getting a feel for its features. It's fair to say that it's made playing as a Russian principality or as a nation bordering one a much more interesting experience. Central to these changes are the introduction of unique abilities and government types—principalities, veche republics and the tsardom all get to play around with things that model some of the unique circumstances of the region. These abilities are limited by the skills of your monarch and other factors, including events, and generally help out the player significantly.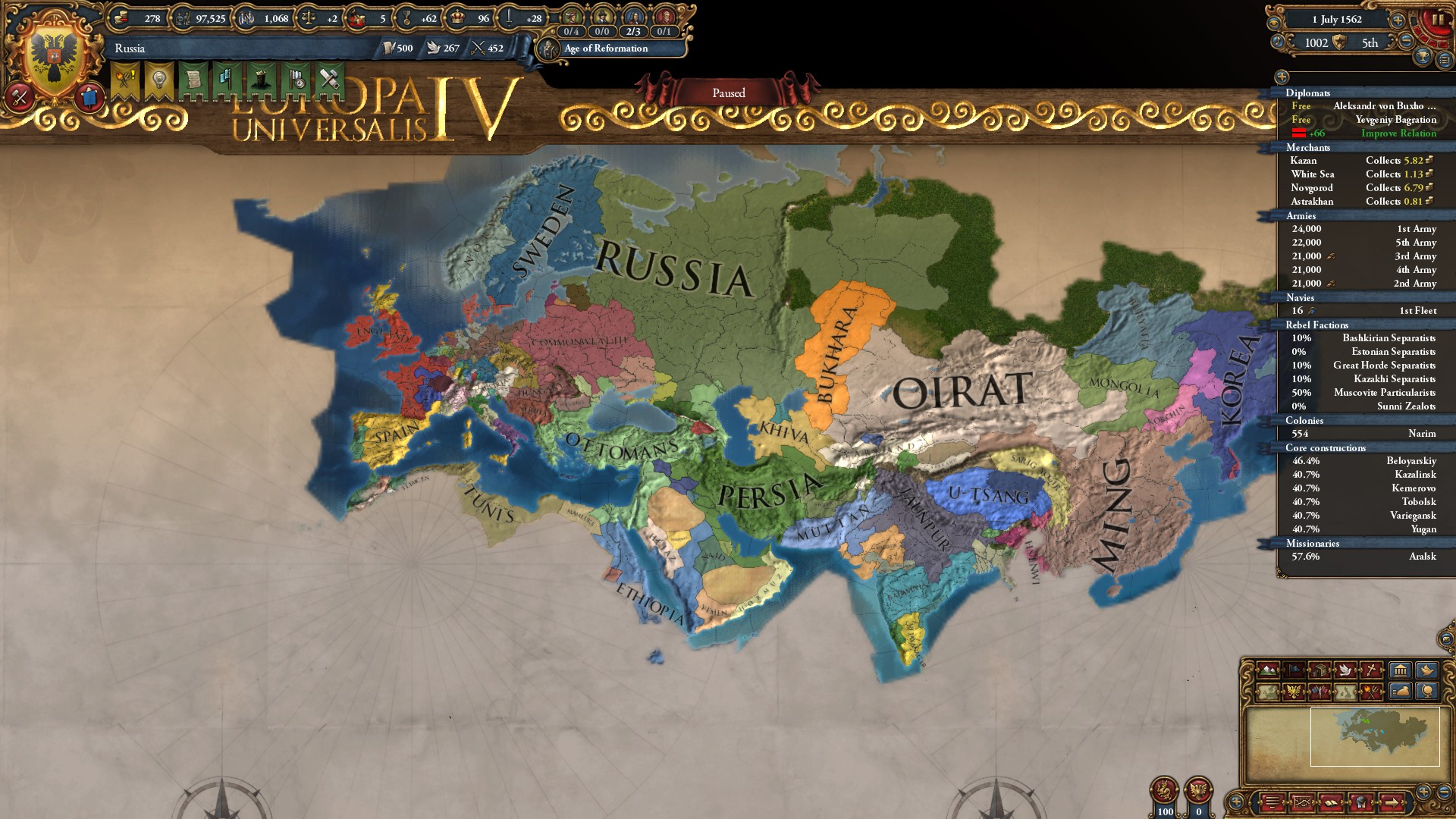 These are not without cost, however, as exemplified by the Streltsy special units that can be recruited. They have higher stats than regular infantry but also raise costs for improving stability. Relying on them too much can make internal management somewhat more tricky. Events also fire relating to the new government types and abilities, making some decisions feel more dynamic and immersive. In general, given that Russia often finds itself at war with strong neighbors and dealing with many different cultures in their lands, these are very useful tools to have.
The Patriarchy of the Orthodox faithful has gotten overhauled in Third Rome, as well. Having higher Patriarchal Authority is almost always beneficial but events make the trade off for lowering it tempting to take. A new mechanic that involves sacrificing a fair amoutn of authority to commission a religious icon is also a fairly interesting addition; the bonuses of the icon can be meaningful boons for the nation and adds an additional layer of flexibilty for empire management. Finally, players have the ability to consecrate a Metroplitan in a province with high development, giving a boost to authority.
I'm generally satisfied with these internal mechanics, which make managing the large and unwieldy empire more engaging. If you choose to form the Russian state, the Tsardom gets the ability to colonize Siberian provinces with only an investment of diplomatic points. It's a clever solution to the otherwise cumbersome colonist system that never quite felt right for Asian regions. In the main game that I started up, I found that I was constantly pushing the frontiers in every direction, making meaningful decisions about what my empire should be focusing on.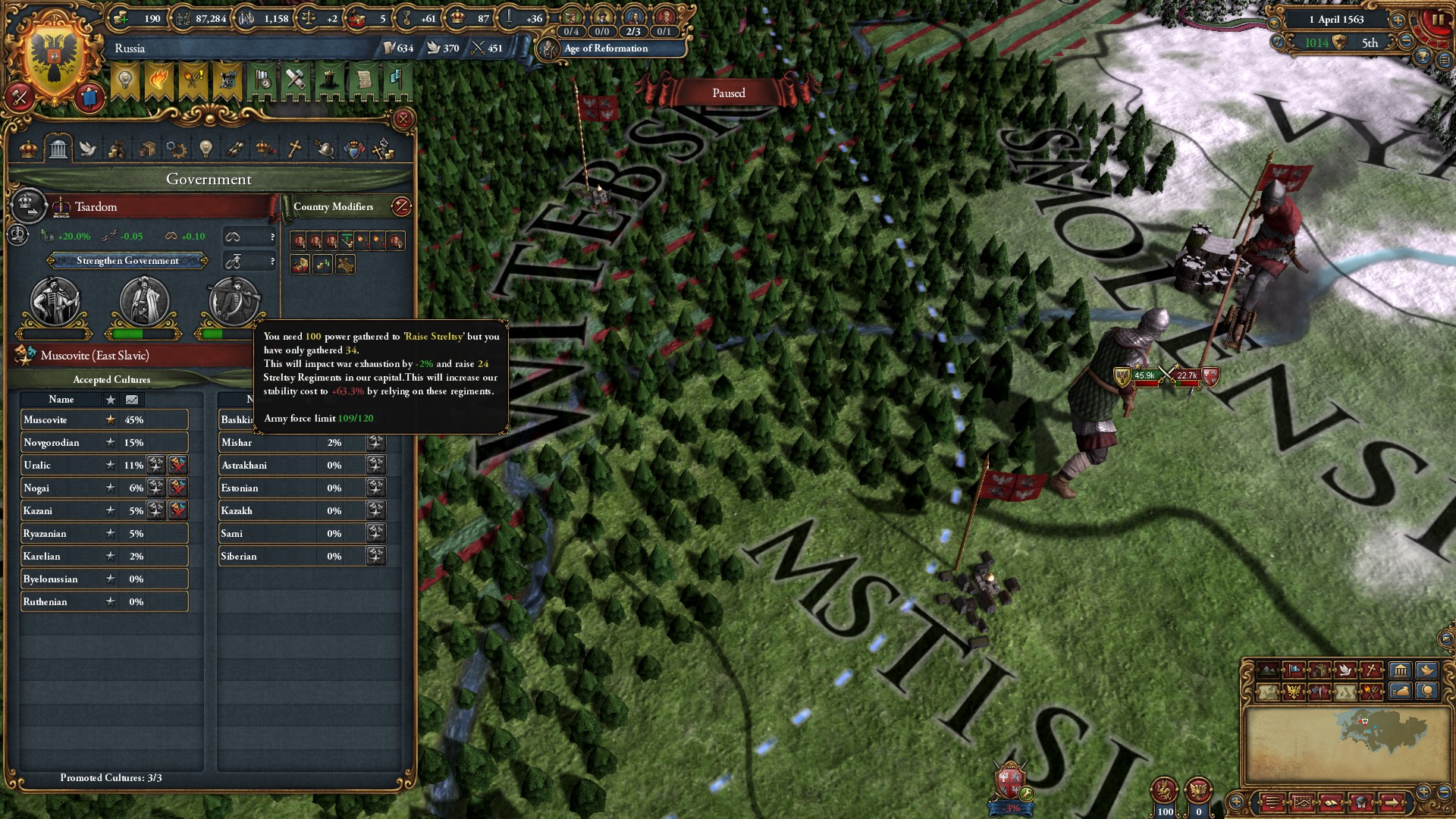 There's been a few changes to the map and graphics. 26 new provinces have been added in Russia and Ruthenia and more dynamic names have been added to the list, for when territory changes hands. New unit graphics have been added for not only Russian powers but the nations bordering them. As you can see from
renders
, there's plenty of eye candy to gawk at while you're fighting in the woods and steppes. I'm not sure most people play Europa Universalis 4 for the graphics but I made sure to zoom in a little more than usual to appreciate the new art.
Overall, Third Rome makes the Russian region more fun to play. But that's about it. Aside from the few Orthodox mechanics that also apply to a few nations elsewhere, there's nothing there for people who play in other parts of the world. There's plenty of events, a few meaningful mechanics and new art but that wouldn't matter much if you're playing in Western Europe or in East Asia. I'm okay with Paradox trying something new and making more of these "Immersion Packs" but their appeal will be limited to your interest in specific nations. I know that I'm having a blast fighting the Polish-Lithuanian Commonwealth, the Ottomans and the various hordes in Central Asia but that's not everyone's idea of a good time.
For those people who aren't really interested in Russia, Third Rome has also come out with a patch. The patch does the usual balance and polish things and adds aforementioned new provinces to the map. There's quality of life improvements like changes to the macro builder and more tooltips here and there. There's plenty of interest but nothing that's headline-grabbing or major new free mechanics. You can see all these changes
here
.
Some you may have missed, popular articles from the last month: