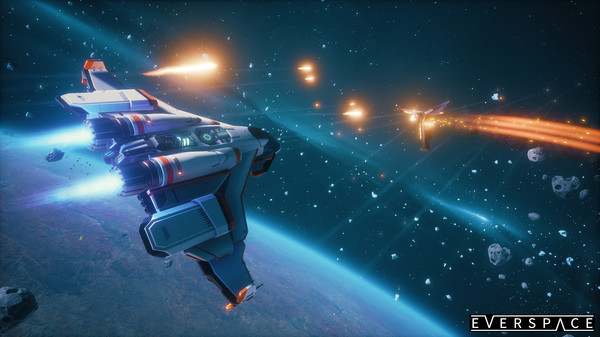 EVERSPACE [
Official Site
], the gorgeous looking space shooter may eventually come to Linux, but it seems it won't be any time soon due to Unreal Engine issues.
Writing a small update to keep everyone informed,
they said
:
QuoteSmall (negative) update: We've migrated to Unreal Engine 4.16 (mainly for better joystick support and quite a few bug fixes) - however, this caused even more problems on Linux - so it seems we've taken a few steps back. It's going very slow.
I'm especially sad about EVERSPACE, as I really really fired up about it wanting to play it.
Next time you see someone say "just hit the button" or something similarly dumb, educate them. It's almost never as simple in Unity, Unreal Engine or *insert game engine here* as pushing a button for a Linux version.
In this case, we don't know specifically if it's actually Unreal Engine bugs, or the way the EVERSPACE developers are using it. I've heard from a number of developers that Unreal Engine's Linux support is quite bad, hell, even Unreal Tournament has huge breaking issues on Linux and that's made by Epic themselves, so it's not looking good.
What is EVERSPACE?
QuoteEVERSPACE™ is an action-focused single-player space shooter, combining roguelike elements with top-notch visuals and a captivating story. It takes you on a challenging journey through an ever-changing, beautifully crafted universe full of surprises. Your skills, experience, and talent for improvisation will be tested continuously as you piece together the puzzle of your existence through encounters with interesting characters, each having their own unique part of the story to tell. In each exciting run, you will face entirely new situations, ensuring countless hours of thrilling gameplay and generating myriad opportunities for individual, meaningful moments to experience. No matter how skilled you are, death is inevitable but is also only the beginning of a much larger journey.