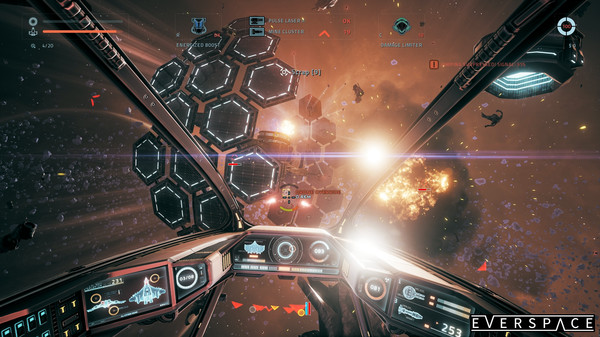 A Linux version of EVERSPACE [
Steam
] might finally be on the horizon, as the developers shared more details on the bug and a user on Steam pointed the developer to a possible workaround for now.
They seem to be having an
issue
with dynamic directional lighting for translucent materials where objects are lit by non-directional light. After they shared an
example project
showing the Unreal Engine bug, a user on Steam
pointed them
to an option they can use.
The developer is now
saying
:
QuoteHi, thank you very much for the tip! Our technical/lead 3d artist played around with it a bit, and although he is not totally happy with the results, I think we could go with it for the Linux version. We're still hoping for a proper fix, but I guess Linux players would rather have the game with a reduced graphics quality than not have the game at all. So it looks like we're picking up the ball again, thank you!
A game that works for now with slightly reduced visuals until Epic Games pull their finger out to fix Linux issues, sure, I'm happy with that.
Really great to see good communication from a developer, to the point of providing a project showing the bug is not their end, to find a helpful user to help them work around it. Really impressed with both the developer and the helpful Steam forum user.
Some you may have missed, popular articles from the last month: