Zachtronics did something fun recently, they released a free standalone called EXAPUNKS: TEC Redshift Player which allows you to play games for the fictional console from EXAPUNKS.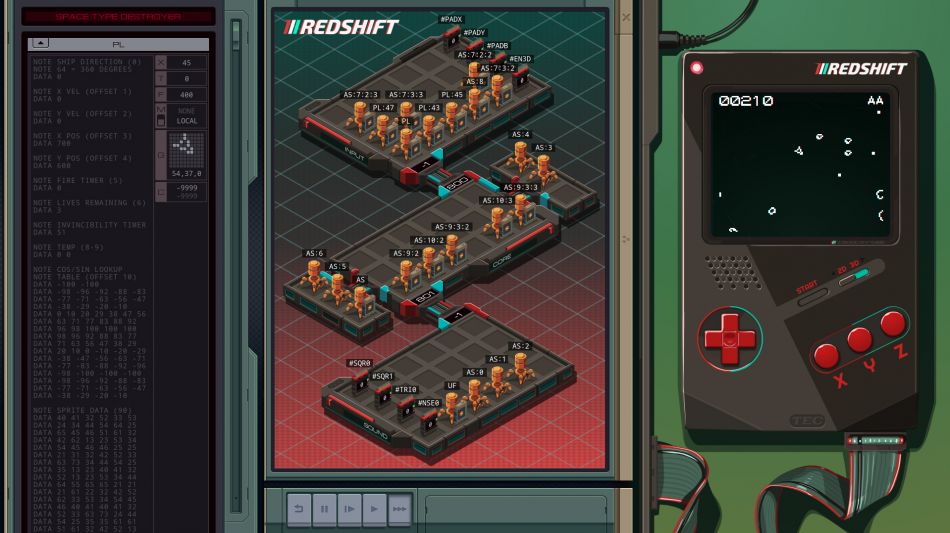 The Redshift is a fictional handheld game console in the universe of the puzzle programming game EXAPUNKS. This player will allow you to play Redshift games made by other EXAPUNKS players, but you'll need the full version of EXAPUNKS to create your own.
Features:
Play Redshift games created by your friends, even if you don't own EXAPUNKS!
Includes a questionable 3D mode! (Requires red/blue "anaglyph" 3D glasses, not included.)
Powered by advanced EXA (EXecution Agent) technology.
A copy of the main game is not required. You can grab the free player from Steam. Seems you can find some games to try with the fictional console on Reddit.
As expected for another Zachtronics title, EXAPUNKS seems to be doing pretty well. If you don't own EXAPUNKS itself, you can find it on Humble Store and Steam.