Else Heart.Break()
is a surreal adventure game with exploration and hacking that feels very different from most things I've played. Just take a look at this trailer: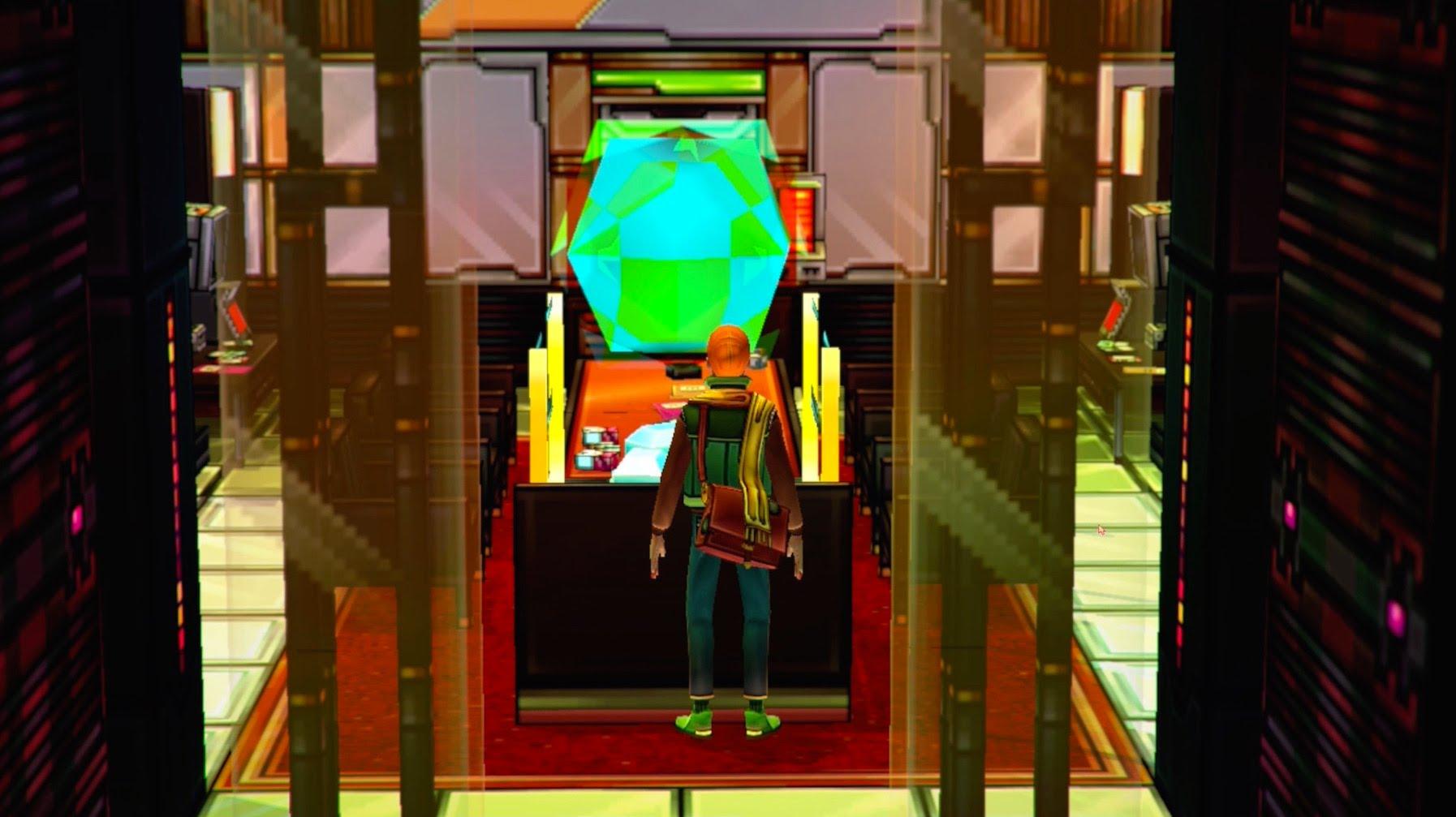 You take on the role of the young Sebastian, who gets a job as a soda salesman in the remote and strange city of Dorisburg. The city is vast, with plenty of large indoor areas, and just tracking down your new employer proves to be a challenge. I spent my first hour of playing trying to find my way around the city and talking to everyone I met, without any real sense of my objective, so the game is a bit of a slow burner. It's apparent that a lot of work has gone into making an interesting city with many venues for exploration and interactions though, so if you enjoy a game world you can get lost in, this game seems like it might fit the bill.
Dorisburg is littered with items to pick up and use for interactions, and if adventure games have taught you to pick up anything that's not bolted down, that will prove to be a challenge in this game. I've found different types of drinks, tobacco, maps, screwdrivers, keys, lots of floppies, and the most interesting thing so far; a device that lets you hack into virtually every object that can be interacted with in the game. This is also where the most meaningful gameplay element comes into play, as hacking an object lets you rewrite the code of that object. I haven't been able to make much progress with this game mechanic so far, but I've at least found that I can use it to manipulate a crime story minigame and to fast travel from place to place.
The biggest issue I'm having so far is that it's very easy to get lost in Dorisburg. There are maps which show you the basic layout of the city, along with some points of interest, but the maps are a bit rough and don't display your current position. There are also lots of signposts to help you get around, and even computer terminals you can use to search for directions. This hasn't helped me in finding back to the warehouse of the soda company where I'm supposed to go though, after I got sidetracked trying to solve a side quest given to me by a stranger on the street. I'm hopeful that this becomes less of an issue as I familiarize myself with the city, and so far I'm having a lot of fun just exploring.
I haven't experienced any technical issues with the game, except for a minor pathfinding issue, but some Linux users have reported an issue with lighting on
the Steam forums
for the game.
About the game
(Official)
Sebastian has just landed his first job in the distant city of Dorisburg. He moves there to start his adult life and figure out who he really wants to be. Among a strange collection of people, hackers and activists he finds some true friends – perhaps even love. But can they stop the terrible deeds of the people ruling the city? And who will get their heart broken in the end?"
Else Heart.Break() is a reimagination of the adventure game: a fantastic story set in a fully dynamic and interactive world. Instead of rigid puzzles you will learn (with the help from other characters in the game) how the reality of the game can be changed through programming and how any problem can be solved in whatever way you find suitable.
From the creators of Blueberry Garden, Clairvoyance and Kometen, a new and unforgettable adventure!
The game is available from
Steam
and DRM free from
GOG
and the
Humble Store
(includes Steam key).
Some you may have missed, popular articles from the last month: