Descenders [Steam, Official Site] is an extreme downhill biking game that sees you pulling off some sick back-flips while trying not to land on your face, it's now in Early Access with Linux support. Here's some initial thoughts.
Being developed by RageSquid, the same team behind Action Henk that also supports Linux, it's fantastic to see such a game come with same-day Linux support. There's very little like this on Linux, so it's been a real pleasure to play through.
Disclosure: Key provided by the developer.
The soundtrack is like the one that comes with Rocket League, it's simply sublime! I've found myself getting absolutely lost in the ambience of it all. Not surprising though, since the developer teamed up with drum & bass label Liquicity. That may cause issues with YouTube and Let's Plays, depending on how silly Liquicity is with copyright shenanigans.
In Descenders, the tracks are procedurally (randomly) generated, so each time you attempt a run you will get a different set of courses. It's an interesting way to do it for such a game, since you hopefully won't get too bored with it remaining fresh. However, I can see a downside to this, as you don't ever get a chance to learn the courses to practice over and over to see if you can keep improving. What I would like to see, is some kind of official course set we can all compete on that isn't random. I like the current approach, but I think mixing the two together would be pretty awesome and work quite well for it.
While the tracks do have a set path, going outside the path doesn't matter too much. If a bonus objective is to get a certain top speed, there might be times going outside the path would help. There's also no time limits to finish each course, the game is very much meant for you to play it how you want to.
This random generation can, at times, not work too well with the random bonus objective you also get. There's been a few times it's wanted me to do two 360s while in the air, but the track only gave me small jumps where you simply don't get enough speed or airtime to pull them off. There's also times that wanted me to do two back-flips, without a single ramp or anything I could use as a ramp (common when you're given no set path to follow). Early Access of course, so hopefully that can be tweaked.
The bonus objectives can be important too, as you only get a set amount of health for bails during your entire run. Successfully doing the bonus objective will give you more health, but if you bail it gets reset. Run out of health and your current run is completely over. You get to keep all the reputation points gained though, to progress through the ranks and unlock more customisation items.
When doing a session, you get to pick the next track using the very familiar multi-branch system found in many different types of games: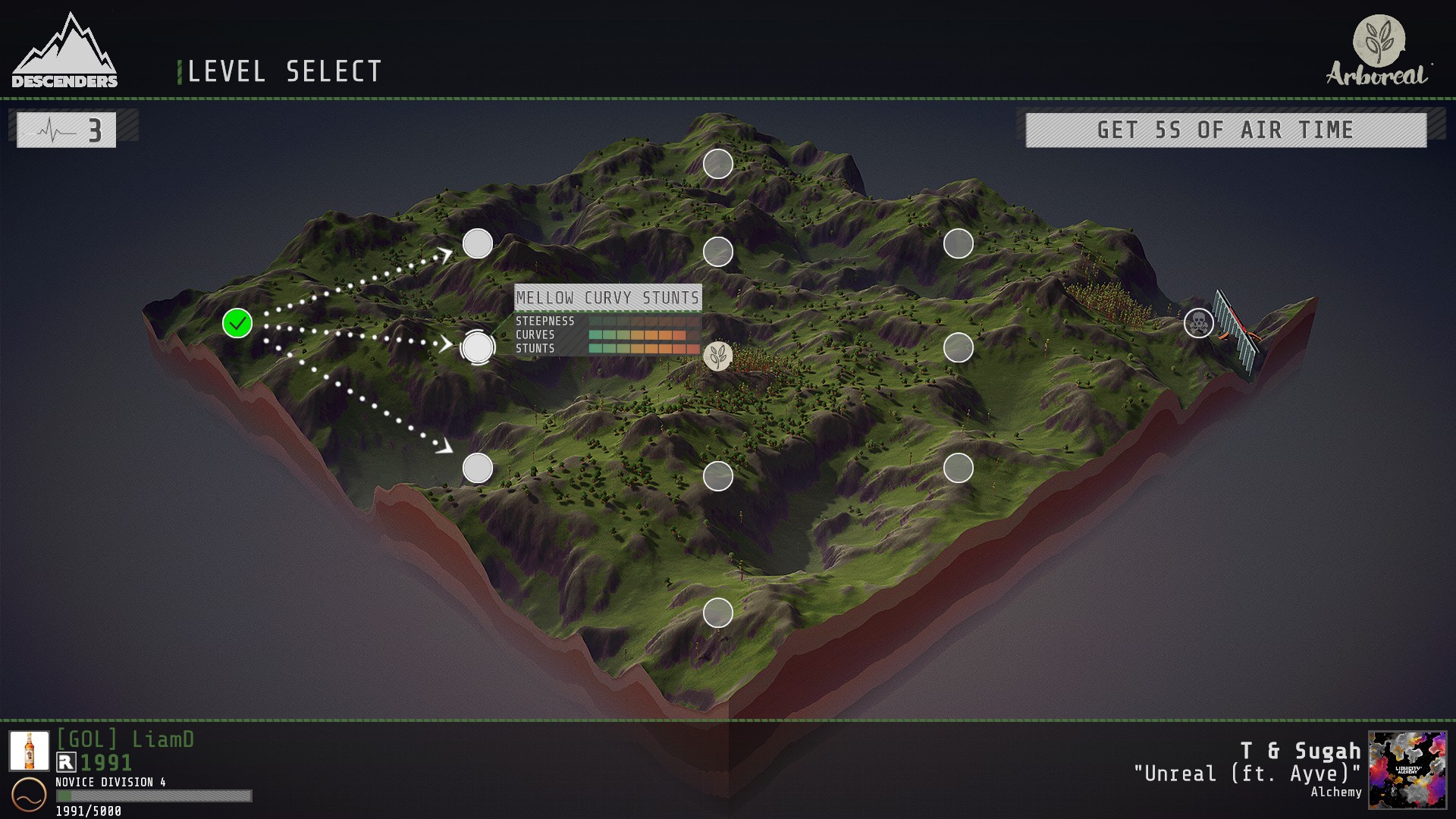 I really like this, since each one gives you a different level of Steepness, Curves and Stunts, so you pick what you're more into or what you fancy challenging yourself with. This is set to change though, as their Roadmap currently states it's going to be overhauled to include different layouts, hidden nodes, secret nodes, bonus nodes and more.
During the game, you also get the chance to join different teams. Each team seem to have something different about them. I chose to join Arboreal, which gives me access to maps without a pre-defined track. You also then seem to be able to earn customisation items for that team as well, which is pretty nice. Be careful though, currently the team choice is permanent.
There's a good bit of customization on offer, with different outfits and different bikes. Not all of it is available at this time, with handlebars, rearwheels and hats not yet implemented.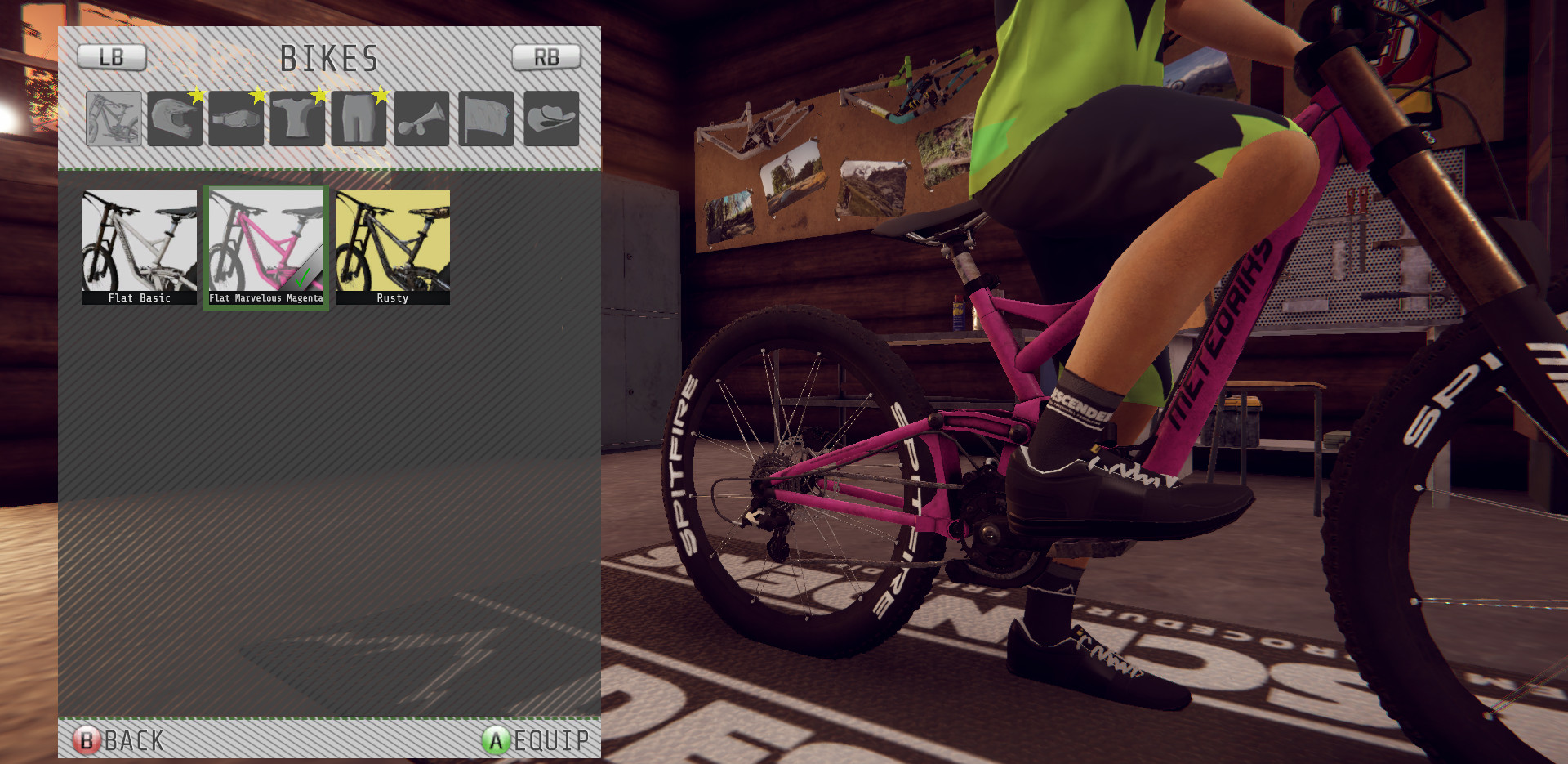 As for how it actually feels to pull off some sick tricks, it does feel pretty awesome. Being able to do a front flip, landing into a stoppie and not falling on your face is quite a feat. One I've only managed to actually pull off a grand total of once: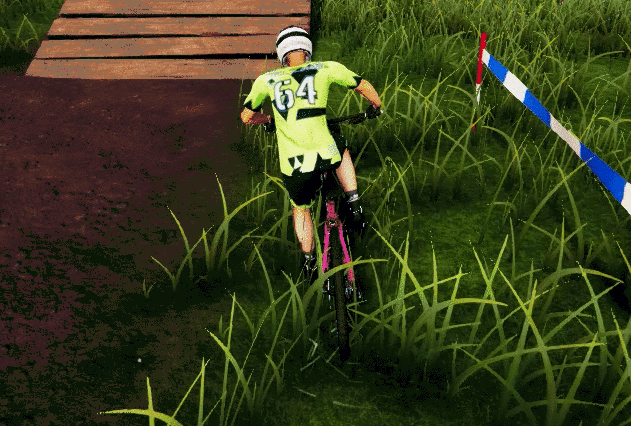 For those of you with the Steam Controller, I've put up a configuration that sorts the right pad out. The initial setup doesn't allow you to hold your thumb down, so you can't do any slides or decent tweaks as your rider will instantly go back straight after you place your thumb on the right pad, with my little change it will hold that position, find it in the Community Config section on Steam when editing your controller setup.
Right now, it's already a pretty solid experience and it is worth playing. Not one single crash in many hours of play, performance is absolutely silky smooth (for me, YMMV) and it is really quite fun. I'm extremely keen to see how far they push it during development, it could certainly do with a fair few more trick possibilities like the superman, which would be really fun to see in-game. Currently, the amount of tricks you can actually pull-off is a little limited.
You can find it on Steam now, it's currently on sale at £17.54/$22.49 with 10% off until February 16th.
I may do a small livestream to show it off a bit today, keep an eye out on our Twitch Channel.