The latest update to Descenders adds in the fifth environment to play through named Volcano, which gives you a different way to play. The interesting thing about the Volcano environment, is that you have to unlock it in a very specific way with the developer teasing that "it involves fiery rings of fire". Instead of stunts, this environment uses tectonics instead. In other words, you're in for a bumpy ride.
In addition to the new environment, which is pretty darn tough to actually reach, they've also added in more new stuff. Along with now having a Linux version that works properly.
In this update there's also another new bonus level for you to find, they've expanded the "Freeride" mode where you tweak the settings to build your own track to add in the special build crew feature, which gives you certain modifiers like smoother curves or reducing speed wobble. There's also new items for you to unlock as well.
As for how to actually unlock the new environment, what I've learned is that you need to complete this Fire Node: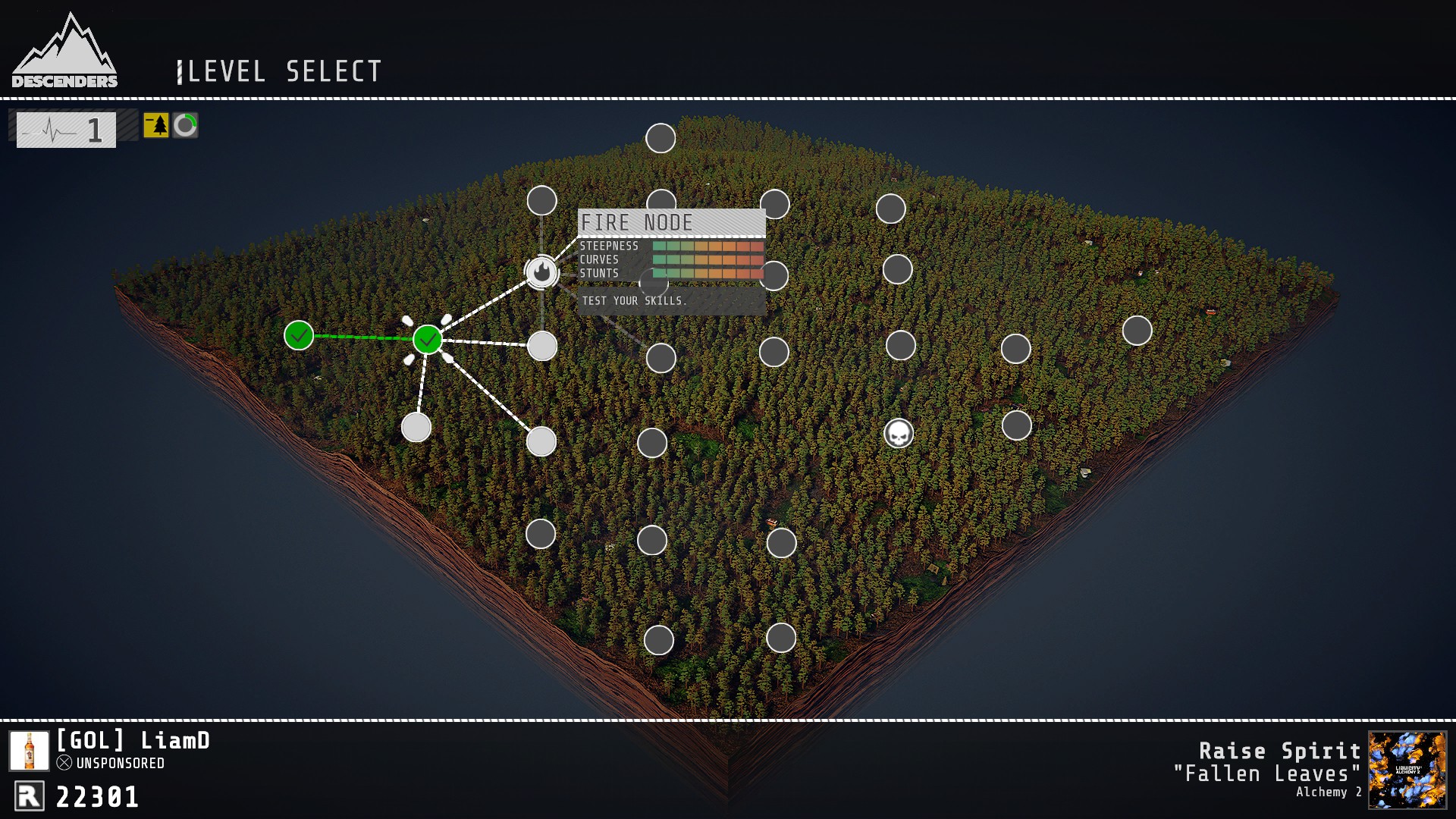 Completing it will then unlock a ring of fire for the boss jump in the last node. I assume you need to do this for each of the initial areas, to then unlock the Volcano environment.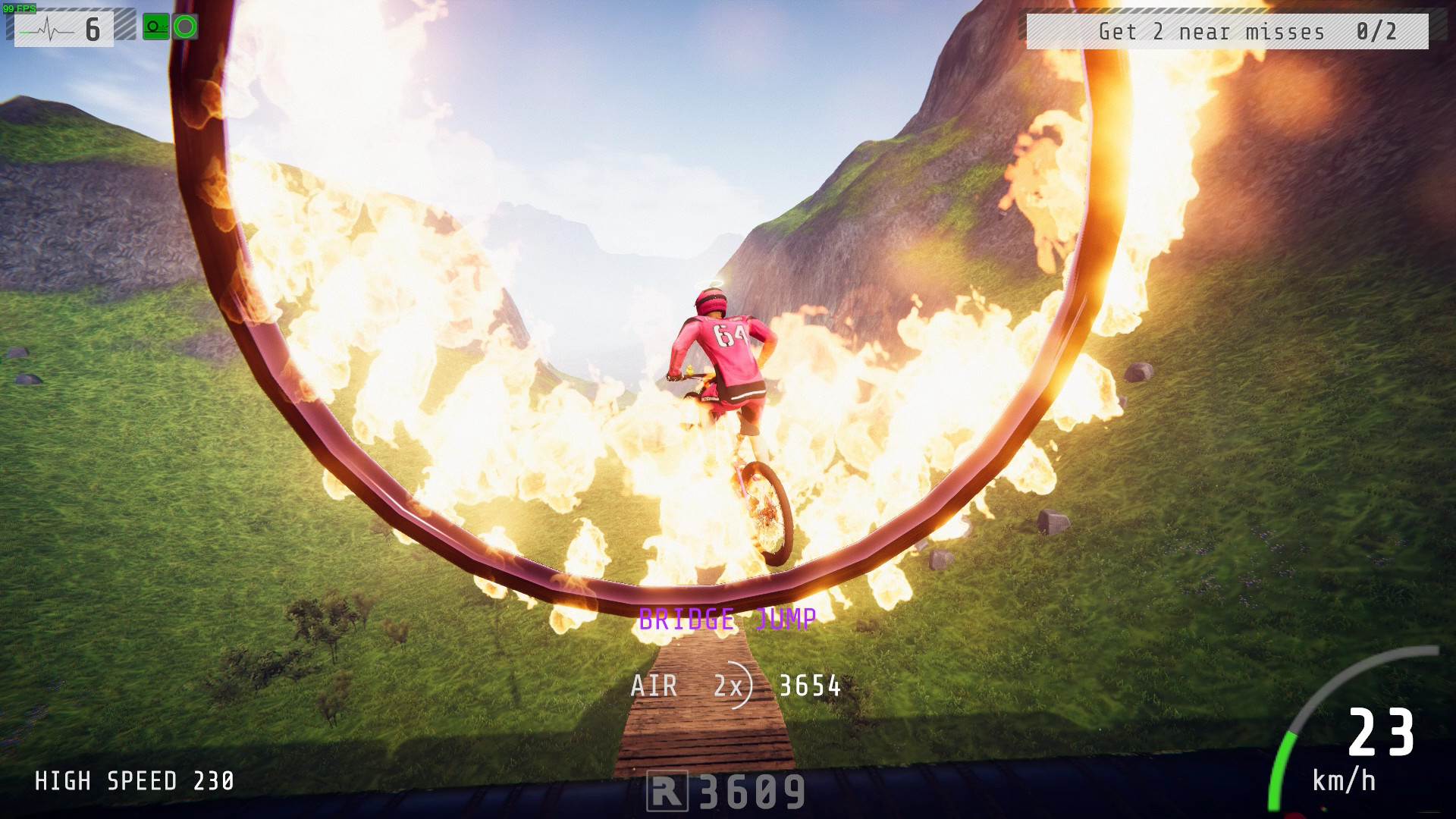 Quick video of it can be seen on Twitter.
While I do enjoy the game, it's a little frustrating to actually get through. Mostly because I am terrible at it and the health system with the random generation makes it pretty difficult, since you never get a chance to learn the tracks. You go through nodes like you would in something like FTL (as shown above), picking your path as you progress.
You start with limited health and bailing-out will reduce your health. Completing bonus objectives for each node will give you extra health and there's also special nodes that will heal you on completion. That all makes it sound reasonably easy, but it's incredibly simple to misstime a jump by a second or lean just that little bit too far over and it's all over. Nothing is worse than reaching the "boss" jump with no health left, as happened to me many times while testing this latest release.
After playing it for multiple hours to attempt to reach this new area, I felt like I really needed a shower—much like the real thing then I guess? I do adore the game, but unlocking this new area seems to be painfully difficult.
You can grab it from: Humble Store or Steam.