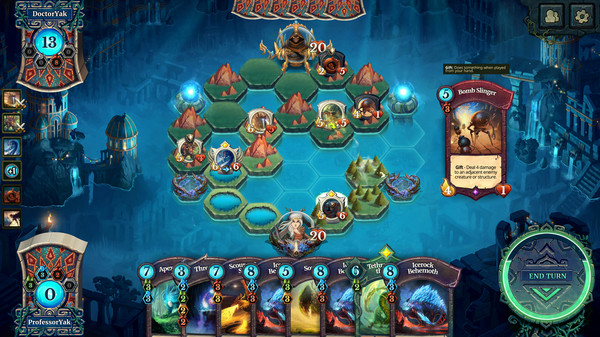 It seems there's an annoying bug in Unity right now, that a bunch of developers are hitting. It seems Faeria [
Steam
] has the same bug that hit White Noise 2 and
Ballistic Overkill
recently. Here's a quick fix.
If you want it to run, simply add this line to your Steam launch options (right click the game -> properties -> set launch options), adjusting the resolution to whatever you want:
-screen-fullscreen 0 -screen-width 1920 -screen-height 1080
Once in-game, you can then set it to fullscreen in the options, removing this will will break it again though. Until they fix it, this has to be kept in your Steam launch options.
The White Noise 2 developers managed to fix it with an experimental fix from the Unity team, which works fine for me. So hopefully the Unity developers can get this rolled out to all.