Suicide Guy [Steam], a game about killing yourself. Despite the name, it's not actually about suicide, depression or anything like that.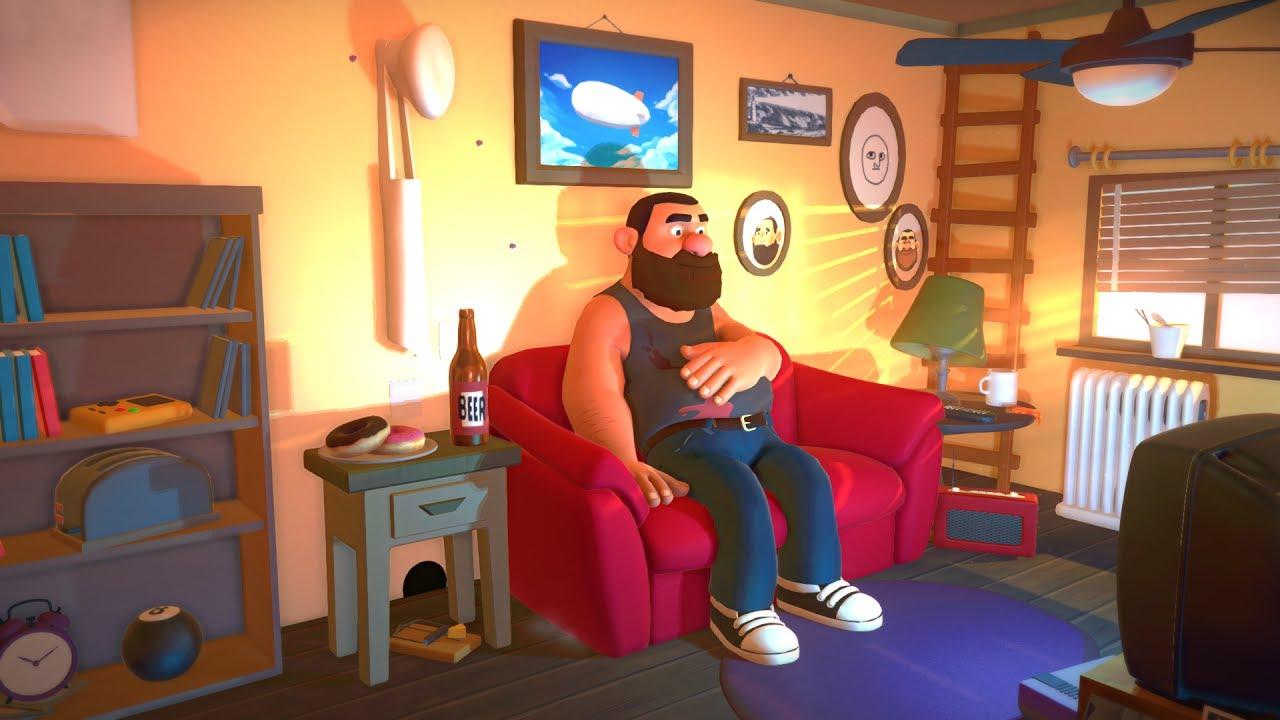 Disclosure: Key provided by the developer.

As per usual for a Unity title, it has the dreaded fullscreen bug. You could add this as launch option:
-screen-fullscreen 0
The problem, is that the game will not save your progress if you use that launch argument. So really, the only ideal way this time is to edit the config file found in ".config/unity3d/Chubby Pixel/Suicide Guy/prefs" to set it into windowed mode.
After a beer or two, you're sat on the sofa channel hopping on the TV, but when you fall asleep something wild happens. You enter a dream world and the only way to wake up is to kill yourself. A little dark, sure, but it's a game and there's plenty of darker games out there.
At £3.99, don't go in expecting the next great puzzle game. A lot of it is simple brain teasers to navigate various random environments that your character dreams about. Still, I did get stuck a few times so it's not completely simple, or am I just a moron? The jury is still out on that one.
Some of the collisions and physics don't work exactly as expected, like throwing a rock to pull a lever. It didn't make sense and you didn't need to be exact, but hey it's a dream right? Not a lot of it makes sense, bit since you're in a dream world it could literally do anything.
It's bloody weird. It suffers from a few issues being a low-budget title, like not being able to skip the small cutscenes (I hate any scene you can't skip) but the idea is good. If you're into quirky puzzle games this might be for you. Just watch out for it not saving your progress, the kinda ruined it for me to have to go through half of it for a third time, I just gave up.
Check out Suicide Guy on Steam.