Feral Interactive are up to their usual funny business with a brand new Linux port teaser up on their radar.
This is now the second unannounced Linux game they're teasing (here's the other), so I can't wait to see what they have cooked up for us. The last teaser was put up a good few months ago now, so hopefully at least one of them will release soon. They're both in the outermost part of the radar, so they could still be a while away. We don't really know what "Quite Soon" actually means, it could end up being tomorrow, a week or more.
Anyway…here's the latest teaser from their port radar: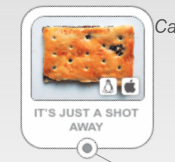 "It's just a shot away"
Begin the guessing games! What do you think this be? Exciting! I'm sure these won't be the only titles this year too, let's see if they can truly surprise us.
Some you may have missed, popular articles from the last month: