Here we take a look at 'Sundered' [
GOG
,
Official Site
,
Steam
], the hand­-drawn mixture of exploration, savage combat and death, lots of death.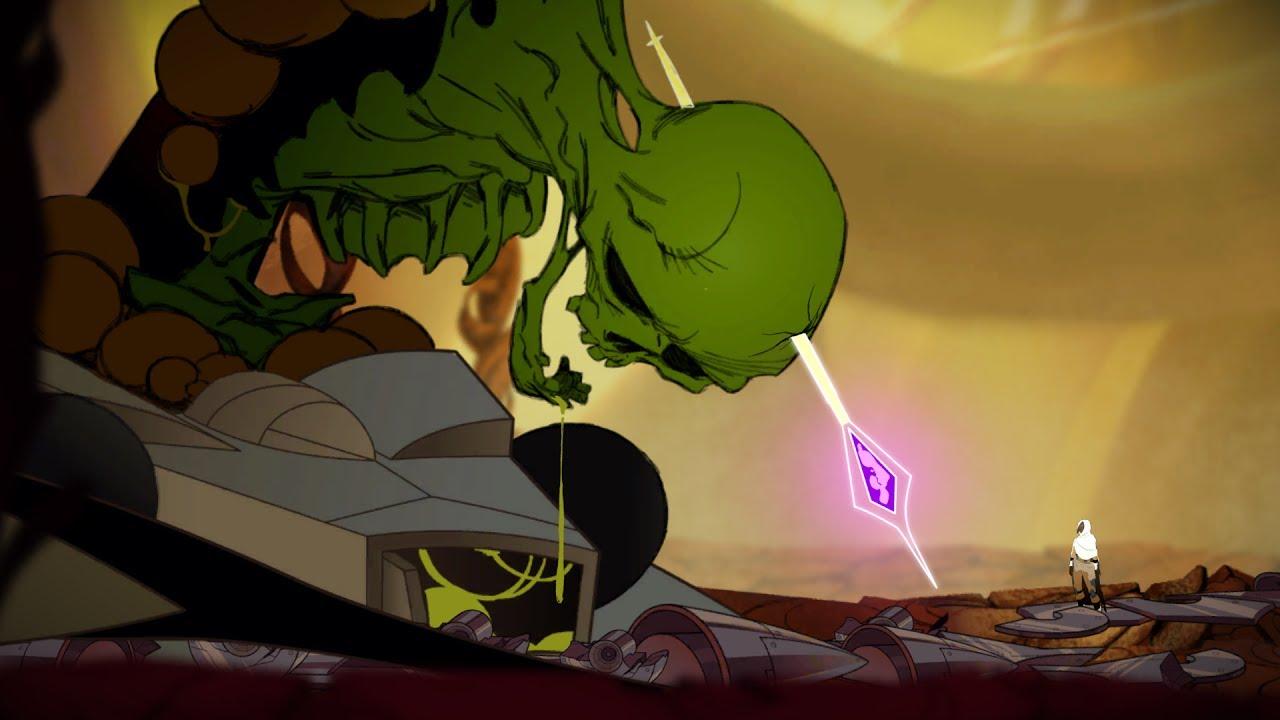 Disclosure
: My review copy was provided by
GOG
directly.
In Sundered you play as Eshe, wandering the desert to get swallowed up by what looks like some massive arms. There's no real introduction, you're just simply pulled down into this dark, ruined world as you now struggle to survive.
Since I'm playing it through the GOG version, I'll give another shout out to the excellent
SC Controller
project to allow me to use the Steam Controller outside of Steam. Annoyingly, the game still displays Keyboard controls, even with me using it as an Xbox 360 controller, I imagine as the game doesn't recognise it. Only a minor issue though, since the controls are extremely simple. Most of your time will be spent either jumping, or mashing the attack button.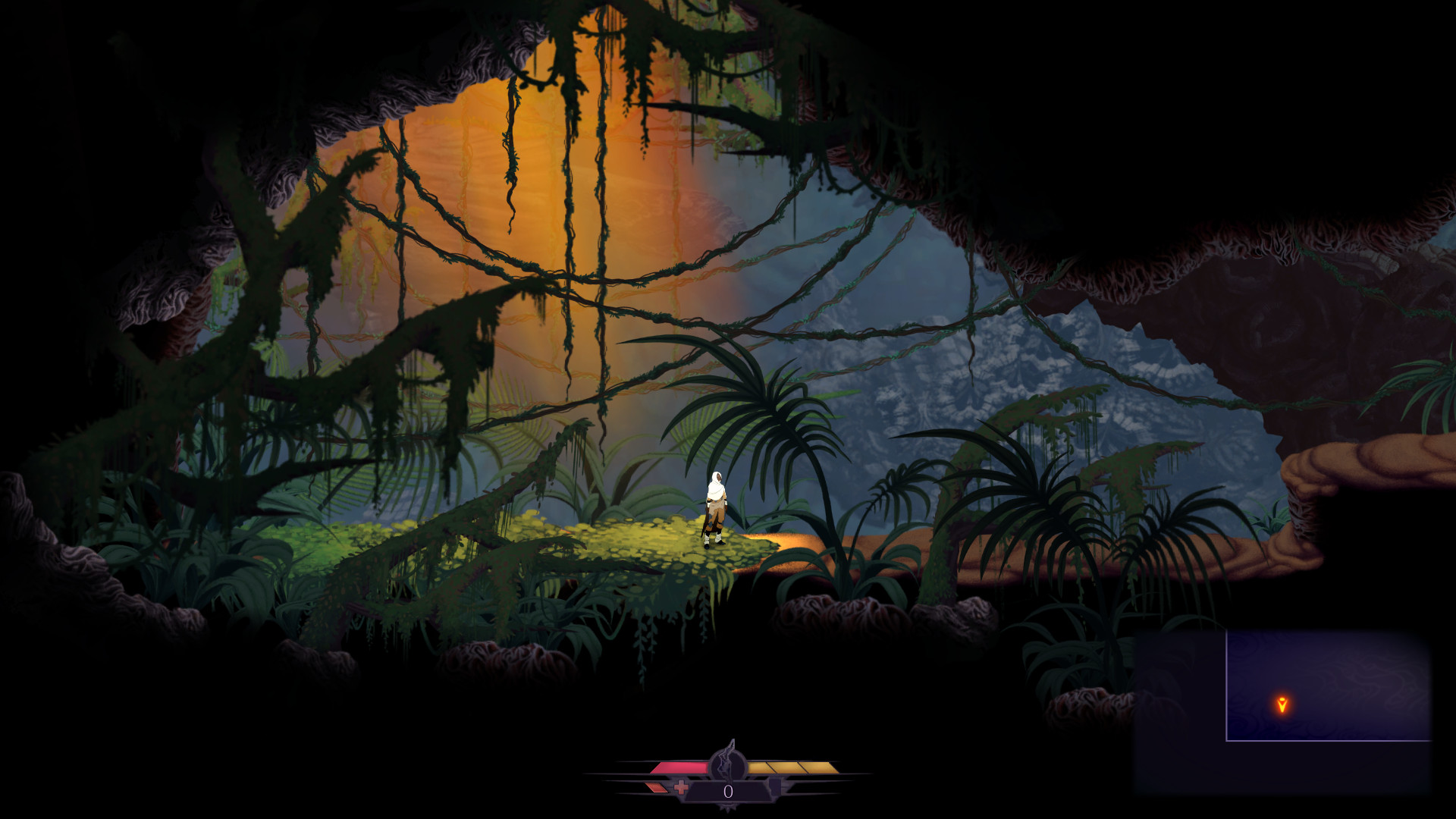 Sundered is a game that blends in game mechanics from lots of games. It has brutal combat, exploration you might find in a metroidvania, RPG style progression and they throw in some fast paced bullet hell too. A game of many faces, you might say.
When it comes to the combat, the game is utterly unforgiving. Part of what makes the game so hard and also so interesting, is that hordes of enemies will appear at random. You will be swarmed, not just by one type of enemy either, multiple types with different attack patterns and it can get rather dicey. You go through the game feeling on edge 99% of the time, which does make it an interesting experience for sure.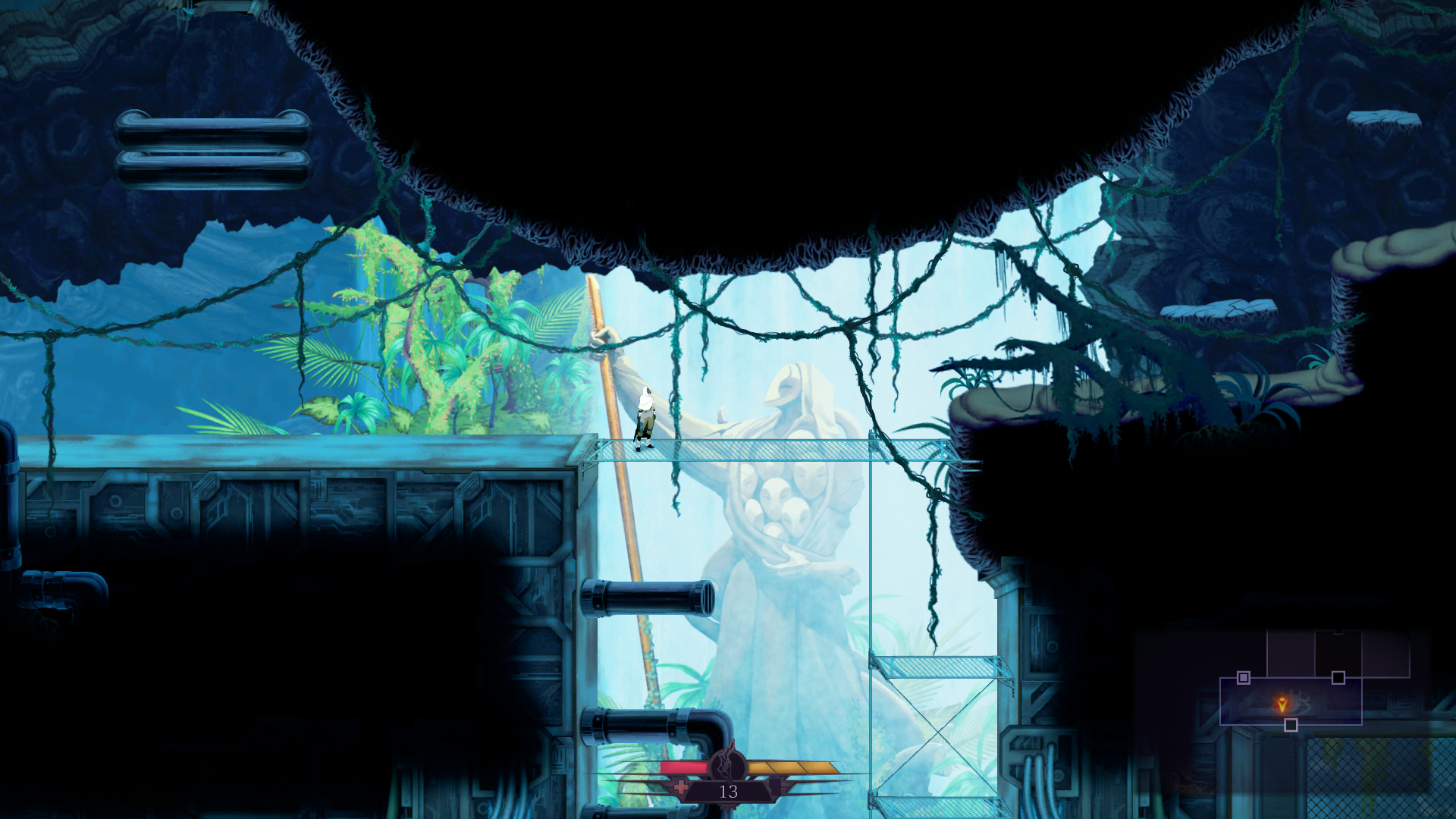 In my first attempt of the game, I came up against a horde within about fifteen minutes of starting it and I was totally unprepared, but it was incredibly satisfying to actually live through it to continue exploring. That was pretty short lived mind you, since only a few minutes later I wandered into some sort of research area and encountered yet another horde. What made this next swarm of enemies even more difficult, was the game throwing in a new type of enemy that flies and spins around. Paired up with the two unique types I had already faced, the challenge was suddenly monstrous. I lived, barely, to continue on and a mere five minutes later yet another horde jumped me.
An hour or two in and these hordes become nothing more than a constant nuisance, due to how frequently they appear. Initially they were exciting and interesting, a truly challenging mechanic, but after even that short a time they became a little annoying.
These hordes aren't just to stop you getting bored with the repetitive exploration (which does become a nuisance), that often involves backtracking, they're very clearly designed to constantly test your abilities and to ultimately — kill you. It ends up as a constant quick-thinking button mashing experience, where the game refuses to let you progress, it just wants you to die.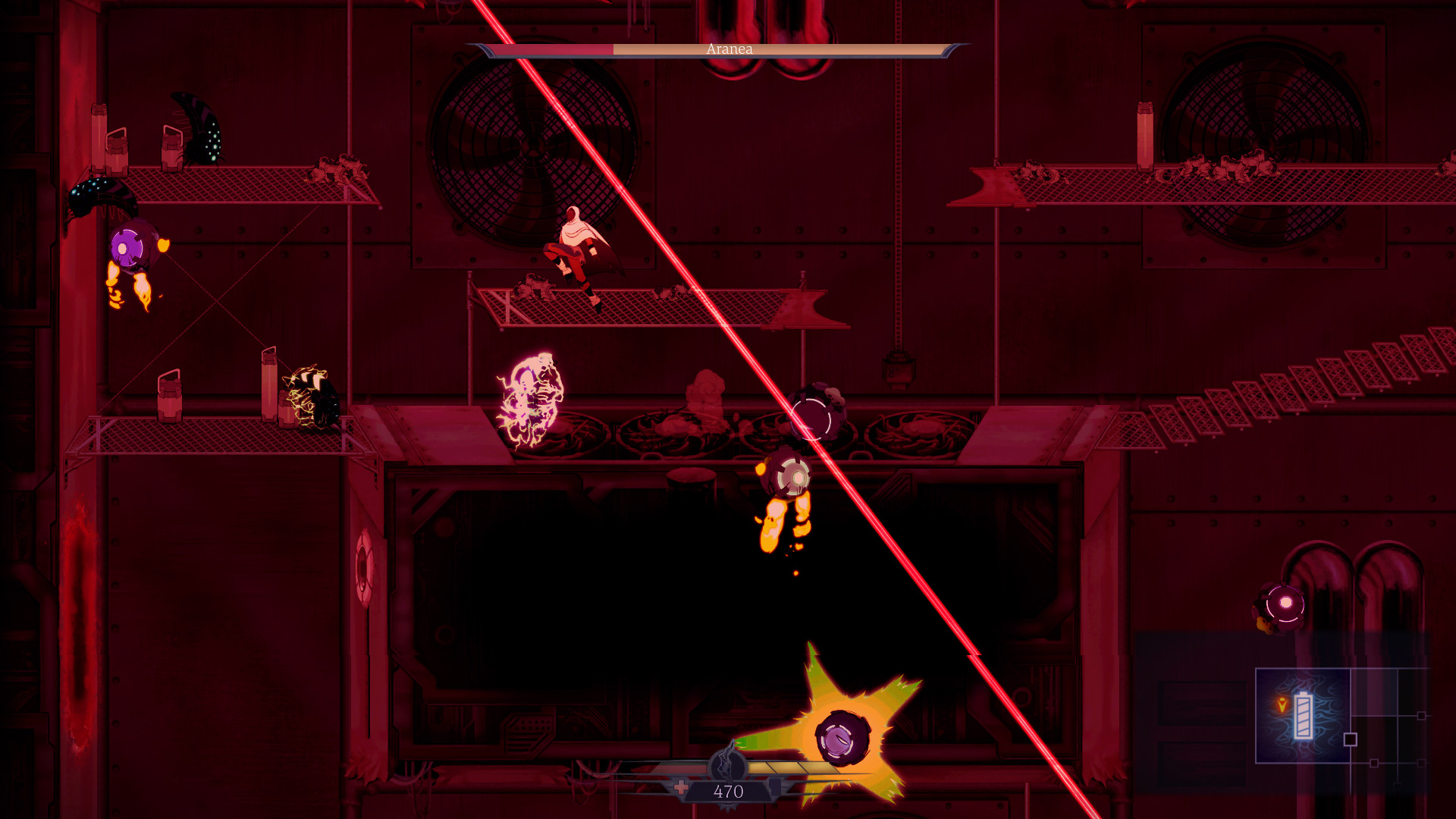 When you die, you're simply sent back to the Sanctuary, where you can adjust your skills. Although, you can go back any time using the pause menu so you don't
need
to die. I do rather love the skill tree, with multiple branching paths each allowing you to unlock various new abilities like better armour, more powerful attacks, increased shield regeneration and so on.
The major problem with the game is how repetitive it feels. You can go a few hours without feeling like you're really getting anywhere at all. Throw in the random generation, requiring you to constantly double check the map, restarting often due to many deaths and not really feeling connected with the game.
The combat, while initially fun, also becomes overly repetitive. It ends up feeling like nothing more than a button basher, while you helplessly dash around trying to get a second to let off an attack. With the constant hordes, plus your own abilities and everything moving so quickly, it becomes hard to tell just what is going on. This is especially true when the camera decides to zoom out and the performance dips a bit, it also becomes a little sluggish which can make the combat hard to manage.
Overall, Sundered is a game with an incredible art style, but it suffers badly from repetition. If you're after a beautiful, yet extremely punishing game and don't mind the repetition, then give it a shot. Thankfully, it's not a pricey game, I think the price for the experience is quite reasonable. I've enjoyed it quite a bit, but not as much as I hoped.
Some you may have missed, popular articles from the last month: