Few games catch me completely by surprise with their beauty as well as their gameplay, action-adventure game Figment [GOG, Steam] is one such title.
Honestly, I've very surprised I haven't heard more about it and it has so few user reviews on Steam it's kinda crazy. I would have expected something this good to have been talked about a lot.
Disclosure: Key provided by GOG directly.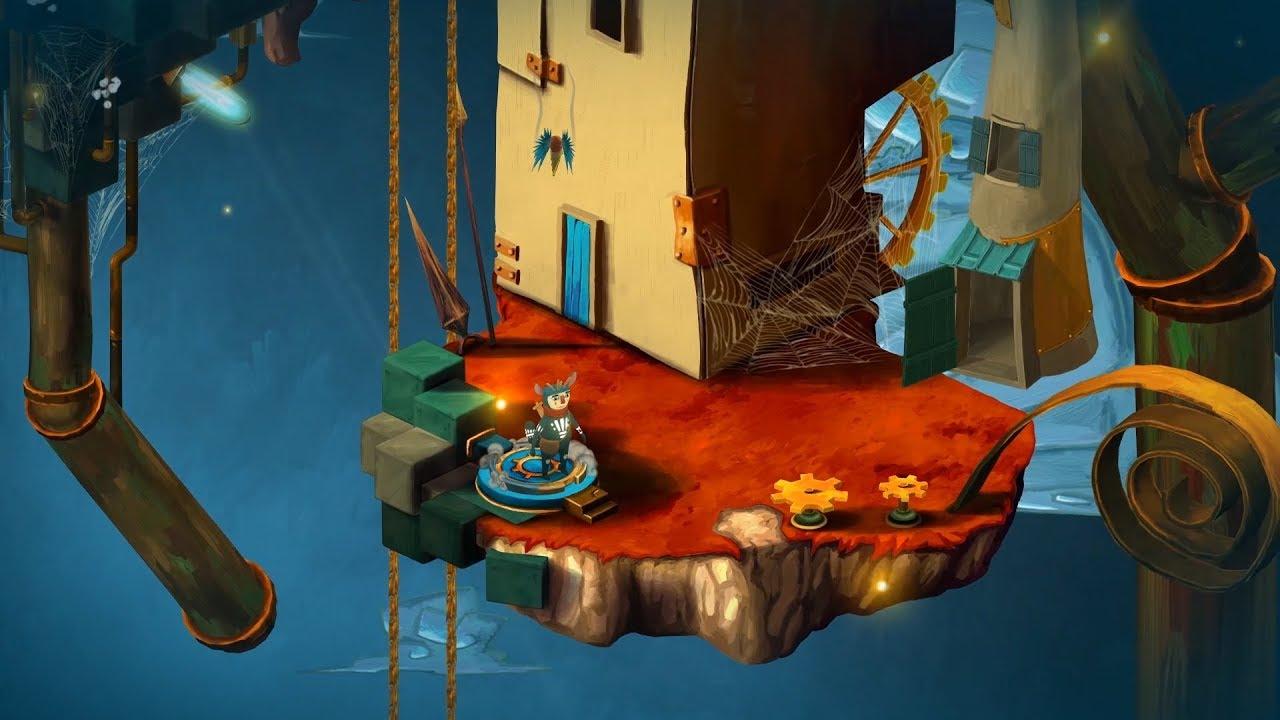 Curiously, Figment opens with a cut-scene involving a car crash. You're not really given any details and you don't actually see anything that happens. It's mysterious and starts the guessing games right away. After that, you play as Dusty along with your cheery companion Piper, with the game taking place inside the depths of the human mind. Whose mind? That's for you to find out as you progress through the game.
It's an action-puzzle game, so one minute you're swinging your sword taking on Nightmares and smaller creatures, the next you're gathering items to proceed to the next area, pressing buttons to switch platforms between locations and more. It feels like a good mix, not too much of either.
While the gameplay and the mechanics are all rather simple, it's very good at what it does. It doesn't feel repetitive, each new area of the mind feels completely different to the last and everything feels like it has a purpose. Knocking on doors can give you some small insights, defeating enemies releases endorphins (their version of a simple experience system) and more.
The audio work in Figment is simply amazing. The ambient music is lovely and relaxing, but each time you enter a boss fight it's suddenly kicked up a few notches, each having their own music and song. I don't think I've played a game before where each boss literally sings at me, that was a little on the weird side, but amusing. It's not just the Nightmares that that are musical, the whole game is filled with music. There's plants that have instruments in them, there's also instruments growing from the very islands you're running around on.
For my playthrough, I used my Logitech F310 gamepad and it worked beautifully, no issues encountered at all. It's not exactly the most challenging, but it is a thought-provoking game and it's beautifully presented.
Some you may have missed, popular articles from the last month: