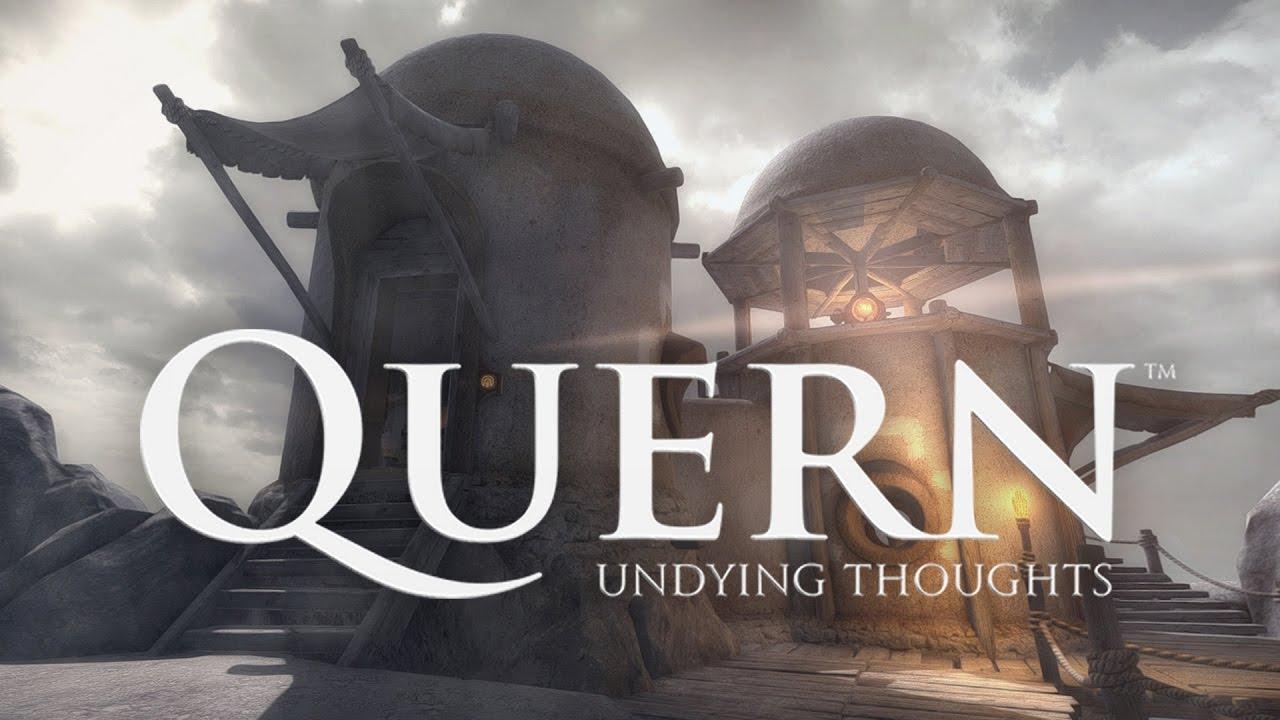 Quern - Undying Thoughts, a first-person puzzler inspired by the likes of Myst and Riven has been released on
GOG
and they have a Linux build too. In the interest of full disclosure: My
GOG
contact sent over a key to take a look.
Note
: Probably contains some spoilers.
Since the release, the developers have put out a few patches that have fixed some initial concerns. The ability to change movement keys, VSYNC support, you can climb down ladders now (that wasn't possible before apparently?), more resolutions supported and more.
I actually played both Myst and Riven and remember them very well, being fantastic puzzle games that really made you think. Quern - Undying Thoughts is very much like them in practically every way. It's a very slow game and certainly not for the quick thinker, you will need an abundance of patience with this one.
The initial starting sequence is short, to the point and starts you off already wondering just what the heck is going on. You awaken looking at some kind of portal, which quickly self destructs. You have no idea how you got there, or where
there
is exactly.
You come across a letter, from a Professor William Maythorn who has trapped you in this strange land, he claims we should consider ourselves lucky as we get to study all his discoveries and share his knowledge. It's a funny kind of arrogance to claim you're lucky to share it with him, as if he's incredibly important to everyone, when you have no choice in the matter.
Quern, is the name given to this "Forbidden World" by the professor, who has spread plenty of letters around for you to find and read. The letters have voice overs done on them too, which are just as impressive as the rest of the game.
You find out that the world you're on is one from Myths of an ancient civilization, the Dulmar, who sound like they vanished a long time ago. There's so much to learn, so much to think and considering how lonely it is, it feels very much like Myst and Riven.
The puzzles are clever, often with the answer right in front of you yet the design is so good that you don't even realize it. Still, with Quern, knowing the answer doesn't necessarily mean it's easy to get to the solution. It requires a fair amount of creative thinking and problem solving not found in many games today. You will be moving blocks, finding missing items, reading books, dealing with crystals and so much more. It's not all amazing, as some of the puzzles were a little annoying to do, but other than that I can't really say anything bad about it.
You have a handy notebook the professor left you, so if you see something you think might help at some-point, you can make a sketch of it. This is important, so remember it and make lots of sketches and notes. It really does prevent a lot of annoying backtracking which would have been required otherwise. The notebook does have flaws though, the first being how slow it is to go through all your notes and the picture quality obviously isn't as good as having the real thing to look at again.
Performance wise I have it on high settings and it's been very smooth, no major dips, no stuttering just buttery smooth goodness. Although, I did have one annoying issue: upon solving a particular puzzle involving light, the game froze up and then quit to the desktop. I sent my Unity log to the developer for that. It seems to be related to some of the graphical options, but I haven't been able to pin-point which one does it.
I have yet to finish it after being stuck numerous times already (and it't not exactly a short game), but it's an easy one to recommend. A game I wished I had played sooner, as it's really good. You may get lost, you may get frustrated, but try not to seek a walk-through, as it's pretty fun to see the results of each puzzle getting solved. Anyone who played Riven and Myst should consider this an essential purchase.
It's available on
GOG
as well as
Steam
.
Some you may have missed, popular articles from the last month: