For all the classic-style adventure fans: You can now grab the first three parts from Blackwell series on Steam for Linux!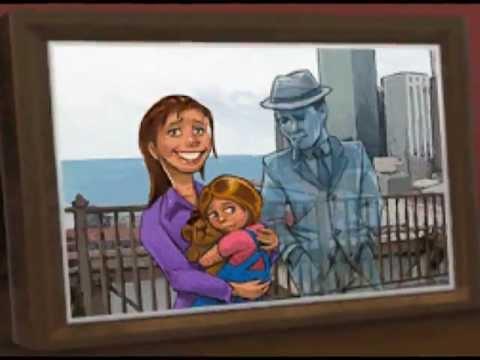 There are many reviews for the three games and most of them are positive. I personally like the style of the games as I'm one of the "old" adventure fans from the LucasArts era :)
You can buy the games from Steam for €4.49 each.
Official about
Blackwell Legacy
When Rosa Blackwell's only relative dies after twenty years in a coma, she thinks the worst is over. This all changes when Joey Mallone, a sardonic ghost from the 1930s, blows into her life and tells her that she is a medium. Whether they like it or not, it is up to them to cure the supernatural ills of New York in this critically-acclaimed series of point-and-click adventure games.
When three NYU students kill themselves one after the other, nobody thinks that a sinister force is at work. Nobody but fledgling medium Rosa Blackwell and her new spirit guide Joey Mallone. It's trial by fire as they set these troubled spirits to rest.
Blackwell Unbound
The year is 1973. The sound of a lone, ethereal saxophone drifts over the Roosevelt Island promenade, while a series of accidents plague a midtown construction site. The citizens of Manhattan take no notice of these events, let alone think they are connected.
Embittered medium Lauren Blackwell and her spirit guide Joey Mallone are the only ones who believe that there is anything strange going on, and they are the only ones who can stop an enigmatic killer from striking again...
Blackwell Convergence
A new film opens to rave reviews, despite its bloody history. A beautiful uptown office remains unoccupied, despite its prime location. A downtown artist berates himself for selling out, while a Wall Street investor congratulates himself on a job well done. Just normal life in the big city? Or is somthing more sinister binding these events together?
Bizarre connections are a dime a dozen for the Blackwell family, but just how far back to they go? Medium Rosa Blackwell and her spirit guide Joey Mallone are about to find out.
What do you think of the Blackwell series? Do the games run well for you? Tell us in the comments.
Some you may have missed, popular articles from the last month: