A first-person puzzle game by the name of Attractio, developed by GameCoder Studios and published by Bandai Namco Entertainment, has been released for Linux on Steam.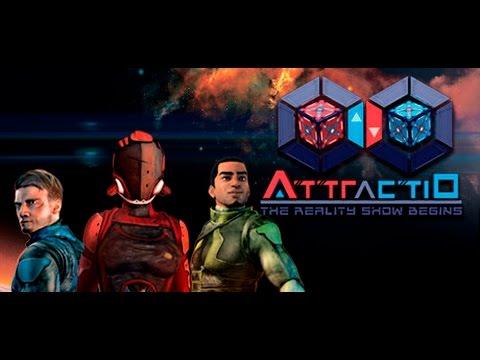 This game popped up on Steam a couple of days ago and we completely overlooked it for some reason. We do not get too many first-person puzzle games and it seems that Portal fans on Steam have eagerly jumped onto this game.
I snatched a copy from Steam when I became aware of its existence and have been testing it a little bit, though I cannot yet give you an in-depth review. However, I would like to note that the game does run quite well on my R7 370 with RadeonSI and that the voice-acting is, well, reality TV show level. Also, some folks might want to be aware of the fact that there is no FOV slider in the game and the FOV by default seems to be below 90 degrees horizontal.
About this game (from Steam):
Be the first to change gravity and solve hard deadly puzzles in Attractio! Control the 3 contestants: Dalek, Mia and Keir, who compete to win the controversial reality show. You will need dexterity and cleverness to pass throughout the challenging levels. Are you up for the challenge?
Some you may have missed, popular articles from the last month: