Ready to cast a line? Fishing Planet [Steam, Official Site] has officially left Early Access and it has full Linux support.
Official Features:
72+ species of fish, each with its unique behavior and AI.
12 scenic waterways with multiple locations, various climatic conditions, bottom terrains and vegetation.
Thousands of tackle combinations with unique physical and hydrodynamic properties.
Superb dynamic water graphics with ripples and surface that changes depending on wind, current and depth.
Weather – day/night alternation, change of seasons, different weather conditions (rain, fog, bright sunshine)
Multiplayer capacity – online tournaments with personal and team scores, system of achievements, leader boards and top-player lists.
While it's free to play it does have a number of optional DLC and Premium accounts. These Premium accounts can be purchased from 1 to 360 days and they're not exactly cheap. A 30 day premium sub costs £6.99, so you could easily end up spending a lot of money on the game. Premium accounts give you a 50% boost on experience and credits, so it's a pretty hefty boost.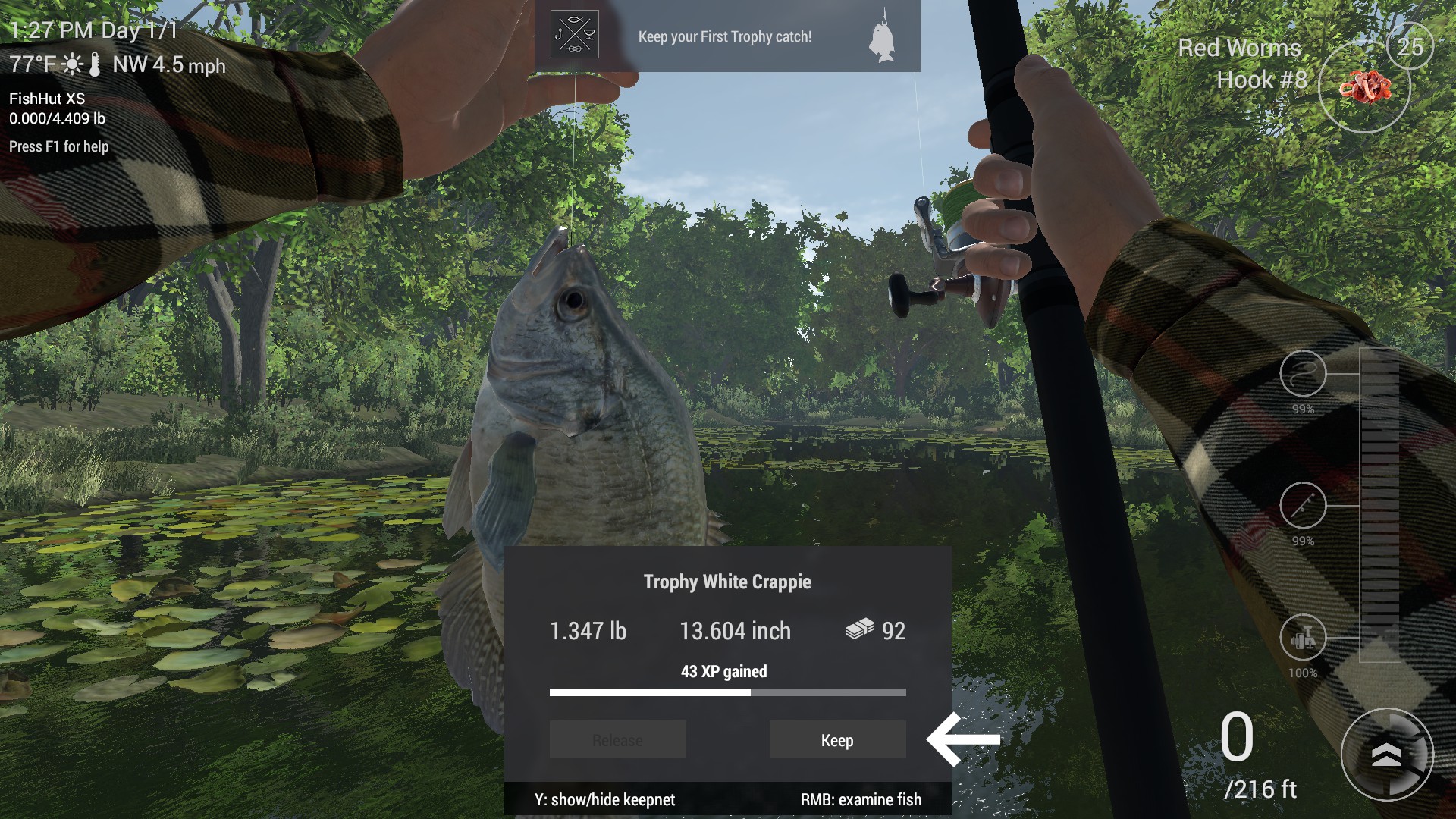 I've been reading the reviews and the forum and there's quite a lot of complaints about how long it takes to actually gain money in the game, so it's either a very long grind or pay. Still, it has an overall user rating of Mostly Positive, so it's entirely possible it's a bunch of people overreacting, as often happens with user reviews.
I decided to give the game a test, to see if what people are saying is true and it did not go well. The game didn't load initially, giving me a fully black screen. Turns out it's a Unity game, so of course it uses the version of Unity that broke fullscreen, adding this as a launch option fixes it:
-screen-fullscreen 0
Once in, you're greeted with one of the most annoying things you will ever find — a registration box. Luckily it was painless and you don't even need a password. Weirdly the initial settings only allowed me to go up to a graphical setting of "Simple", which really didn't look very nice at all. Once actually in-game though, you can crank it right up. Performance on the highest setting on my 980ti/i7-5960x was pretty abysmal though, once I adjusted a few options it did seem to perform okay on the "Beautiful" setting with a bit of AA and with dynamic water set to Low. Annoyingly though, it reverts my graphical settings when I quit and relaunch.
Once you make a character, it sends you straight into the tutorial, which was surprisingly straightforward. I caught a few fish, threw them back and it was somewhat relaxing. Funnily enough, during my testing I didn't have a problem constantly catching fish and breaking my own records on them! I had no problem catching tons of fish, so I think a fair amount of reviews about not catching anything are a bit hyperbolic. People are right on the XP and money gain though, they're miniscule without a Premium account so the game is a grind.
I also stupidly got my line caught: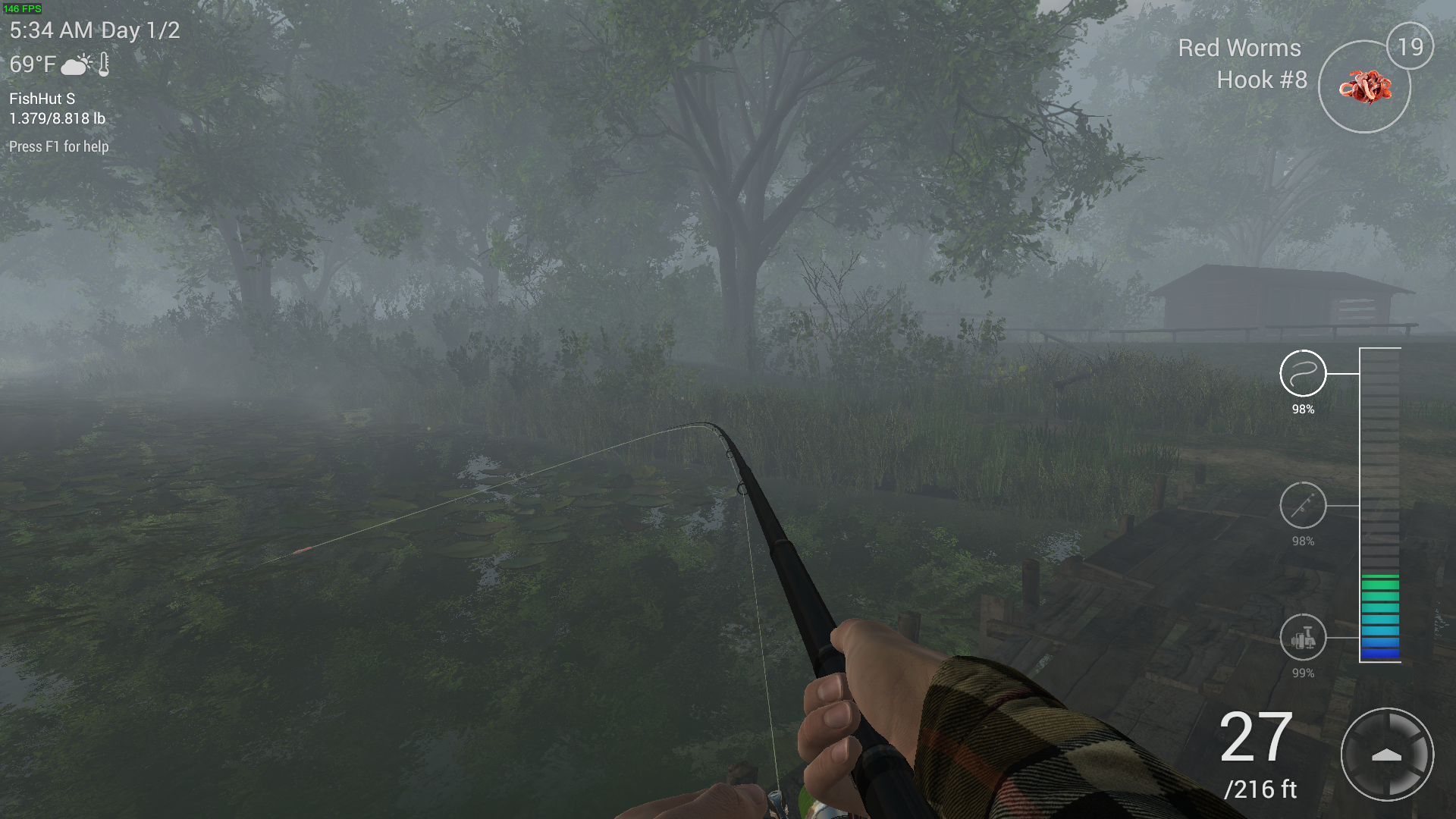 Some wiggling and line adjustments later and I managed to get it free, without having to break my line. As someone entirely new to it, I was pretty darn happy with that.
Overall, it actually seems okay. Not my usual type of game, but it was relaxing for sure.
Some you may have missed, popular articles from the last month: