I'm not usually one for games that have you endlessly wander around, collect resources, build a little and repeat but Forager is so ridiculously charming it's lovely.
Note: Key provided by the publisher, access provided before release.
Forager is a game that mixes in elements from all sorts of genres, to make something wholly unique. It has resource mining, a building system to work with your raw resources, an RPG styled level up system to keep expanding what you can find and do in the game, a system to buy extra land to continue expanding and find new resources and more.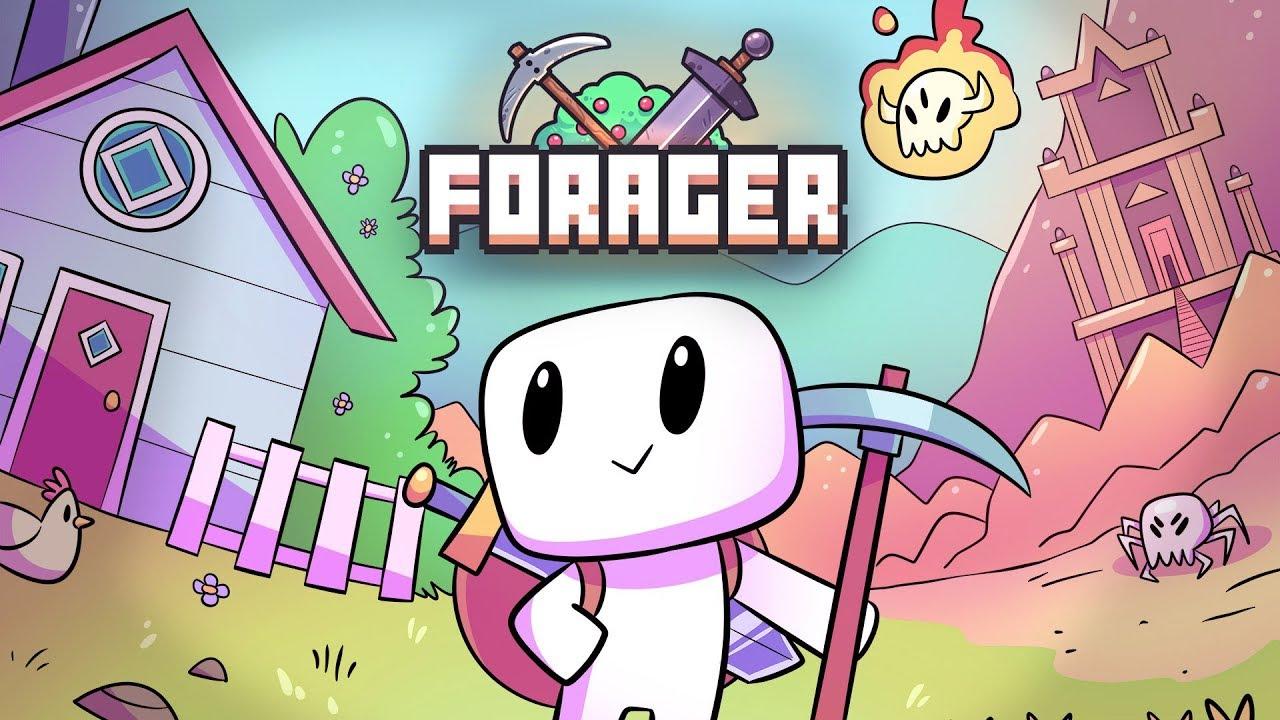 It's odd because you start off with nothing and barely a clue what to do, which usually annoys me in such games but here it works well because of just how small an area it is you start in. There's little room for confusion early on, so it's done well. You begin mining and put down a few basic buildings, level up a little and before you know it three hours have passed and you now own several islands full of junk. It's a game that constantly distracts you too! You have something in mind you want to make, but energy is low so you grab some food, then you see some slimes that need taking down—OH, I just levelled up and so now I need to unlock something and…what was I doing again?
The Linux version does suffer one strange issue, with all actions somehow seemingly tied to the performance. So if you don't turn on Vsync in the Linux version it will run so fast it's impossible to play. You will also need to turn it off and back on again each time you restart it. The developer is aware and they're looking into it. Additionally, it doesn't look like the "Full controller support" applies to the Linux version, as neither my Steam Controller or Logitech F310 worked at all they just weren't detected by the game.
Overall it's a massive surprise to be sure. I was keen to play it when I first heard about it but I was extremely wary, as I was fully expecting to burn out on it rather quickly. Thankfully that hasn't been the case, too many hours vanished in the blink of an eye, it's terribly addictive. Considering how much I enjoy it, I do hope it continues to expand.
You can grab it from Humble Store and Steam. It was supposed to have a Linux version on GOG too but it's now only showing for Windows weirdly.
Some you may have missed, popular articles from the last month: