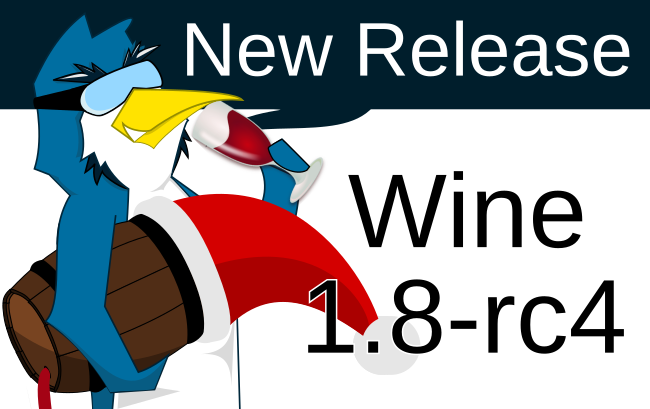 Wine
development team
released
today the fourth release candidate of upcoming stable version 1.8
Because at the moment Wine source code is in feature freeze, no new capabilities were added this time. 26 bugs were fixed.
To learn more about this release pleas visit this
announcement
.
The source code for this release is available here:
http://dl.winehq.org/wine/source/1.8/wine-1.8-rc4.tar.bz2
To get the most recent changes, a
git
repository is a good starting point.
Binary packages should be available for a
download
as soon as the build process is finished.
Check out Page 2 for the list of fixed bugs and if you can please support
Software Freedom Conservancy 2015 Fundraiser
Some you may have missed, popular articles from the last month: