Interstellar Marines [Steam] was one of the most promising FPS games in a long time, until they basically ran out of money. They're still going and this latest updated fixes a long-standing Linux issue.
One of their online game modes "Wargames" can only be joined at specific times, the problem was on Linux the timer was always in a negative and just didn't work unless you set your regional settings to the US. The latest update this week finally fixes that issue and I've been able to actually test it. Turns out—it's actually pretty cool. Confusing as hell, but cool.
Wargames in Interstellar Marines is essentially an open-world sandbox area where you all compete for points. You find crates with points, weapons, ammo and so on. There's a Scavenge wargame mode where you can just grab as many points as possible (the only one that seems to be online right now). Then there's the Battle Royale wargame mode, where it will start eliminating players with the lowest score, until there's only three left and a winner is found. There's armed robots to deal with and other players in a bunch of connected maps you can travel between. It's a little confusing, something they should really explain to the player a bit better, but I love the idea of it.
Surprisingly, there's actually people still playing it online. I was even able to jump into a normal Deathmatch mode and get a recording of it. It reminded me of why I was so excited about this game! It feels good, the maps are dynamic and it can be a little freaky: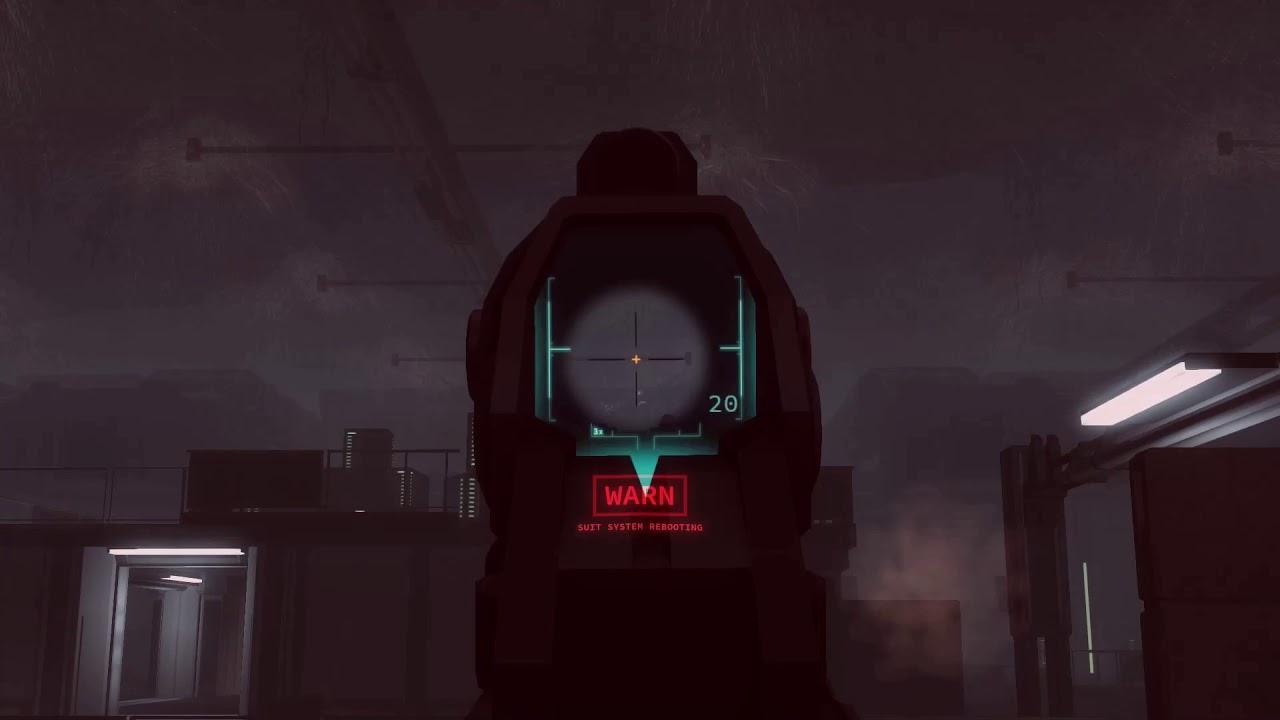 It has some of the most dynamic maps I've ever seen that switch between night and day, parts of the maps move around, there's weather effects and more.
I really hope they can continue working on it, as it is still really promising it just needs a big push. The lone survivor of Zero Point Software, Kim Haar Jørgensen, is still working on the game in their spare time while they work another job to keep income coming in. There's also some volunteers helping with art and code now.
If they do manage to come back in full force, I do hope they start focusing on the single-player and co-op again, as that's what was interesting about it originally. It has a few good missions, but it needs more. I think the online focus is part of what their problem was, they just didn't have a big enough player-base for what they were doing, as so many people were interested in the single-player and co-op experiences.
Some you may have missed, popular articles from the last month: