Are you enjoying the retro inspired FPS Ion Maiden? Time to jump back in as the latest update is rather great.
The current game is only a preview of what's to come, even so they seem to be committed to supporting it and keeping it up to date. While they're working to finish off the full game, they just push out quite an interesting update. Specifically, they optimized and eliminated mid-game texture streaming and generation, improved the overall OpenGL renderer performance and did more scripting optimizations. Together, these have made the game perform quite a lot smoother in my testing.
Also, they added in a new "Queen of the Hill" arcade mode, which is a wave-based survival mode full of ruthless cyborg cultists with nothing but a gigantic chaingun at your disposal, here's a quick look at it: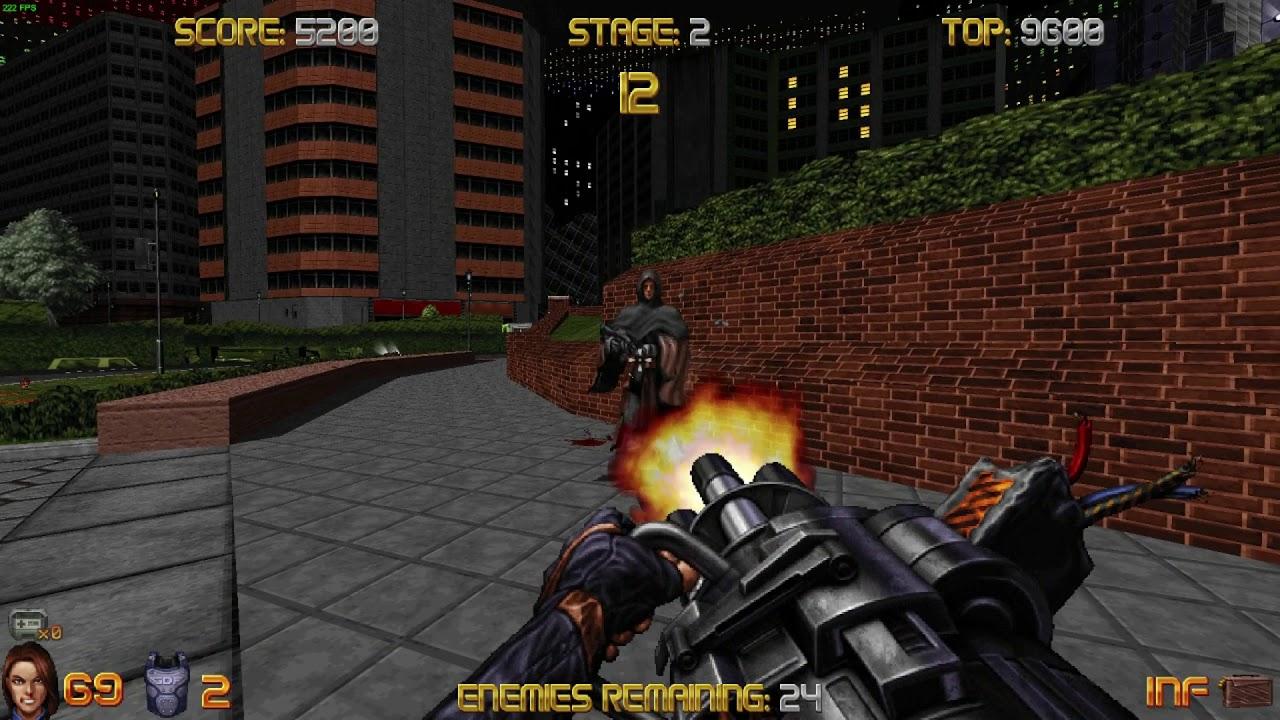 I think this new mode could use a little work, for one the enemies seem to spawn a fair bit too slowly for the timer that you're given. Actually finding them can be a bit of a problem, so you end up losing a fair amount of time wandering around doing nothing. If they tweak that, it would actually be a lot more fun. There's also an issue with enemies being stuck at times, which I think is part of the issue with them not always coming towards you. Still, nice addition while we wait for the full game.
See a full changelog here.
You can pick it up right now on GOG (affiliate link) and Steam.