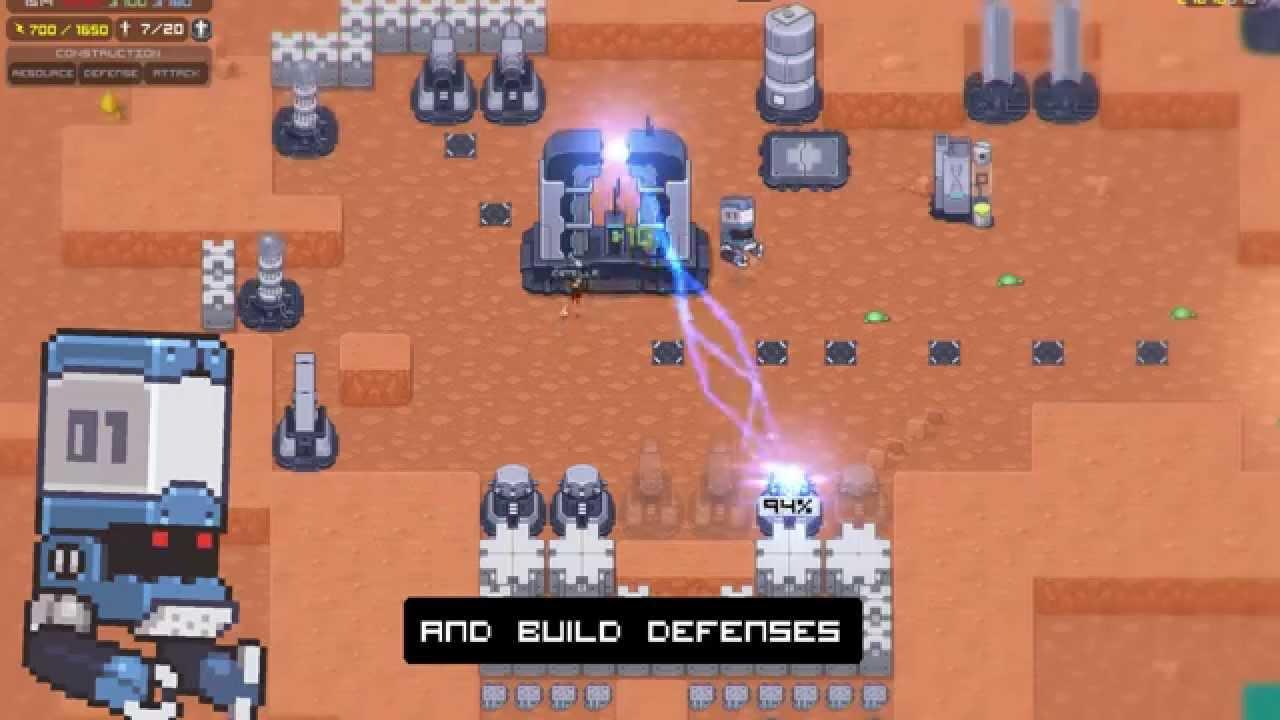 Freaking Meatbags
by WildFactor is finally launching out of Early Access on
Steam
with a day one Mac and Linux release as their first indie title. I would assume their second game in-production,
Machiavillain
, will follow suit in a similar fashion when it is ready.
Yesterday, I managed to grab a free beta testing copy for the Linux build and check it out. Unfortunately, I was unable to clock-in more than ~40 minutes of the game due to own time constraints, so please note this is strictly a first impression.
I can say, however, the game runs without any issues on my 3-year old HP laptop on a standard Ubuntu 14.04 LTS (64-bit) OS. With ~40 minutes of game-play, I cannot say this is a good benchmark for claiming the game is bug-free, but I have not spotted any (except two minor ones, which I will mention later) within my own time constraints. Your mileage may vary, so please contact the developer if you do run into any.
What Is Freaking Meatbags?
To be honest, if I tried to describe it accurately I would probably fail to some degree. It's a little unusual, in a nutshell.
What I can say is though, its core game-mechanics revolves around being a 2D top-down tower defense with RTS elements. The part where I fail to describe it, is apparently that it's not exclusively the only thing you do. After playing a different level (planet) today, I realized I was now playing a top-down shooter as well! It definitely caught me off guard, in a curious way.
The story is just as wacky and odd to say the least, as you play some sort of robotic race enslaving other "lesser" species to basically be your minions for the exchange of saving (guiding) them on their home planet from the things that want to kill them. You can train them to perform better at tasks like collecting resources and increase turret defense skill when assigning them to a building. You can even send them into a DNA splicing machine to reproduce a new and possibly stronger unit.
When all tasks are completed for the planetary mission, you then rocket into space keeping a few chosen recruits you value worthy for your future missions and to continue training them (if you can keep them alive).
First Impression Thoughts
As someone who hasn't touched tower defense games in a long time, I found it to be refreshing to try something a little on the crazy side. Despite being a little overwhelmed at all the information and tips on the screen when I dropped in my first few planetary missions, I kind of want to go back into it more and explore what this game fully offers. Something this weird, I hope to get thrown a few more curve balls to enjoy and learn.
When the game first prompts at start-up, you will get that (Unity?) window that allows you to adjust your graphic settings with the only option being "Fantastic". The graphics and audio somewhat remind me of something you would see on a mobile game. Nothing amazing, but simple, clean, cartoony, with a little "retro" spice. I think my only issue is, at least for the humans, they are a bit hard for me to see at times when they're moving about due to their tiny size and sometimes not contrasting enough with background.
Speaking of mobile-like games, I have a strong tendency to hate those who offer micro-transactions on a paid PC game. Freaking Meatbags, as far as I know, doesn't do this, which is a big thumbs up for me.
One thing I did not find appealing, is the disorienting blur effects on the screen for missions and on the HUB screen where there is text (mostly the shop). The good news is, you can turn this off in the options area after unchecking "Advanced Screen Effects".
The unfortunate news is, you cannot do the same on the HUB/shop screen at this current time. The second issue I noted, is the "Send Feedback" button on the title screen does not function. I've emailed the developers about this and they quickly replied that they are looking into it.
If you already bought/own the game, feel free to let me know what other fun things you have discovered in this quirky game you didn't expect.
Some you may have missed, popular articles from the last month: