Remember Yorg? The free and open source racer I showed a little of back in March has a fresh update out with experimental multiplayer.
Very experimental that is, here's what they said about it:
We want to stress that the multiplayer support is very experimental. So, you may see crashes, and we apologize for that. We've tested it a lot using our machines, but there are a lot of scenarios out there that may not have been caught by our tests.

In order to play a multiplayer race, you need an XMPP account. There are a lot of services which provide free XMPP accounts. We suggest creating a new XMPP account for playing Yorg since our XMPP support is still experimental.

Please note that if you want to host a match then you need to open the port 9099 of your router and your firewall (here is a guide for checking if your port is actually open).

We're already working on this limitation (and many other improvements): this is an experimental feature and this is NOT the definitive implementation.
That's not all this release has! They also included a brand new snow-covered map, new translations, a refined driving model (which is still just as hilarious), a bloom effect and bug fixes.
Release trailer: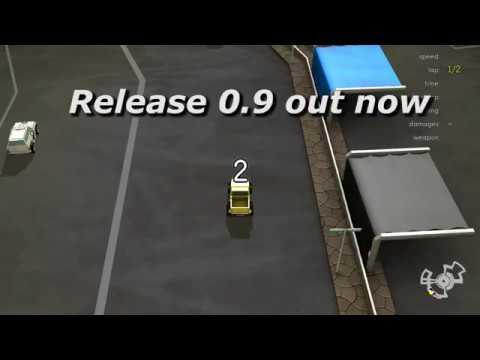 Going to keep a keen eye on this one, with the right amount of polish it could end up being a really fine racer.
You can grab it here and see the sources on GitHub.
Some you may have missed, popular articles from the last month: