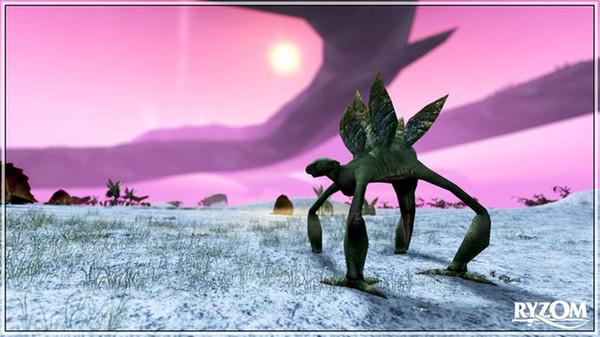 The classic MMORPG
Ryzom
has officially
launched on Steam
with full Linux support. This new release has a few updates to the old game too.
It has a bunch of graphical improvements like FXAA, anisotropic filtering, improvement of bloom. Improved security, OpenGL by default for all platforms, optimizations and much more. You can
see what they added in here
.
I've never tried it myself, so I will be giving it a download to see what it's like.
About Ryzom
Ryzom is one of only a few commercial-grade MMORPGs that are fully open source: client, server, tools, and media. Being open source means that Ryzom draws on a vibrant community providing fixes and functionality above and beyond that of what the team can provide. It offers players a unique opportunity to become involved in the development of the game.
Sandbox
Far from being a frozen world, Ryzom is constantly evolving in regard to your actions. Will you spark another war? Will you found a lucrative commercial guild or aim for political power? What if your hunting talents could be decisive in the struggle against Kitins?
Pick your actions well, for each one of them may impact the world and its inhabitants!
Classless
Ryzom characters are unusual in that they are not bound to a class. That means you don't have to choose between being a warrior, a mage, a harvester or a crafter. You can improve your skills in all these classes with only one character; you do not need to focus on one path. For example, you can, at your leisure, either train your pike handling, put on your magic amplifiers to heal or cast offensive spells, pick up your pickaxe and harvest materials, or go into crafting a new armor or weapon.
You have absolute freedom!
Some you may have missed, popular articles from the last month: