Another one from the great big RSS feed list I follow today.
FreeOrion
, an open source game inspired by Master of Orion has a huge new release.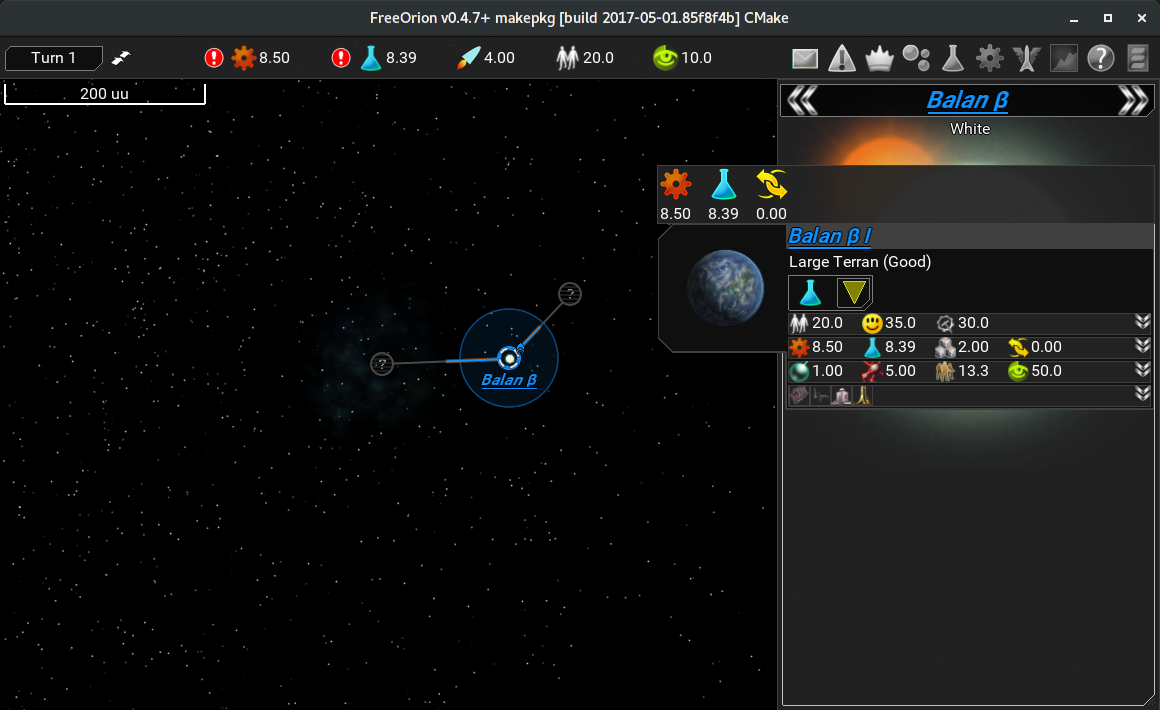 The main big addition of this new release is the addition of Fighters and Carriers. So during battles you will be able to launch Fighters, good for attacking enemy ships, but very weak.
They have also introduced basic support for alliances, but the AI cannot use it yet. They say it's mainly useful for multiplayer games right now.
The user interface also gained many quality of life improvements, like lists not scrolling if the mouse is outside of it, right click context menus, improved UI responsiveness and more.
They have greatly expanded the "pedia", which is the in-game encyclopedia where you can find more information on most gameplay elements.
It also includes tons of optimizations, bug fixes and other technical changes. Overall, a pretty big release and it's really nice to see this open source game continue to mature.
Find the full release notes
here
. The current stable Arch
AUR package
isn't yet up to date, but there is the
AUR-git package
. Ubuntu has
this PPA
, which is also now out of date, but worth keeping an eye on.
I tried it and something about the mouse speed was really off, felt too slow and sluggish like I was fighting it. No option to turn up the sensitivity either, which is killer for me with a permanently bad wrist. Will check it out properly in future if they sort that out.
One thing I do like, is that you can turn up the text size. Many games have tiny text, which makes them a pain to read, so that's a notch in FreeOrion's favour.
Some you may have missed, popular articles from the last month: