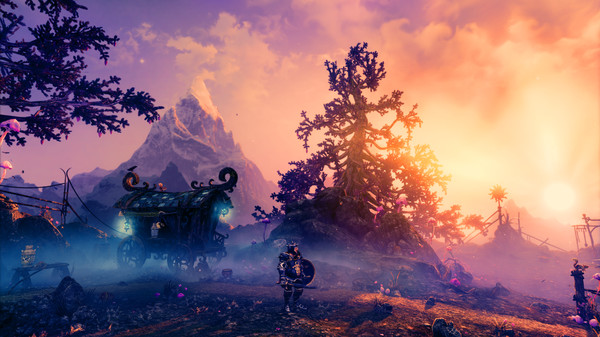 It's sad, but not entirely unexpected that we will be left waiting for Trine 3. We did have to wait for ports of Trine and Trine 2, but when our editor Cheeseness spoke to Frozenbyte it sounded like the Linux version would be out during Early Access.
For those that don't remember, Lauri Hyvärinen from Frozenbyte
previously said this
about the Linux version:
QuoteIt's alive and well. It's coming for sure.
The game was then released into Early Access with no sign of a Linux version, but now we do have a clear picture.
The developers said this when replying to a user on their forum:
QuoteWe are planning to add Linux support, but unfortunately I can't say anything about the schedule. We'll probably get to it after the actual release. I recommend keeping an eye on our blog on our website for the latest news.

Cheers! :)
I hope they don't keep us waiting too long, as the new more 3D style looks fantastic!
About Trine 3
Amadeus the Wizard, Pontius the Knight, and Zoya the Thief have slowly come to the conclusion that having their lives commandeered by a powerful magical artifact is not a desirable state of existence on a permanent basis.
The heroes try to return their extraordinary gifts to the Artifact called Trine, and so they meddle with powers beyond their understanding. Trine shatters. With a literally heartless ancient sorcerer on the loose, and only a broken artifact to guide them, the heroes must try and repair the damage they've caused... or the damage that might yet be done.
Trine 3: The Artifacts of Power is a fairytale journey which takes you on a quest with three heroes: Amadeus the Wizard, Pontius the Knight, and Zoya the Thief.
Thanks Michael
Some you may have missed, popular articles from the last month: