So you all know by know
FTL
is getting a bad-ass first DLC, but no real details since the original announcement. All that has now changed as the developers have laid out their plans!
New Stuff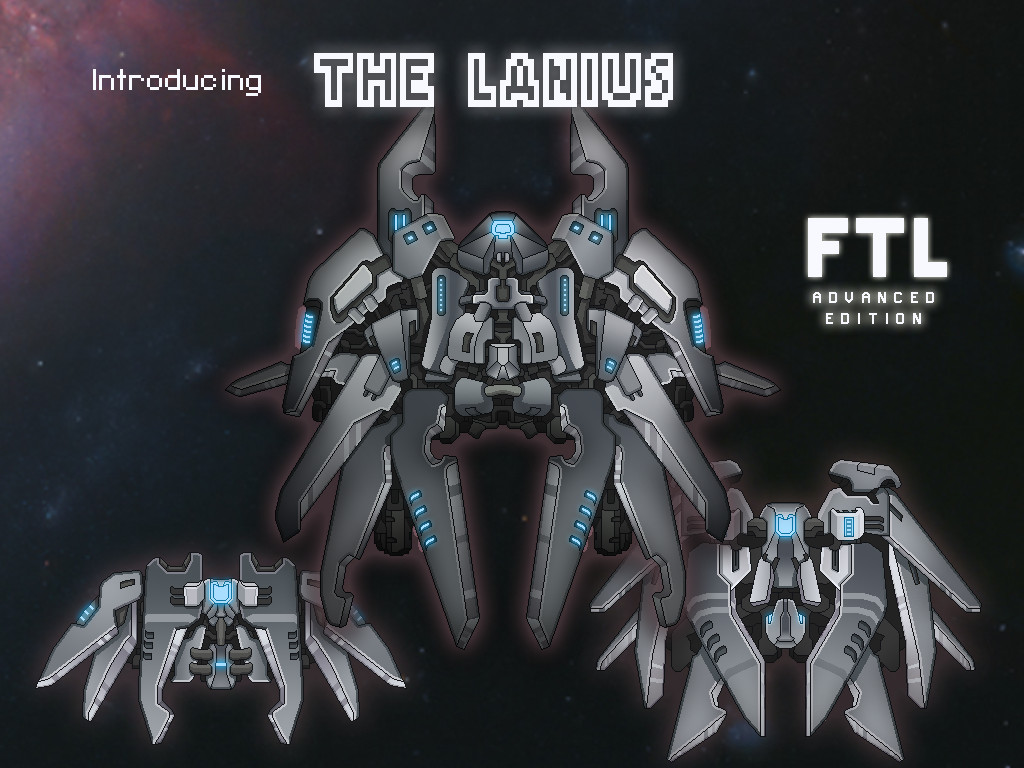 The Lanius Race
A new race being added that does not require oxygen and actually drains oxygen from a room they are in, they will be something of a pain in the ass!
A lot more too:
QuoteLanius Ship: New player ship with its own achievements and alternate layout.

Type C Ship Layouts: 8 of the original ships will have a third layout that capitalizes on the new content.  With the Lanius ship, that makes for a total of ten new starting ship designs.

Backup Battery Subsystem: Subsystem that can provide temporary reactor power in a pinch.

New Drones: Expanded drone options includes: the Shield Drone that generates a green super shield for your ship, the Anti-Combat Drone that shoots down enemy combat drones, and the Ion Intruder that blasts into the enemy ship and randomly ionizes systems while stunning and distracting crew.

Gameplay Refinements: Doors and Sensors can be manned to increase effectiveness; you can now rename crew mid-game; each race has a small variety of colors which allows for easier visual recognition;

And more to come: We're still balancing and polishing the features that are being added. Be sure to keep an eye out for additional content announcements!

FTL: ADVANCED EDITION RECAP:
It will contain a ton of new content and improvements: although the larger additions can be disabled if you prefer FTL "vanilla."
This large update is free for those who already own the game on Windows, Mac, or Linux.
FTL is also coming to iPad; it will be the full version of the game including the new "Advanced Edition" content.
FTL on iPad will have to be purchased separately from the PC version.
An exact date for release has not been decided but we are aiming for early 2014.
Now I do love FTL, but even on the easy mode the end boss for me is just far too difficult, has anyone else had that problem?
If you still haven't played FTL, then what the hell are you waiting for exactly? It's DRM free
on their own website
using Humble Store and on sale for a few days!
You can also pick it up on Steam:
Some you may have missed, popular articles from the last month: