FTL: Faster Than Light [Official Site] launched in 2012 and years later it's still being supported which is fantastic. This latest patch is mainly bug fixes and some quality of life changes. This is an example of an indie developer doing good support!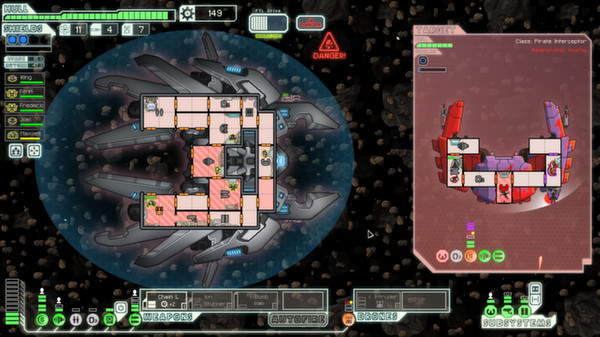 The latest release adds in a change to screen mode switching, with the game no longer requiring a restart when you change between windowed and fullscreen. I tested it and it works beautifully even with my dual-monitor setup, so that's fantastic.
They've also gone through and fixed a couple of rare crash bugs, some event logic, spelling, and grammar fixes along with minor tooltip text changes. On top of that, they also fixed some annoying mouse input bugs, restored the useful "Low O2" warning, small art fixes, AI improvements to their use of power juggling when weapons are mid-charge and so on.
See the full changelog here. It's live on Steam, with other stores to follow soon.
I'll be honest, I've never completed it. As much as I've genuinely tried and I absolutely adore the game, I do find it really difficult. I've reached the boss many times, but I just never seem to be well enough prepared to face it! Even after this many years, I can still happily go back to it and try again, which shows what a really great game it is.
Some you may have missed, popular articles from the last month: