The dream-like first-person puzzle adventure started as a prototype during Ludum Dare #20 in 2011. It got a good reception and the following year a further developed alpha version was put up for sale. It has now become a full game and today it was released on several major distribution platforms, like GOG.com and Steam.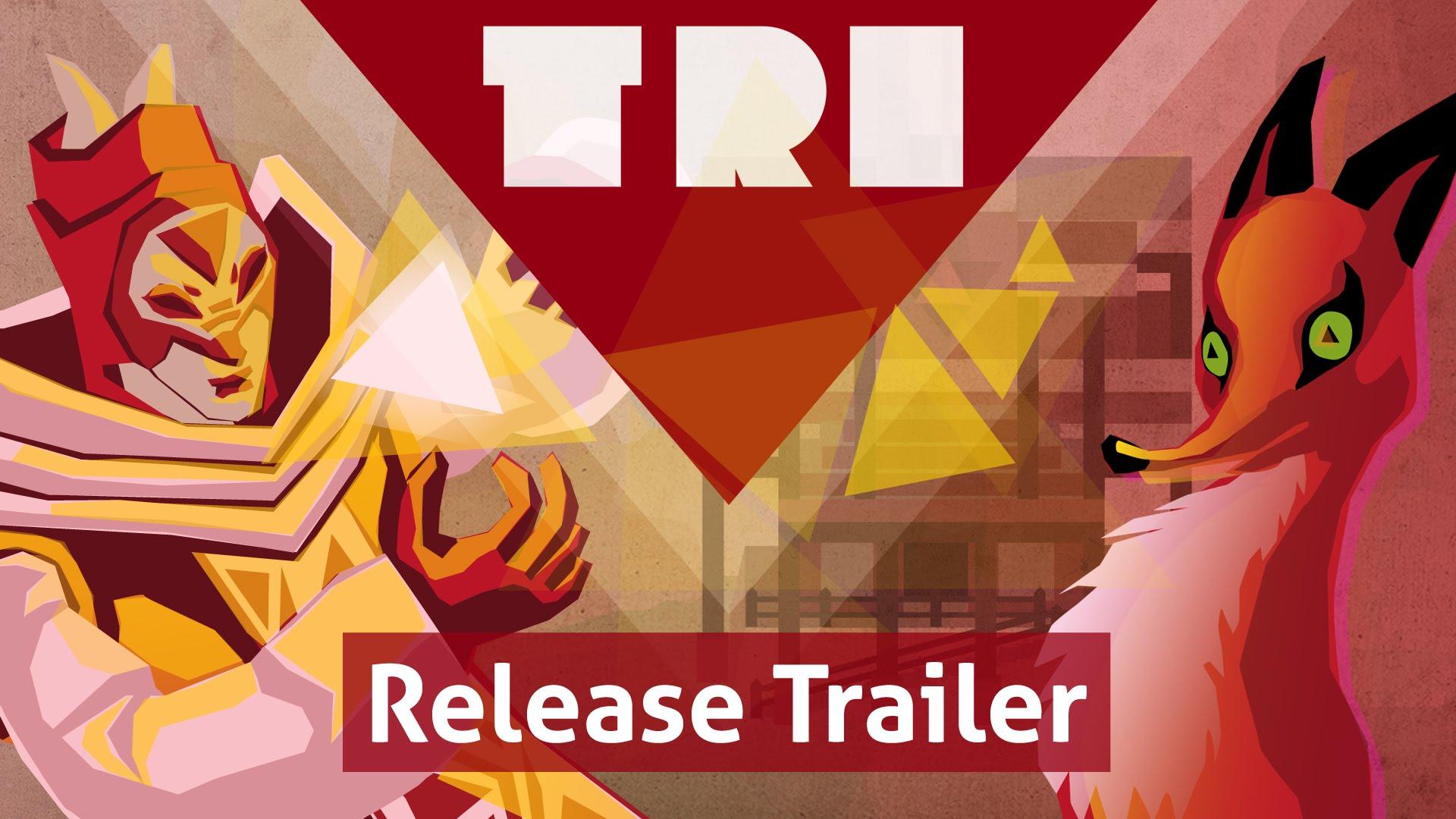 At a first glance it might look like a more vibrant version of
KAIRO
. TRI is a much more directed experience though and you'll notice similarities to games like Portal, which it even references in the tutorial. The game has you moving crates, deflecting light, creating triangular platforms and walking on walls to move through 16 stages in order to reach your goal in each. Every stage is a wide space which offers additional replayability in finding hidden idols and beating time challenges.
The game is developed in Unity so a Linux version was almost a given, but it was still nice to see it get a same-day release for our platform. There's an in-game message saying it doesn't support graphics cards from Intel, but I haven't noticed any issues with my Intel Sandybridge Mobile so far.
If you're curious about the game, there's a
demo
available on IndieDB. Note that it's a level from the beta version though, so the full release will be more polished.
Official About
Prepare for a mind-bending first-person adventure, as you enter the world of the Odd Gods and discover the magical power of the TRI! Master abilities that let you create your own path through an immersive universe full of unknown wonders.
With every twist of a corridor, every raised gantry over your head, every new floor of towers and dungeons in the Odd Gods' world, TRI challenges you to think outside the box. Empowered by the TRI artifact, you place anchor points on the walls around you and conjure triangular platforms which can be climbed on, walked over and otherwise employed to negotiate the levels ahead. They'll help you solve puzzles, reach otherwise impossible ascents, reflect light beams and even walk up walls… once you discover how to do it, that is!
A real test of spatial awareness, TRI is a mix of first-person and puzzle gameplay that will push your mind to the absolute limit!
In addition to
Humble
and
Steam
the game is also available from
GOG.com
,
IndieGameStand
and
itch.io
. There's also a soundtrack edition available for purchase.