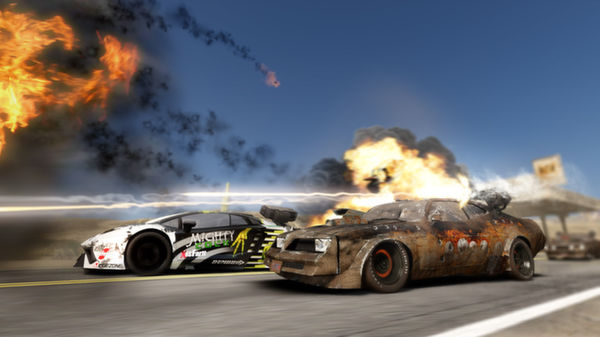 Gas Guzzlers Extreme
has an interesting history, but it looks like the developers are once again trying to bring it to Linux.
Last we heard in September 2015
was that an outside porter was picking it up, and now on their official Steam forum they have just said this:
QuoteHey everyone. Yes I can confirm that we are porting on Linux and Mac. The process should start soon (but like really soon) and the release shouldn't be too far from it. I wont say any dates because you never know what problem can pop up (wouldn't be the first time). Stay tuned I'll keep you updated as we get more precise info!
Source
Any bets on who is doing it? Aspyr, Feral, VP, or maybe a smaller porter like Ethan Lee or Knockout Games maybe?
About the game
Gas Guzzlers Extreme is a fast, furious, armed-to-the-teeth, trigger-happy shooter, shifted into top gear! Take a white knuckle ride in this crazily addictive combat racing game that features a ton of vehicles, weapons, upgrades, on-track bonuses and environments. Gas Guzzlers Extreme is an exciting new twist on the car combat experience with the addition of furious team/clan combat battles.
Players start out with low performance vehicles and soon work their way up to high-performance models, by earning money in a series of hi-octane races and arena battles. New game modes, tracks and vehicles are unlocked as players progress through the game. Along with developing their driving and fighting skills, players can spend their hard-fought cash, customizing their vehicle to match their clan members or pimping their ride for the road to glory!
Some you may have missed, popular articles from the last month: