Gates of Horizon is a new space MMORPG that was released recently, it is developed with Unity3D and already has a client for Linux (and Mac and Windows as well of course) it is also about to release its Android and iOS clients soon.
It is a space simulation game that has strategy and RPG elements, the player has a corporation that can have several agents and controls their ships, and you can even control a fleet. The universe is quite large and it can change (it can be conquered by Aliens).
So, the players fight against those aliens. You can be a trader, fighter, miner or a pirate (as with most space MMO's).
It uses the mouse for control of the game, a rare choice in Space MMORPG games.
Also, the developers have expressed their intention to release the Source code under an open source license.
A screenshot of the ship fitting screen
..and one of two ships mining (when the asteroids deplete, you can see them explode, nice!!)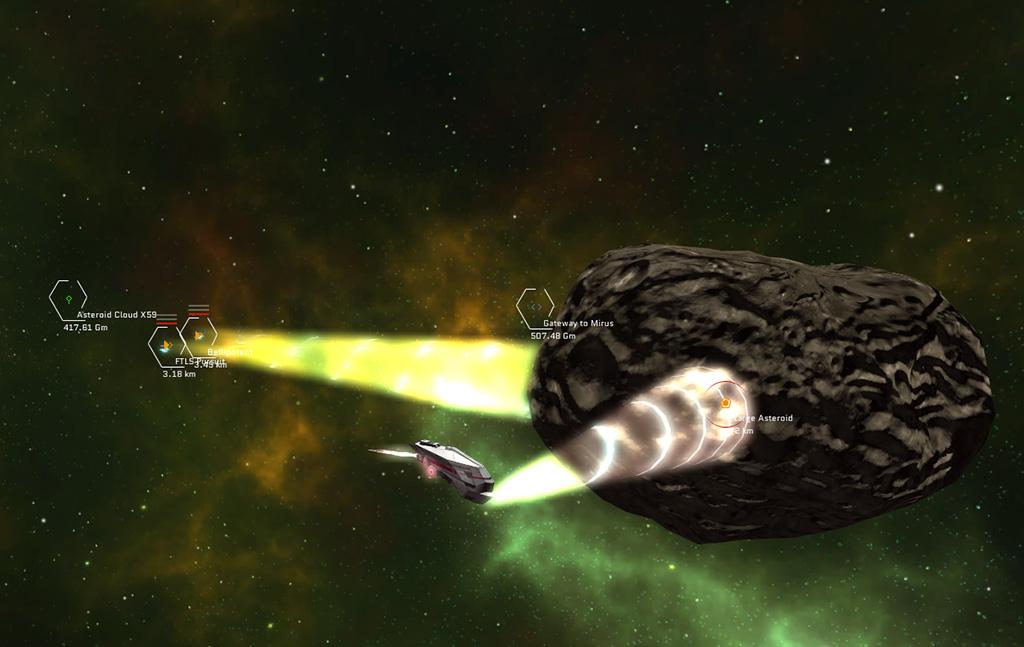 Links:
http://www.gatesofhorizon.com/
Game's wiki:
http://wiki.gatesofhorizon.com/
Desura page:
http://www.desura.com/games/gates-of-horizon
Steam page:
http://store.steampowered.com/app/334290/
Developers' page:
http://www.hexkeep.com/gates-of-horizon/
Some you may have missed, popular articles from the last month: