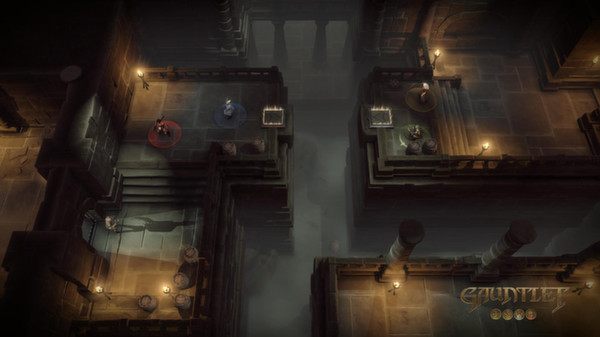 Some of you may be wondering what happened to the Linux release of the new Gauntlet game, well we have the answer for you.
The odd thing about this whole thing is that they publicly confirmed Linux support, and when pre-orders became available Linux was listed as a platform, and then removed.
Suddenly we're here. Gauntlet has a release date and can be preordered! http://t.co/yk5HnxzATO pic.twitter.com/7BJ7K5bj9o

— Arrowhead (@arrowheadgs) May 21, 2014
We have reached out to the developers who have confirmed it was delayed for Steam Machines:
@gamingonlinux It will not have general support of Linux, but will support the SteamOS Linux when that version becomes available.

— Arrowhead (@arrowheadgs) September 23, 2014
@gamingonlinux Most likely it will come along the Steam Machines, but Warner will also be big part of setting those plans.

— Arrowhead (@arrowheadgs) September 23, 2014
It's a bit of a shame for them to to do that, but they confirmed it's also part of a decision from the publisher:
@gamingonlinux Often it's a discussion and joint decision but the final say is always up to them.

Arrowhead (@arrowheadgs) September 23, 2014
Official About
The classic Gauntlet 4-player co-op action gameplay returns in a completely new experience! Play as one of four distinct heroes in an intense monster filled dungeon brawler with a combination of both uniquely built and randomly generated levels to explore. Battle the endless hordes of foes as you and your friends fight for treasure and glory via both local and online co-op multiplayer. Invade the Darkness this Summer on PC and Steam Machines!
Check out
Gauntlet on Steam
now, but don't buy it until they release the Linux version.