Geneshift, the impressive action game that has a single-player and co-op campaign, various multiplayer modes and a Battle Royale game mode has a big update out.
Firstly, they've introduced a "Complete Edition" which all existing owners will get free. It seems the main game has now moved over to a focus on the Battle Royale modes, with the Complete Edition DLC containing all the other content. I assume, the BR mode will be free to play with this change.
As for this update, it's not huge on features but it does fundamentally change how you play the BR mode. Instead of rummaging around the map for weapons, the focus is on the cash system with you buying weapons at shops in-game. On top of that, there's a new challenge system which gives you a focus on doing specific tasks to unlock new weapons and skills to use.
The graphical style has also been tweaked, to be more colourful and inviting along with some new particle effects. I have to say, it looks pretty great: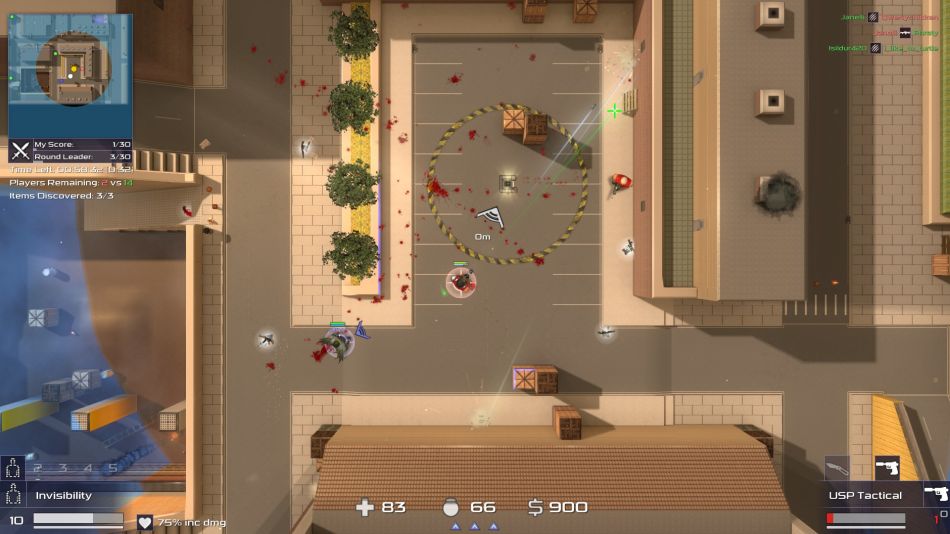 I've had a serious amount of fun with it, which is amplified by it having bots to play with online. They're pretty good too, enough of a challenge to allow me to enjoy it when no one else is on. This new challenge system certainly makes it more interesting and rewards to play and pull off silly stunts. Knife a player in the air while you're dropping down? There's rewards for that. Blow someone up driving a car? Get rewarded for that too.
For those who like Battle Royale, but perhaps find others too serious or too difficult—this is for you. The fact that it has bots and allows you to come back from the dead by taking a player down with a knife as a zombie and more make it a good choice. Even if you're not bothered by Battle Royale, the game is a great choice for the single-player campaign and co-op content.
Do give it a shot, you won't regret it. You can grab it from Humble Store and Steam.