Geneshift (previously known as Mutant Factions) is a rather good top-down shooter with a single-player and co-op campaign along with multiplayer. Recently, it's had some pretty big updates I'm going to go over.
The latest is one that finally adds in bot support for multiplayer servers. Speaking about the new bots, the developer said this:
These new bots are designed to play just like real players. They'll drive cars, level skills, place chemicals, capture objectives, and even shit-talk you. They're smart, use teamwork, and will give you a real challenge. It honestly feels like playing a regular PvP game. Half the time you won't even notice you're playing against a cold, heartless, silicon-fearing robot. They play a hell of a lot better than your average human, that's for sure.
What's also very interesting, is that bots have dynamic difficulty. They adjust their reaction time and accuracy, based on how well you're doing against them so that they remain challenging, but fair and interesting. Multiplayer also now has the kill combo system from the single-player, allowing you to get extra cash for multiple kills. Watch out for enemies with chemicals as well, as they also explode like in the campaign.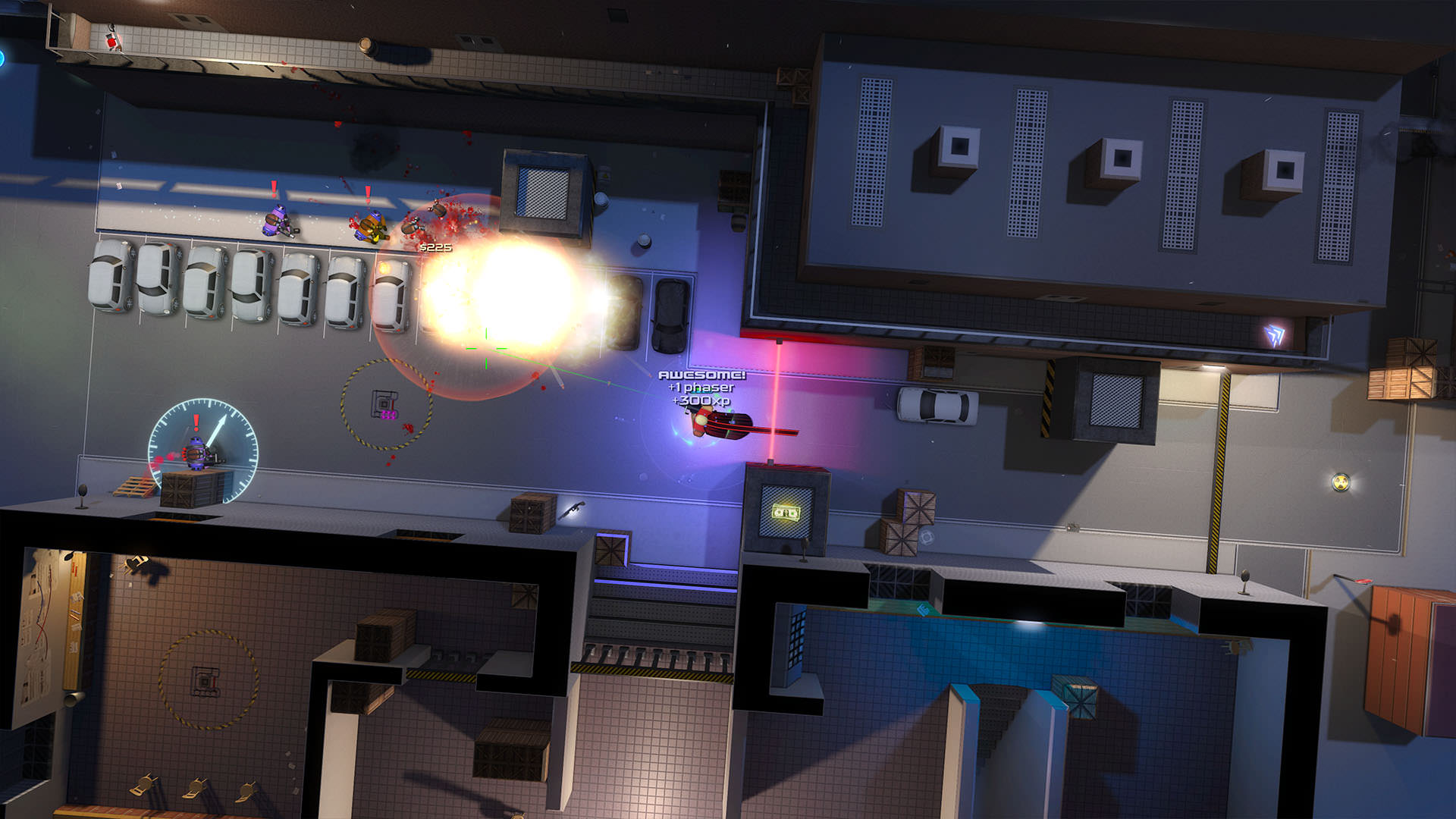 They also put in some graphical updates, with support for light rays, floating bits of dust, new particle effects when firing weapons, debris, blood and muzzle smoke and so on.
The patch just before this one, was just as big again with the campaign now being completed. There's also a new "awesome points" system in the campaign, which rewards you when you do something, well, awesome! You get them by doing well during combo kills and they give you XP and a skill-point or a phaser.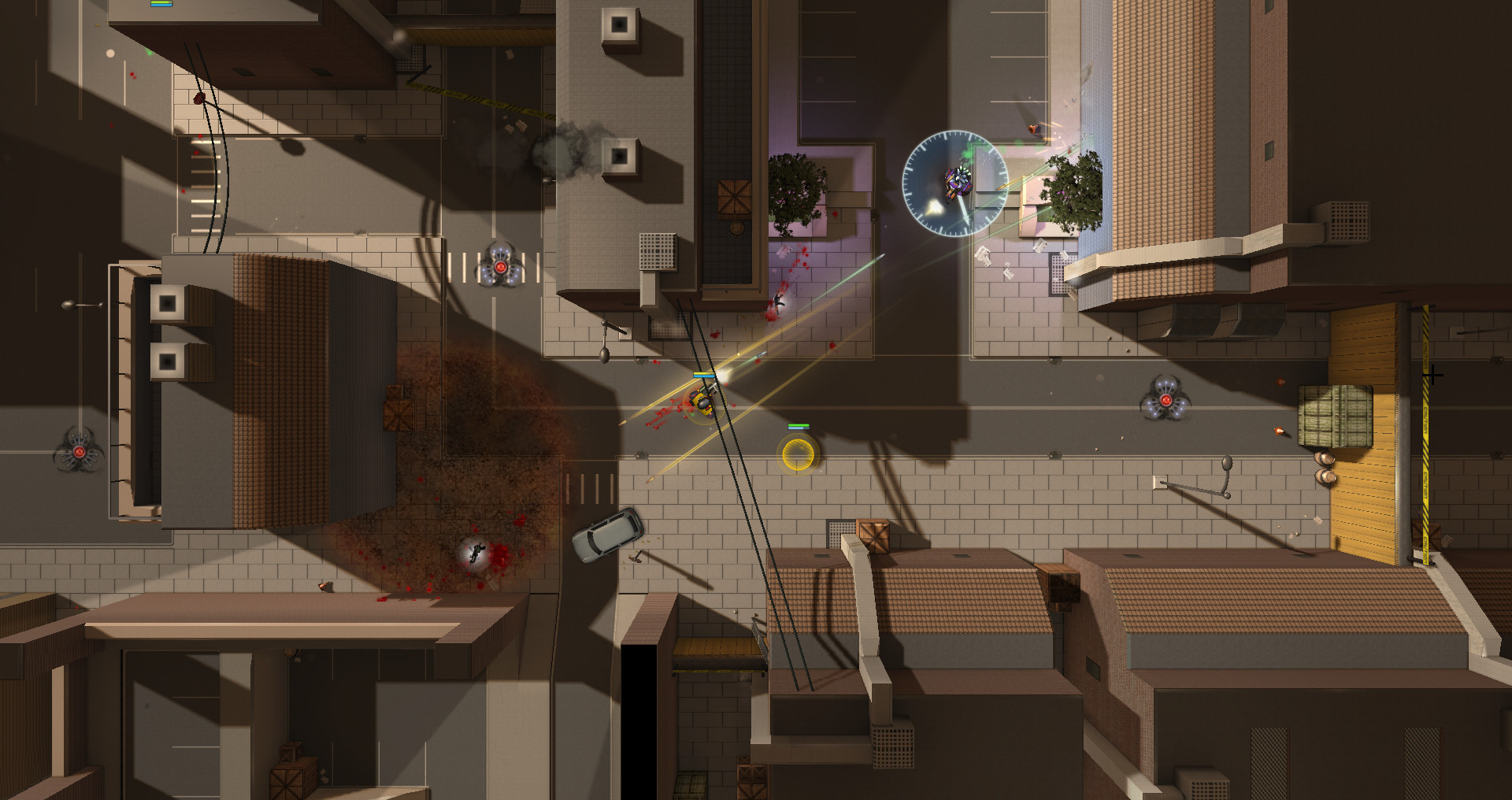 There's also a demo available to download from them directly here, they adjusted the permission of demo users to now be able to play on permanent and ranked servers to help boost the population of the game.
I tried it out some more today and you know what, it's incredibly fun. Having a decent assortment of weapons to buy, along with vehicles and the special chamicel system make it a pretty fun experience when playing online. Especially when you take into account the skill system, it becomes quite engrossing. The bots were surprisingly good and certainly kept me interested for an entire game, maps feel a tad small for the vehicles though sometimes.
You can find it on Humble Store and Steam. Definitely recommend it, well worth a shot.
Some you may have missed, popular articles from the last month: