After several months' delay, the fun twin-stick shooter Geometry Wars 3 has seen its meaty "Evolved" free update finally arrive on Linux.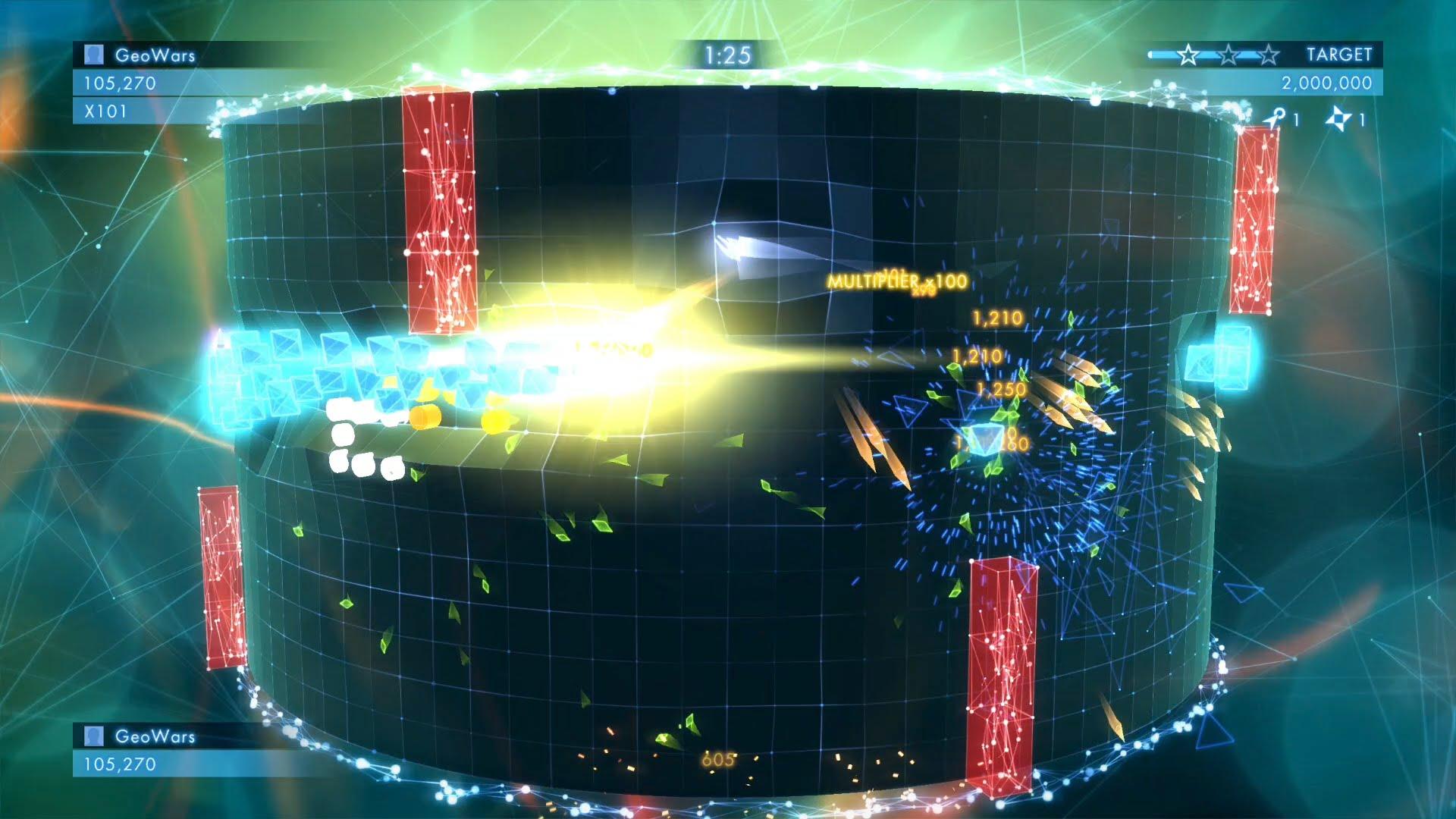 Geometry Wars 3: Dimensions was originally released in November of last year and was a day one Linux port thanks to Aspyr. This large content update was released in April on other platforms and for one reason or another we were left waiting until now.
The update features a whole slew of new content, including:
40 new "Ultimate Mode" levels with all new grid shapes and gameplay modes
4 new Ultimate Mode boss battles
Sweeper Drone with Detonator super ability
20 "Hardcore Mode" levels with no load outs and leader boards for purists
New Geometry Wars classic level inspired by the original Evolved game
Revisions to the level gating system
One star score requirements reduced for all levels
Minimum star requirements for boss battles removed
Improvements to the multiplayer matchmaking and lobbies
Additionally, it seems that changing the visual settings on Linux is now supported. We were previously locked into a single configuration so it's nice to be able to change things around to our own preferences.
I played a fair bit of the game pre-update and this seems like a good as an excuse as any to get back to it and take on the more challenging stages and discover the extra content. The fast gameplay combined with the slick visuals and energetic music make the game an enjoyable arcade-like experience.
You can grab Geometry Wars 3 on
Steam
.
Some you may have missed, popular articles from the last month: