Ghost Grab 3000 just recently released after a delay due to the Halloween sales and it's a huge amount of fun. Note: Key provided by the developer to our Steam Curator. Give us a follow and see what we like!
I ain't afraid of no ghost!
A simple, yet fun arcade game we have here that has you chain together a ton of ghosts and then blow them all up. It's all kinds of ridiculous, using a special Grapple Beam you need to fly around the screen and trap them all in it together. It becomes a bit of a bullet hell and the idea is awesome.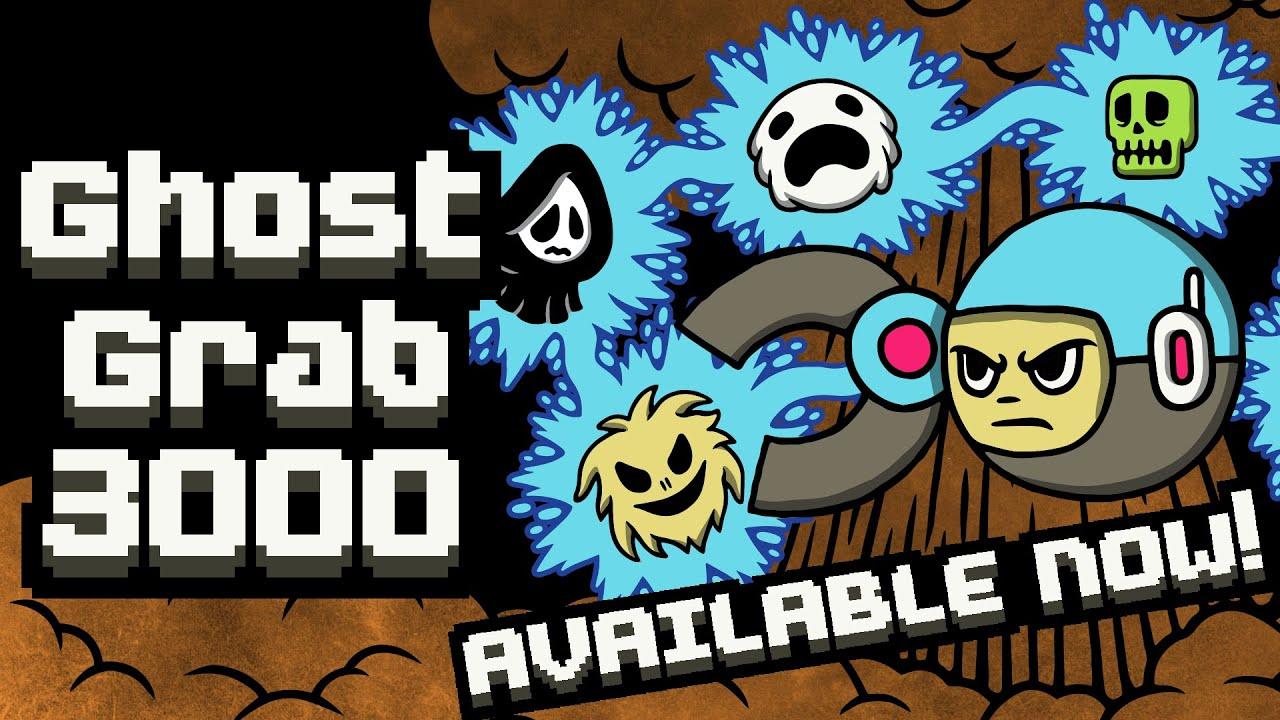 Feature Highlight:
Chain ghosts together, destroy them all at once, and even absorb enemy bullets for energy using this unique new game mechanic.
The spectral onslaught never stops! Fight ever-increasing enemy numbers until your little robot chassis can take no more.
Blast ghosts with EMP shockwaves or rocket-boost to safety. Choose how you power-up your abilities in unique ways to make each run play differently.
Unlock 'Robot Mods' to fine-tune your abilities. Customise your hit points, speed, battery power and more, with over 100 possible combinations.
3 apocalyptic levels that push your skills to the limit, each one more intense and challenging than the last.
When all else fails, launch a nuke and make the apocalypse even more apocalypsed.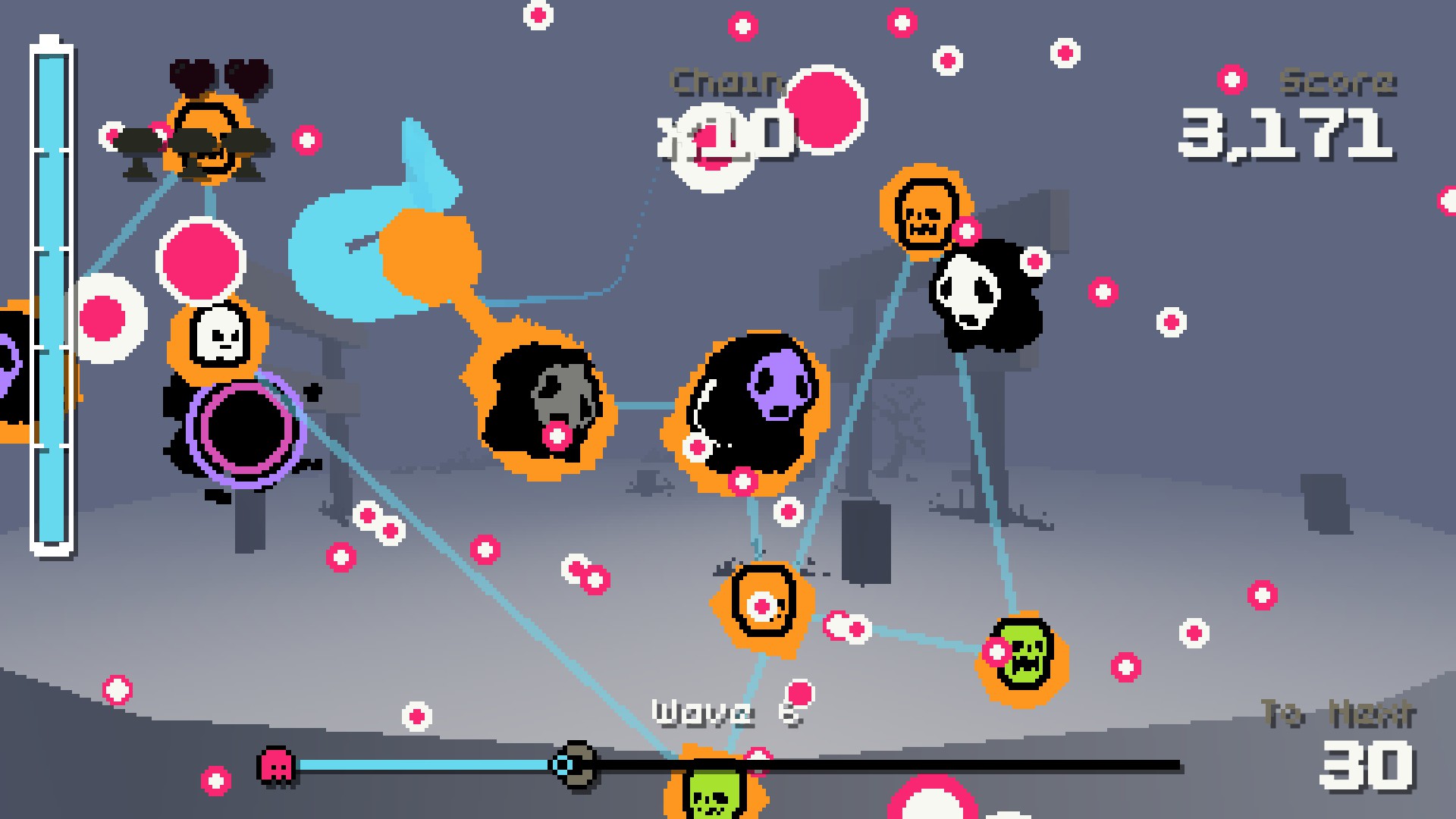 I said it can become a bullet hell, well that shot above with ten chained is but a tip of the iceberg. Even when you capture them, they still have the ability to fire at you. The whole thing turns into a mad dash to get around the screen, find more amongst the crowd you haven't yet grabbed and then destroy them all for one massive score boost. It honestly feels awesome when you manage to chain up a huge amount of them.
Your Grapple Beam does more than just chain them together though, it also wipes away their bullets so if you get the right position you can swipe across the screen and make a clear path. On top of that, you also have an EMP to bounce them all around and get rid of a bunch of bullets in a flash. Another case of a simple idea doing a lot when you get down to it.
Brilliant fun, do check it out. Find Ghost Grab 3000 on itch.io and Steam.
Some you may have missed, popular articles from the last month: