Since Linux doesn't have PLAYERUNKNOWN'S BATTLEGROUNDS, I'm always on the look out for something like it. Go 4 The Kill [Official Site] is a rather fun attempt to turn CS:GO into a PUBG-like game.
I've actually had this on my radar for a few months, as it was emailed in by a reader but I just couldn't get it to work so I put it on the back-burner. Today, I attempted it again and to my surprise—it works!
It's a server-side mod, which makes use of MOTD popups for various UI elements like your inventory, map and so on. It's a little clunky, like the mouse sometimes not appearing, but it does actually work okay overall. The map is a lot bigger than what you would expect too (considering this is CS:GO we're talking about), with it being split into sections and thanks to that it performs really quite well.
Firstly, I do recommend manually downloading the required files I found on the official reddit. It was actually missing a required file, so I spoke to the developer today who has now fixed it.
For some reason my Counter-Strike: Global Offensive refused to download the required files when connecting to it (part of the original issue I had). All you need to do is dump the downloaded folders once extracted into your game install, somewhere like this:
SteamLibrary/steamapps/common/Counter-Strike Global Offensive/csgo
Once done, load up CS:GO and also load the official Go 4 The Kill website. For it to work, you do need to sign into Steam on the site and then it will give you the option in the bottom left to queue up. When ready, you get a notification and a box to accept which then presents you with the connection command to do it manually, or a handy button to hopefully just do it for you—which worked fine for me!
Here's a video of what it's like. I'm terrible I know and I can't even blame that on being sick, I'm just awful at any kind of FPS: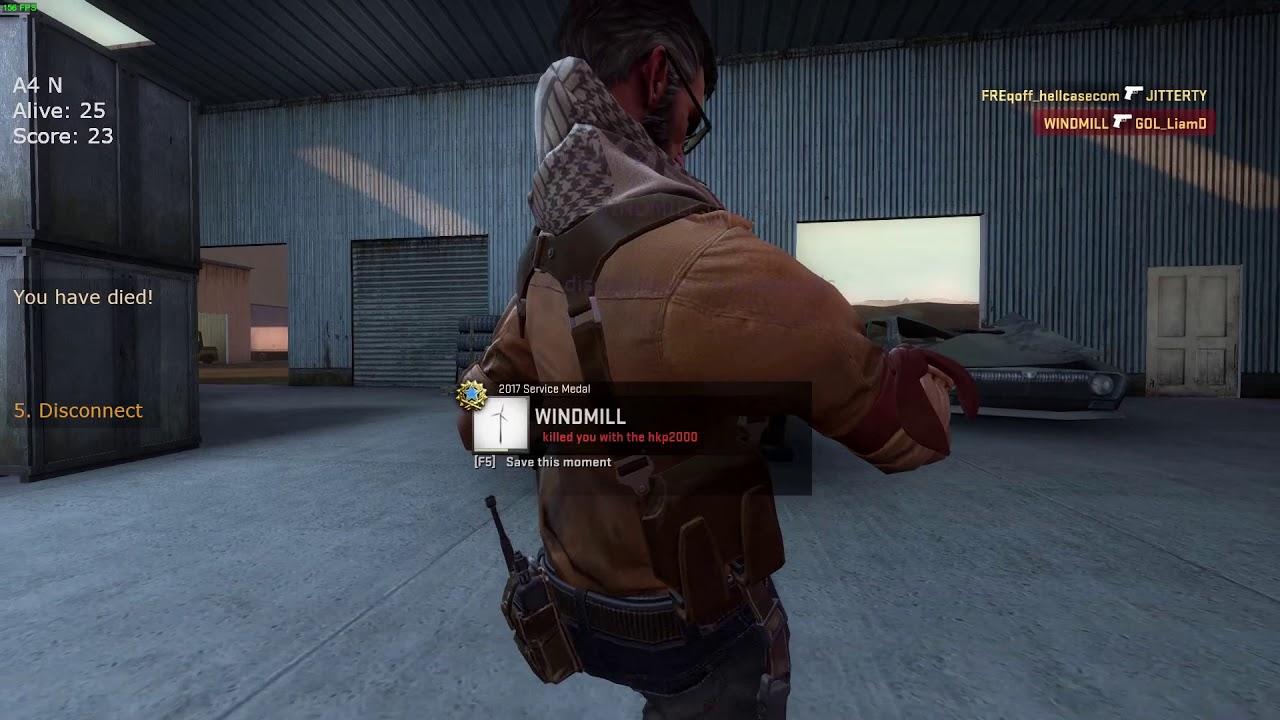 Very impressive work and surprisingly good fun, once you get past the initial waiting around for a game…I hope they keep working on this, as it could turn into something truly beautiful with enough time. I'm always surprised by what modders are able to do and this is seriously clever.
Honestly though, this just makes me really hope the rumour of Valve doing their own PUBG-like mode for CS:GO turns into something official. I don't want to disregard the hard work of this modder and the people who helped, but something more official would be amazing. Do take a look at Go 4 The Kill if you fancy a bit of fun!
Some you may have missed, popular articles from the last month: