Tiny Bubbles [Steam, Official Site] is a fresh puzzle game about filling soap bubbles with colours and getting them to pop, it's surprisingly good.
Disclosure: Key provided by the developer to our Steam Curator.
When sending the game to us, the developer made a pretty bold claim about wanting to create an original game mechanic like Tetris gave us back in the '80s. I wouldn't go as far as to say it's going to change the world, but it is a rather lovely puzzle game.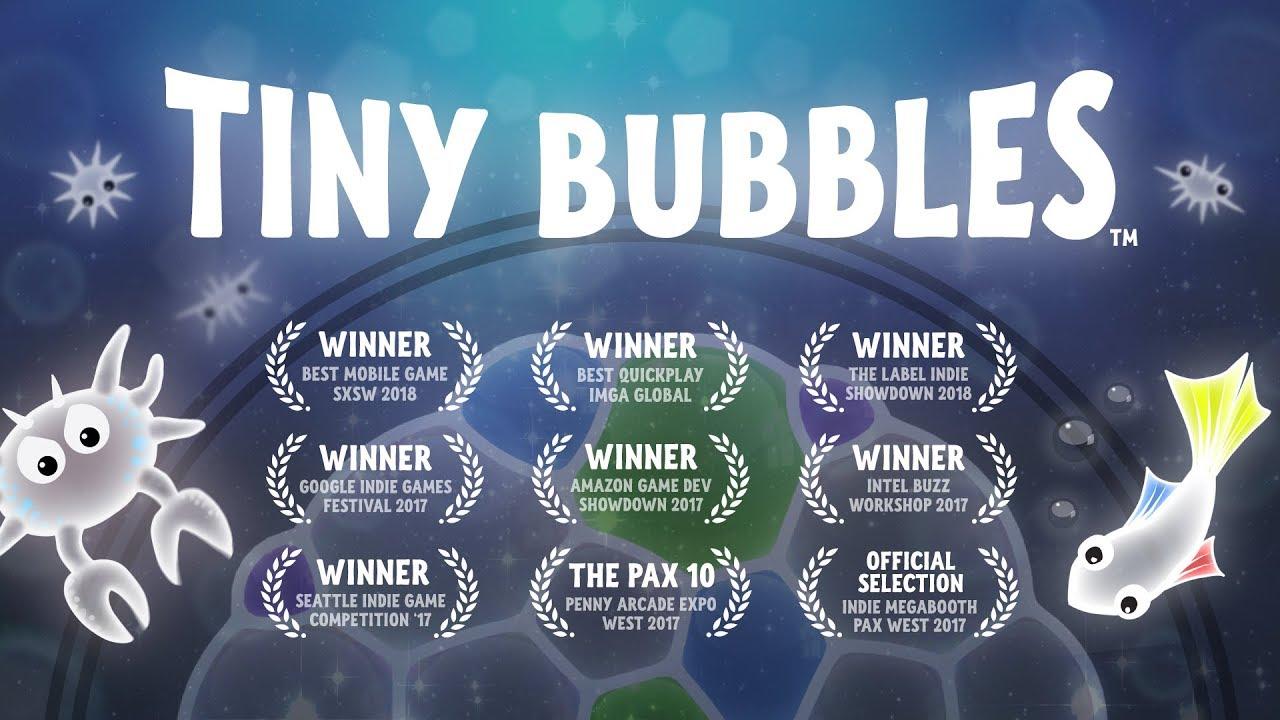 What's great about it, is that it's really quite relaxing. There's no time limit, no lives to worry about and so you can repeatedly re-try until you get it right. It starts off deceptively simple, but turns into a rather unique game overall. It's not just about popping bubbles, but mixing colours together to make a different colour to get them all to match up, which sometimes enables you to set off a chain reaction of glorious bubble popping.
It throws in some other sweet gameplay elements too, like a fish that will blow a new bubble for every move you make, scissors to cut the edges of certain bubbles making their colour flow into another and have them mix together. It's actually quite mesmerising and kept my attention for quite a while. While matching colours together isn't a new concept, the way it's done with the other elements it keeps throwing at you makes it worthwhile.
What we have is a beautifully presented puzzle game, with over 170 handmade puzzles, multiple game modes and a Linux version that is flawless. Grab it on Steam now.
Some you may have missed, popular articles from the last month: