Thanks to the magic of DOSBox, Earthworm Jim 1 & 2 are now available for Linux direct from game store GOG. They come as part of a bundle "Earthworm Jim 1+2: The Whole Can 'O Worms".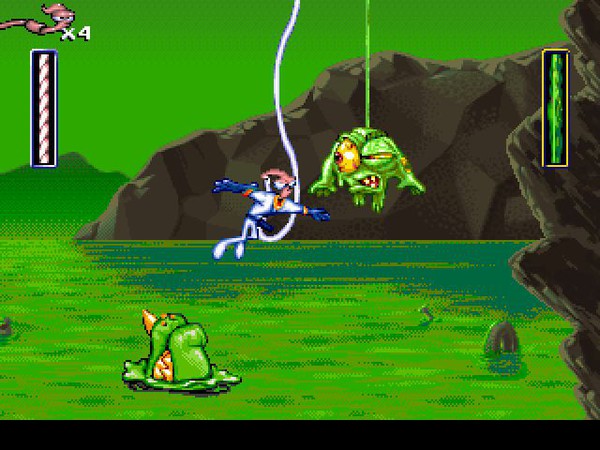 As usual, our friendly GOG contacts sent over a copy for me to test out. They come as seperate downloads, but each has the GOG installer powered by MojoSetup. Naturally, they come with DOSBox pre-configured so playing these classics is easy on Linux.
I actually played the original on the Sega Megadrive at a friends house when I was younger, I remember being mesmerised by it at the time. This sure brought back some memories! For those that never played it, it's a run and gun action platformer that was originally released in 1994, with the sequel releasing in 1995.
After testing both, I couldn't find any issues. They worked perfectly, super smooth as expected from a classic title.
I still love the fact that GOG keep classic games alive like this, it's vitally important we don't lose access to some true classics.
Some you may have missed, popular articles from the last month: