The comedy adventure game West of Loathing [Official Site] is now available DRM free on GOG and they have the Linux version too.
With thanks to my contacts at GOG for sending over a copy, I've been able to test it. Our contributor flesk previously gave it some thoughts here as well, if you missed it.
I never played "The Kingdom of Loathing" which shares the same universe, but thankfully you don't need to have to enjoy West of Loathing. The GOG release works without issues, even with my dual-monitor setup there wasn't a problem.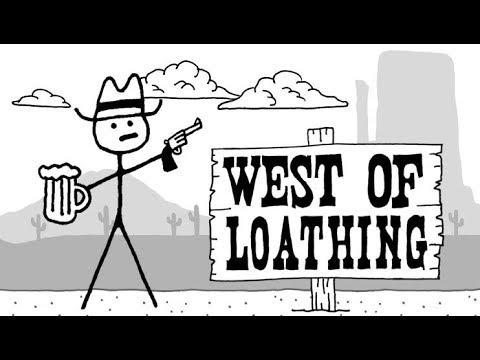 It's completely ridiculous and over the top with practically everything, you would have to have no sense of humour not to find something in it to love. Seriously, it's so stupid it's basically brilliant. An infinite can of beans is an item to give you boosted attributes, stacking some wood gave me some XP and it continues on being silly. Even skipping the opening scene was made to be funny, the developers did such a fantastic job at everything.
About the game:
Say howdy to West of Loathing -- a single-player slapstick comedy adventure role-playing game set in the wild west of the Kingdom of Loathing universe. Traverse snake-infested gulches, punch skeletons wearing cowboy hats, grapple with demon cows, and investigate a wide variety of disgusting spittoons.

Talk your way out of trouble as a silver-tongued Snake Oiler, plumb the refried mysteries of the cosmos as a wise and subtle Beanslinger, or let your fists do the talking as a fierce Cow Puncher. Explore a vast open world and encounter a colorful cast of characters, some of whom are good, many of whom are bad, and a few of whom are ugly.
Thanks again to GOG for providing the copy, however it's also on Steam if that's your thing. I highly recommend it, I don't want to put it down. I've been cackling away to myself as I progress through it, an absolute gem. A really fantastic game to play after a long tiring day requiring a little pick-me-up.