For those of you GOG fans itching for some FPS action, you might want to check out STRAFE: Millennium Edition as GOG now have the Linux build too. Really good to see GOG add some many Linux builds lately, really pleasing to see!
Naturally, the GOG build comes with the latest version of the game including a few of the Linux issues that came up being squashed. It's also 64bit, so no lib hunting required.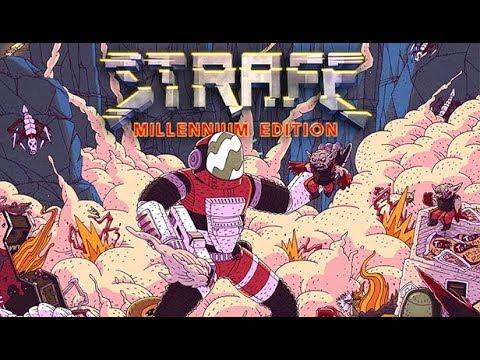 I've personally put a fair amount of time into STRAFE now and I've enjoyed it quite a lot. I know it won't be everyone's cup, since it is inspired by the classics, but it has modern touches along with some random generation. I think it's awesome, but you do need to be aware of the random level gen when going into it.
It's not perfect, it does have some minor issues, but overall it's a satisfying shooter for when you really want to just hop in a game and destroy stuff.
Features:
Four unique zones (four levels each) that demand different death-defying gameplay styles
Gun upgrades that turn your average weapon into an outright death machine
30+ insane weapons and 20+ blood-thirsty enemies
The sickest soundtrack of 1996 and at least the next 25 years
You can now grab STRAFE from GOG, also on Humble Store and Steam.
Some you may have missed, popular articles from the last month: