So here is GOL Craft Weekly Issue 3, covering what's been happening on our Minecraft server. From new builds to a competition, so lets get started and today we begin at the Spawn where it seems to be getting bigger and bigger by the day.
So added to the village now, is a bank! Yes you heard me right a bank.
Also another build appeared which looks like a church, its nicely detailed and pretty large!
So besides Neko being busy around the spawn I too have added a few places and still building as we speak. Lets start with the animal pen.
At the moment though I only have cows that like to pose for their picture and loads of chickens, hoping to find some sheep and pigs soon. And then I'm going to get myself a horse! Everyone seems to have one but me.
Just down from the animal pen is just a small garden complete with a fountain and underneath this area will be some new builds, and I wont be spilling that secret just yet, so keep your eyes peeled for the reveal next week.

So where shall we go next? I know why don't we check out what Beemer has been up too, which I can say is a lot.

This is my favourite part of all which is his farming machine! Its brilliant and I did use it a few time. All you do is plant something like wheat or carrots and then push a button and before you now it the grows have been grown using bone meal and dug up for you in 5 seconds! Perfect if you need lots of food fast!

Also at his place is an Skeleton XP farm which is useful seeing as his farming machine must go through tons and tons of bone meal but also means you can grab yourself some extra XP too.

And finally, Beemer was nice enough to cure zombie villagers and then give them a new home in his protected base. They also appear to be having little villagers too which means there is always some on to trade with here.

And now off to the most famous and talked about place on our server which is Linux Land. And finally after being there for a few weeks, Steam Penguin has built himself a home and in Steam Penguin fashion its very cool.

A 10 x 10 hole that reaches bed rock! So its pretty large, but I like that instead on living in a tower it's like living in an underground tower. So walking down the stairs I entered a couple of rooms, and I got to say two of them where huge! First of all there is the storage room, which looks like it could hold a ton of items.

And then a pretty large potato farm, I doubt he is going to run out of potatoes anytime soon.

But there is something big happing at Linux Land now, and that is the Minecraft 'Mini Game' Build that happening where the person with the best game idea wins 5 great Linux Games which has been supplied by Steam Penguin, I also hear though that maybe more games will be added and another great thing is that there in no end date so people can get some awesome builds completed without feeling rushed

Here is Steam Penguin telling you about the competition, after he has spoke about Beemer's place. Which to be honest is one of my favourite places this week.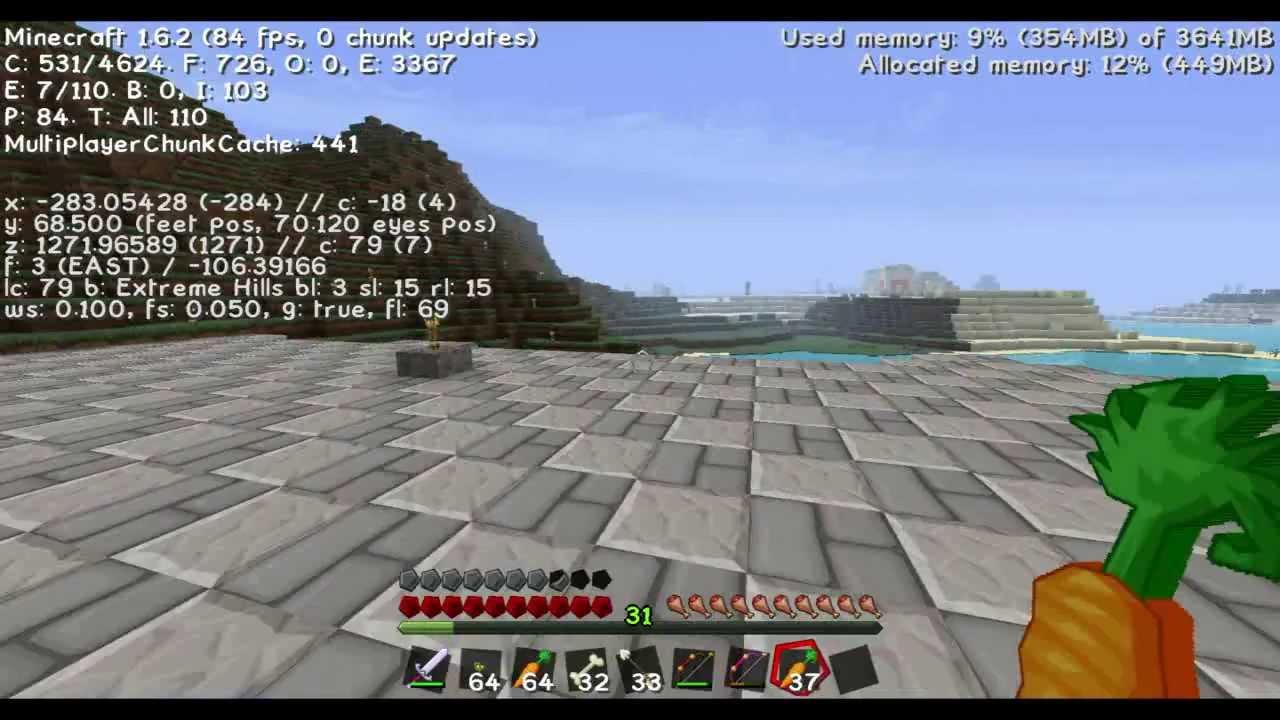 You can find the competition information post
here
.

Well that's it this week, I know its not a full long post, but I haven't had much time but next week everything will be back to normal and I hope to show you everyones progress over the following week!

If you want to join our community on the server, you can request to be white-listed here.
And don't forget the dynamic map.
Some you may have missed, popular articles from the last month: